Better Dev Link
Feed since 23 Mar 2019
BetterDev.Link collects links around the web that aims to help you learn something new. The topics aren't tight to any specific programming languages, technologies or frameworks but attempt to include resources that might help you learn a thing or two from them. See: https://betterdev.link/
To subscribe to and get updates from Better Dev Link in your feed stream, sign up, or see the rest of our feeds.
Migrating Facebook to MySQL 8.0 Facebook was using MySQl 5.6 and missed out many improvement in...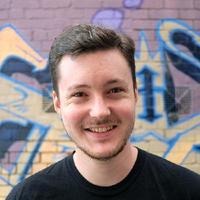 mailcatcher Have you ever send test email to see how it rendered in email client? Stop...
pg_cron Run periodic jobs in PostgreSQL. Good for thing like data cleanup, now you can just...
mvt a forensic tool to look for signs of infection in smartphone devices
xstate State machines and statecharts for the modern web
goscript Implement Go as a script language in Rust. Run most of Pure Go code
Roda Call itself a routing tree web toolkit. It's unique among Ruby web framework where it...
Python behind the scenes #11: how the Python import system works I think among scripted language,...
Reversing for dummies - x86 assembly and C code executables always seemed like black magic to...
Hello, Video Codec! In this post, we'll explore at a high level the key concepts and...
Quick tip: Cut Out the Middle Tier: Generating JSON Directly from Postgres Instead of returning rows...
Old pattern powering modern tech On March 23rd Taras was honored to present at PAC HERO...
Pufferfish, please scale the site! Another database related migration. NoRedInk wanted to re-architecture their core engine...
Zip - How not to design a file format The Zip file format is now 32...
moco MySQL operator on Kubernetes. Its primary function is to manage MySQL clusters using GTID-based semi-synchronous...
The Incident Review: 4 Times When Typos Brought Down Critical Systems Ask an SRE to name...
A Deep Dive into Airbnb's Server-Driven UI System How Airbnb ships features faster across web, iOS,...
PostgreSQL Incremental Backup and Point-In-Time Recovery PostgreSQL comes with the ability to do incremental backups and...
Managing the Risk of Cascading Failure Say your database is slow and some query timeout. So...
Automatic Remediation of Kubernetes Nodes CloudFlare run Kubernetes on bare-metal machines without relying on any cloud...
Firecracker internals: a deep dive inside the technology powering AWS Lambda AWS Lambda is power by...
Creating the Golfcart Programming Language How would you approach creating a programming language. Summrization, resources to...
Towards Inserting One Billion Rows in SQLite Under A Minute Go from learning more about SQLite,...
toydb This is a background of reference resource to implement a ToyDB in Rust. Video, lecture,...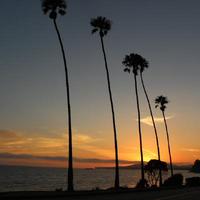 ergo a Framework for creating microservices using technologies and design patterns of Erlang/OTP in Golang
devcert: Development SSL made easy Ever wonder how to generate self-sign certs but trusted by your...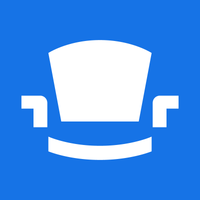 fuzzywuzzy Wonder how to write a fuzzy string matching? It uses Levenshtein Distance to calculate the...
rbac-manager A Kubernetes operator that simplifies the management of Role Bindings and Service Accounts.
headscale An open source, self-hosted implementation of the Tailscale control server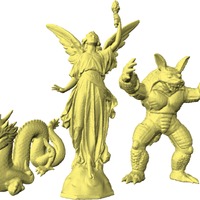 svgbob create a nice graphical representation of your text diagrams. takes text as an input and...
livekit: Open source platform for real-time audio and video If you want to build your own...
Behind the scenes, AWS Lambda What's better than containerization? Written in Rust, open source and the...
PostgreSQL, Memory and the Cloud™ Modern softwares tend to request more thant they need, and the...
Locks in PostgreSQL: 2. Row-level locks we will see how row-level locks are organized in PostgreSQL...
plotext plots directly on terminal, it has no dependencies and the syntax is very similar to...
imgproxy Fast and secure standalone server for resizing and converting remote images
leapp is the tool to access your cloud; It securely stores your access information and generates...
balerter Write check script in Lua, Define alert channel and check script in YAML.
Let's hand write DNS messages DNS is an interesting aspect on the internet. It's amazing fast...
Against SQL Many article that against SQL to promote documented db such as MongoDB or DynamoDB...
aws-inventory Python script for AWS resources inventory (cheaper than AWS Config)
DB Connection Calculator How many Postgres connections do you need for your Heroku app?
certmagic Automatic HTTPS for any Go program: fully-managed TLS certificate issuance and renewal by Caddy. If...
RustScan The Modern Port Scanner
fuzzball Easy to use and powerful fuzzy string matching, port of fuzzywuzzy.
fisk a pure Ruby x86-64 assembler by Tenderlove
r/WallStreetBets Incident Anthology (What Worked Edition): Autoscaler Continue on how Reddit deal with challenge of scale...
The Incident Review: 4 Incidents in Outer Space Reliablity in space is important. Mistakes can mean...
BGP in a Nutshell Border Gateway Protocol (BGP) protocol has a very simple purpose: choose the...
Hardware Memory Models In the old day, in single-thread programs, hardware optimization can easily test and...