Ruby Weekly
Feed since 17 Mar 2019
The most read Ruby and Rails-oriented publication. See: http://rubyweekly.com/
To subscribe to and get updates from Ruby Weekly in your feed stream, sign up, or see the rest of our feeds.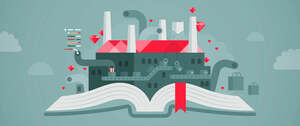 Shopify Invests in Research for Ruby at Scale — This is exciting! If you've kept an...
DataChecks: A DSL for Regression Testing on Data — For post-hoc checks when validations or database...
Clayoven: A Site Generator Aimed at Math-Heavy Sites — A curiously specific static site generator that's...
Ruby2JS 5.0: A Ruby to JavaScript Transpiler — A transpiler aimed at keeping the resulting code...
Magnus 0.3.0: Ruby Bindings for Rust — We linked this project recently but it's coming along...
Linting and Auto-Formatting Ruby Code with RuboCop — An introductory post. Existing RuboCop users scroll on...
How to Mock ActionMailer — Using RSpec custom matchers to make clean ActionMailer mocks.
How to Get a Random Number in Ruby — It's a basic thing to do, but...
How Lyft's Mobile Team Does Mobile CI at Scale — How does Lyft do mobile CI/CD...
A Case for Query Objects in Rails — Making your queries reusable is an excellent idea...
Syntax Tree and Lambda-Local Variables — The author of Syntax Tree (a Ruby parsing and formatting...
Soft Deletion with Postgres: Writing the Logic in Postgres Itself — Of course we love writing...
New Official Guides on How to Contribute to Ruby — There are lots of ways you...
All The Convenience of Heroku Without the Cost — The convenience of Heroku, but on any...
Using Scientist to Refactor Critical Rails Code — We've mentioned Scientist a few times over the...
hash_deep_diff: Get the Differences Between Two Hashes — Basically diff for hashes. Hashdiff is another option...
Shopify's Experience Porting the YJIT Ruby Compiler to Rust — A project to port YJIT to...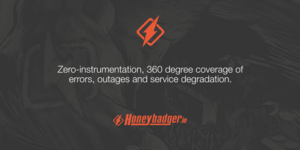 Have You Investigated Honeybadger Lately?🕵🏽‍♀️ — Honeybadger is so much more than error monitoring! All new...
Report of a Now-Fixed RubyGems Vulnerability — A bug in the gem yanking (unpublishing, basically) process...
Impact Analysis of the CVE-2022-29176 Unauthorized Package Takeover Vulnerability — This directly relates to the item...
How to Make Ruby Run a Program Written in a 'Natural Language' — A start-from-scratch effort...
Ruby Memoization — Memoization is an optimization technique where the results of operations are cached based...
A Hybrid Development Docker Compose Setup for Rails — Josef looks at getting 80% of the...
How to Use Import Maps without Rails — DHH has talked about a 'bundler-less' reality for...
How to Sell a One-Time Purchase in Rails with Stripe — We're Stripe customers ourselves and...
▶  Discussing GraphQL with David Sanchez — GraphQL is a flexible, strongly-typed query language and this episode...
Searchjoy 1.0: Search Analytics Made Easy — Slips into your Rails app and plugs into things...
Simplified API for Designing and Sending Notifications Via Slack
rbenv for Windows: Manage Your App's Ruby Environment on Windows — The topic of Ruby's support for...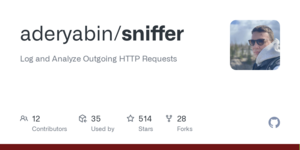 Sniffer 0.5: Log and Analyze Outgoing HTTP Requests — Hooks into numerous Ruby HTTP libraries and...
What Do You Think of 'Scoped Gems'? — Here's an interesting proposal whose author wants more...
Bootstrapping with Rails Generators and Templates — Rails is famed for its 'batteries included' approach of...
Breaking the Monolith at Twitch — Twitch is one of a large group of successful companies...
▶  Active Record Tricks — Tips and tricks videos are always popular, and this one covers a...
Couchbase Capella DBaaS: Store in JSON, Access with SQL — Build faster with in-memory performance, automatic replication...
On Ruby 3.1's Incompatible Changes to Its YAML Module (Psych 4) — Ruby 3.1 introduced Psych...
How to Run a Virtual Retreat — Something more companies have surely been doing in the...
SuperDiff 0.9: View Differences Between Complex Data Structures in RSpec — When you've got something that's expected...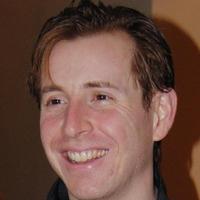 Sequel 5.56.0: The Database Toolkit for Ruby. — alter_table / add_column / add_foreign_key now support an...
U Up? Let People Know with Beautiful Status Pages from Honeybadger 😘 — We've added support...
N1Loader: A Loader to Solve N+1 Issues with Active Record 'for Good' — I think the...
How to Avoid Race Conditions in Rails — There are many ways to avoid race conditions,...
Debug Ruby Apps Without Stopping Them in Prod. Try Rookout Free Today
Improve Your Specs' Quality with Branch Coverage — Enable branch coverage in SimpleCov (the code coverage...
Hosting Ruby Apps (for Free) on Oracle Cloud with Dokku — It's interesting to see a...
Sorbet + 100% Coverage Makes (Safe) Ruby Refactoring Possible — A quick explanation of how Crunchy...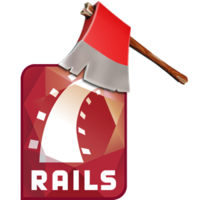 Ransack 3.1: Object-Based Searching for Rails Apps — Want to add a search feature to a...
Modern Treasury Is Hiring to Build a Universal Banking API — Modern Treasury is a platform...
🤔  Are Ruby and Rails Still Relevant? — If you've been a Rubyist for a while,...
Mess with DNS: A Playground to Learn About DNS Concepts — Not Ruby specific, but DNS...