Ruby Weekly
Feed since 17 Mar 2019
The most read Ruby and Rails-oriented publication. See: http://rubyweekly.com/
To subscribe to and get updates from Ruby Weekly in your feed stream, sign up, or see the rest of our feeds.
Hanami 2.0: The Better, Faster, Stronger Web Framework — I love seeing new takes on classic concepts...
og:image as a Service — Check how you can set up stunning link previews automatically on mugshotbot.com.
Magnus 0.4: Ruby Bindings for Rust — If you've been stepping a toe into the Rusty...
IRB v1.5.0 has been released 🎉 With the goal to make transitioning from IRB to other...
Verifying Content-Security Policy with Selenium and Cuprite
How to Ignore RuboCop Changes in git blame — You can hide refactoring commits by using .git-blame-ignore-revs
Scaling Mastodon in the Face of a Twitter Exodus — How a Mastodon (which is a...
System Notifications with Noticed and CableReady in Rails — The author of Advanced CableReady walks through...
Ruby 3.2's New Data Class Explained — The post accidentally says 'Ruby 3.1' but you'll need...
Improving Your Rails and Ruby Versioning and Gemfile Policy — The effects of having a solid...
Ruby Concurrency is Hard or 'How I Became a Rails Contributor' — Concurrency is hard, but...
JRuby 9.4 Released, Now with Ruby 3.1 Compatibility — An understated release post for a huge...
Ciao 1.8: A Rails Webapp for Performing HTTP Checks and Tests — A modern, open source...
Ruby 3.2.0 Preview 3 Released — Two months on from preview 2 comes an almost identical...
Memetria: Secure, Scalable, Full-Featured Redis Hosting — The latest Redis features, instrumented and scaled with the tools...
🏢  Rails Gets Its Own Foundation — The Rails Foundation's goal is to improve various educational,...
An RSpec Story About Disappearing Classes — TLDR: Anonymous classes and modules get garbage collected. A...
How to Safely Remove a Column from an Active Record Model — ALTER TABLE .. DROP...
A Deep Dive Into Semantic Versioning in Ruby — An introduction to the concepts of semantic...
Adding Sidekiq Job Context to ActiveRecord Query Log Tags — Rails 7 has a feature called...
Quick Tip: Use Private Debugging Aliases — A way to add debugging shortcuts to a project...
🙂❤️🐙  Gemoji 4.0: Work with Emoji Images and Names — 4.0 adds skin tone support and...
Squasher: Squash Down Old Migrations in a Single Command — Long standing apps often have lots...
Aws::Record: A Data Mapping Abstraction for Amazon DynamoDB — v2.9 was just released with support for...
LambdaKiq: Use Amazon SQS and AWS Lambda with ActiveJob — Aimed at Rails users running their...
Shortcut Brings Product and Engineering Together. Try It for Free
A Walkthrough of Creating a Gem with CI and CD — Building a gem is a...
Debugging in Ruby with AppSignal — An APM is not just useful for seeing how your...
➕🎲➗ Test Yourself on Ruby Operator Precedence — A fun (and potentially embarrassing..?) quiz with an accompanying...
Vanilla Rails is Plenty — Since Rails was born at 37signals, they sometimes tout their approach...
Fixed Price Monthly Code Maintenance and Upgrades for Rails Apps
Announcing Hanami 2.0 Release Candidate 1 — Hanami 2.0 is really shaping up to be something...
RubyMine 2022.3 Beta Released — The latest version of JetBrains' powerful commercial Ruby IDE has exited...
Making Postgres More Affordable. Starting at $10/Month
Class Variants: Configure Component Styles and Apply Them as Classes — Create and maintain custom Tailwind components...
Reducing Memory Usage with an Environment Variable — Want to use less memory in thread heavy...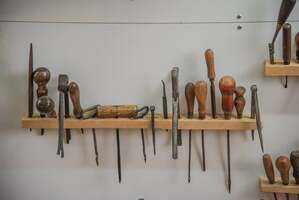 Crunchy Bridge's Ruby Backend: Sorbet, Tapioca, and Parlour-Generated Type Stubs — We've all talked a lot...
Tips for Navigating RubyConf 2022 as a Newcomer — If you're headed to your first RubyConf...
If You Are Building a Notification Microservice Internally: Read This — Learn about internal & external...
Faster Pagination in HEY — 37signals' shiny new developer blog gets another post about how they...
Using Watir to Automate Web Browsers with Ruby — I've never been a big fan of...
'RSpec Examples are, well, Examples' — A look at a subtle shift in mindset for writing...
Introducing Sidekiq 7.0 — Ruby's most popular background job execution system gets a major release with...
▶  Discussing the Apprenticeship Pattern with Dave Paola — Dave is the founder of Sierra Rails, a...
▶  The Pursuit of Mentorship with Meghan Gutshall — Meg is a Rails developer at Penn Medicine...
An Introduction to dry-schema — One of the dry-rb family of libraries, dry-schema offers a faster...
Wrapping Third Party APIs in Service Wrappers to Simplify Your Code — A fantastic problem-driven article demonstrating...
🧈 Retire Your Legacy CMS with ButterCMS — ButterCMS is your new content backend. We're SaaS...
Sidekiq 7.0's Embedding Feature — Sidekiq is so important we'll feature it twice! One of the...