Frontend Focus
Feed since 17 Mar 2019
This feed covers HTML, CSS, WebGL, and other associated technologies. Frontend Focus shares news, articles, tutorials and code examples for those interested in web browser technology and the web platform generally. See: http://frontendfocus.co/
To subscribe to and get updates from Frontend Focus in your feed stream, sign up, or see the rest of our feeds.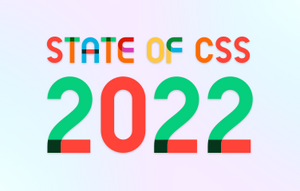 The State of CSS in 2022 — An introduction and overview of the CSS features and...
Horizon UI: A Beautiful Open Source Admin Template for Chakra UI and React — Includes 70+...
Shrink.media: An Online Tool to Reduce the Size of Images — There are certainly lots of...
Parvus: Accessible Lightbox with No Dependencies — I love how it says not to use overlays...
DFlex: A Drag-and-Drop Library for All JS Frameworks — This is a vanilla JavaScript solution with...
Tweetic: Convert Tweets to Static HTML — Useful to preserve the look of a tweet longterm...
Reagraph: WebGL Graph Visualizations for React — A high-performance network graph visualization library that uses WebGL...
Theoretical Foundations for Server-Side Rendering and Static-Rendering — A research paper and proposal regarding rendering. It...
Syntax Highlighting (and More) with Prism on a Static Site — This post will show you...
Rethinking Server-Timing as a Critical Monitoring Tool — Server-Timing is uniquely powerful as the only HTTP...
:where() :is() :has()? New CSS Selectors That Make Your Life Easier — An approachable look at...
New WebKit Features in Safari 15.5 — Safari 15.5 is here, with support for the inert...
How to Create Dynamic Forms Using FormArray in Angular — Have you ever booked movie tickets...
Web Applications 101 — A single article that touches on almost everything involved in building a...
Useful Tools for Creating AVIF Images — AVIF (AV1 Image File Format) is a modern image...
Porting Zelda Classic to the Web — A fascinating write up of an amazing piece of...
Figma for Developers — Join Steve Kinney to learn how to confidently use Figma for creating...
Babylon.js 5.0: A Powerful 3D Web Rendering Engine — Babylon is a powerful framework you can...
Building a Musical Instrument with the Web Audio API — One of our favorite writers in...
'Please, Stop Disabling Zoom' — OK, sometimes there might be a good reason, but 9 times...
On Ordering CSS Declarations Alphabetically — Jim is sold on the idea of ordering CSS declarations...
Free Chat/Messaging UI Kits for Your Website or App — Unlock enterprise-grade features, functions, and UI...
'It's Time We Fix The Unethical Design of Cookie Consent Windows' — It's often just easier...
Designing a Better Language Selector — Language selectors are common on sites with worldwide audiences but...
A Dive into Text Wrapping and Word Breaking on the Web — A look at ways...
▶  Discussing Front-End Testing with Lucas Da Costa — The author of Testing JavaScript Applications (published by...
▶  Serverless for Frontend Engineers with Swizec Teller — Swizec does courses in using React alongside serverless...
A Drop-in Minimal CSS Framework Previewer — There are a lot of 'minimal' CSS frameworks, such...
CSS Gradient Generator — A great web tool for creating "beautiful, lush gradients". Nice options to...
CSS Accordion Slider Generator — An online tool for creating basic collapsing content areas (a.k.a. 'accordions')...
Scrollex: A Library to Build Beautiful Scroll Experiences with Minimal Code — Definitely not for every...
MockRTC: A Powerful WebRTC Mock Peer and Proxy — A tool for building automated tests for...
How To Build a Modal Dialog as a Web Component — "Write once and run everywhere,...
Plyr React 4.0: A Responsive Media Player React Component — Supports video, audio, YouTube and Vimeo....
HyperUI: Open Source Tailwind CSS Components — Popups, inputs, pagination, cards, and a lot more besides.
Flexibly Centering an Element with Side-Aligned Content — I'm old enough to remember when folks like...
🎂  Celebrating Firefox 100: How Mozilla Got There — Just a month behind Chrome 100 comes...
You Don't Need a UI Framework — You've got an app or a site to build...
Creating Realistic Reflections with CSS — The idea is you have a copy of something (like...
Microsoft Edge Overtakes Safari as 2nd Most Popular Desktop Browser — So now the #1 and...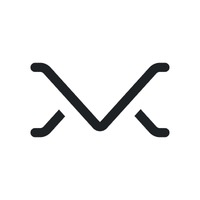 Emoji Mart 5.0: A Customizable Emoji Picker for the Web — You can test it out here.
CSS Generators: Custom Borders — A CSS-only generator for zig-zag, rounded and wavy-style borders.
Speed Up Your Builds with Buildkite's New Plan — Set up CI/CD pipelines, frontend builds, ML...
Pyscript: Run Python in Your HTML — A framework for creating Python apps in the browser...
Creating the DigitalOcean Logo in 3D with CSS — Finally DigitalOcean are taking full advantage of...
Level-Up Your Cypress Testing Knowledge for Free
Generating SVG 'Mountain Ridge' Dividers — I see this as being a bit more like a...
A Practical Guide to Centering in CSS — This reference explains various methods to center elements...
'Web Color Is Still Broken' — Whether it's handling display profiles, transparency, scaling, or color mixing,...