Node Weekly
Feed since 17 Mar 2019
News articles, tutorials and code examples around the Node.js runtime environment. See: http://nodeweekly.com/
To subscribe to and get updates from Node Weekly in your feed stream, sign up, or see the rest of our feeds.
Node.js 18.x Runtime Now Available on AWS Lambda — Now that Node 18 the active LTS...
Design & Build APIs from the Ground Up — Join Scott Moss for this fresh video...
Node.js Architecture Pitfalls to Avoid — Beware: opinions ahead. It's a little scattershot but the author,...
Hyperstack: A New Rails-Inspired Node.js Web Framework — I often hear people say they wished Node...
express-openapi-validator 5.0: Auto-Validate Requests and Responses to an OpenAPI Spec — "Simply, install the validator onto...
aoi.js 6.0: String-Based Package to Create Discord Bots — Has a focus on making bots easily...
tslog 4.0: 'Beautiful' Logging with TypeScript Support — Featured packed, fully typed, can do stack traces...
Better SQLite3 8.0: The 'Fastest and Simplest' SQLite3 Library — A bold claim but it's been...
Writing and Organizing Node API Tests The Right Way — The author presents an architecture for...
Producing Native ES Modules on Node.js with TypeScript — First appearing in 2021, this handy blog...
📅  Register for Unblock 22 - A CI/CD Conference by Buildkite — Experience the 2-day virtual...
▶  Augmenting Node.js with WebAssembly — A 15-minute talk from NodeConf EU 2022 covering WebAssembly from the...
BurstValve: In-Memory Queue for Async Processes in High Concurrency Code Paths — To help reduce the pressure...
Hadmean: Generate Admin Apps in Seconds — While still in pre-release this no-code admin app generator...
ProtoClient: Typed gRPC Client with Static Code Generation — Give this tool .proto files and get...
Nuxt 3.0: The Vue.js-Based Webapp Framework — Two years in the making, 3.0 is a rewrite...
node-libcurl 3.0: libcurl Bindings for Node — libcurl is a very powerful and established way to...
SDK for Embeddable Inbox and Toast
Deno 1.28 Released (Now with 1.3 Million New Modules..?) — Yes, we know Deno isn't Node...
Troubleshoot Node.js App Performance Fast with Datadog APM — Datadog's APM generates detailed flame graphs to...
Wireit: Upgrades Your npm Scripts to Make Them Smarter and More Efficient — Google seems keen to...
Node v19.1.0 (Current) Released — Node's new built-in node:test module now supports mocking during testing via...
Soul: A REST and Realtime Server for SQLite — Run soul -d database.db -p 8000 and...
Node.js Security Best Practices — A new official document from the Node.js team providing guidelines on...
An Intuitive APM for Node.js Developers — AppSignal doesn't just offer Node.js performance monitoring and error...
Hapi 21: A Simple, Secure Node App Framework — v21 bills itself as a 'medium-sized release'...
Getting Started with MongoDB Atlas & Azure Functions using Node.js — If you don't want to manage...
Deploying a Simple Node App on Several Cloud Providers — You've got a Node app, you've...
Using TypeScript with Node.js — Robin has written a short series of three 'setting up a...
Agenda 5.0: Lightweight Job Scheduling for Node — Uses a MongoDB-backed persistence layer and offers repeatable...
If You Are Building a Notification Microservice Internally: Read This — Learn about UX requirements, what...
safe-json-value 1.9: For When JSON Serialization Should Never Fail — Prevents JSON.serialize() from throwing an exeception,...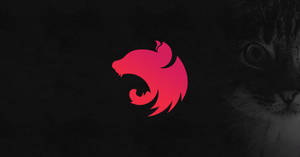 Nest 9.2: A Mature Framework for Building Scalable Server-Side Apps — It's been a couple of years...
Leoric 2.9: A Node ORM for MySQL, Postgres and SQLite — It's heavily influenced by the...
Node Security Releases Expected.. Today? — Releases of Node 14.x, 16.x, 18.x and 19.x are expected...
pgdump-aws-lambda: Stream pg_dump Output to S3 via AWS Lambda — There are other ways to do this...
neon-env: A Typed Environment Variable Parser — env-schema is another option in this space we've featured recently.
Eleven: Code Sandboxes with Automatic HTTPS — A tool for spinning up VMs running atop AWS...
Sharp: High Performance Node.js Image Processing — A long standing package that continues to go from...
Zip It And Ship It 8.0: Prepare Node.js Lambda Functions for Deployment — We love the name...
directory-serve: Serve a Local Directory over HTTP — This is really neat. Just run npx directory-serve...
Oracle Says 'Hello TypeScript' in its MySQL 8 Client — Support for TypeScript has landed in...
TypeScript and ECMAScript Modules in Node.js — An official docs page focusing on the use of...
▶  Looking at the Brand New Node.js Watch Mode — Node 18.11.0 and 19.0 have a new...
How to Build, Test, and Publish a TypeScript npm Package in 2022 — The bare basic...
The Remix Project is Joining Shopify — Shopify is known as a Ruby shop but also...
On Rust and Its Relationship with Node — A brief interview with a developer about the...
Node 18 Becomes Active LTS with v18.12.0 — Formerly a 'current' release getting all the newest...
Free Course: The Last Algorithms Course You'll Need — This super fun free video course dives...
route-list: CLI Tool to Display Express/Koa/Hapi/Fastify Routes — If you've got a Node-based webapp and you...