Node Weekly
Feed since 17 Mar 2019
News articles, tutorials and code examples around the Node.js runtime environment. See: http://nodeweekly.com/
To subscribe to and get updates from Node Weekly in your feed stream, sign up, or see the rest of our feeds.
Unique Name Generator: Generate Unique and Memorable Name Strings — A tree-shakeable Node package for generating random...
▶  How To Make a Raspberry Pi Night Vision Security Camera — A practical seven-minute screencast bringing...
What Use Cases Exist for async_hooks? — async_hooks is an admittedly 'low-level' and 'quite difficult to...
Node-RED 2.0 Released — Node-RED is a now very mature 'low-code' Node.js-based programming environment, particularly aimed...
The Definitive Guide to Feature Management
Nativefier: Make Any Web Page a Desktop Application — A basic Node.js-powered tool for creating a...
IMAP API: Self Hosted Node App to Access IMAP Accounts via a REST API — An...
Mineflayer: A High Level API for Creating Minecraft Bots — Track entities, query the world around...
ncc: Compile a Node Project Into a Single File — Supports TypeScript, binary addons, and dynamic requires.
Fauna: A Modern Serverless Data API for Node.js Apps, Learn More
fnm: A Fast, Alternative Node.js Version Manager, Built in Rust — We first linked this tool...
V8 Release v9.2 — A relatively minor update with the biggest practical win being the new...
The Official MongoDB Node.js Driver v4.0 — A significant update a year in the making which...
new-tailwind-app: A Node-based CLI to Generate Boilerplate Code for Different Tailwind Apps — Like create-react-app, but...
A TypeScript Express Starter App — A boilerplate app generator for getting a RESTful API up...
Node v16.5.0 (Current) Released — The big change here is experimental support for the Web Streams...
Managing Node.js Docker Images in GitHub Packages with GitHub Actions — How to publish Node projects...
How Does Node Load Its Built-In/Native Modules? — How does Node locate and load its JavaScript...
The Ultimate Guide to Cardinality for Observability
Using Redis with Node.js — Redis is a popular data structure server commonly used for tasks...
Fuzzball: Fuzzy String Matching Library — To tackle those cases where what's typed isn't quite what's...
Build Video for Your Node App That Just Works
Monitoring Template to Track Your Node.js Application Performance
npm audit: Broken by Design — Dan says it best: "The way npm audit works is...
TypeScript and Native ESM on Node.js — This topic comes up time and time again, and...
Scale MySQL Globally in Minutes Without Code — PolyScale intelligently distributes and caches MySQL data to...
Building an API with Nest.js: A 39 Part Series — Nest.js is a popular Node server...
Node v16.4.2, v14.17.3, and v12.22.3 Released, But You Probably Don't Need Them — These releases fix...
Exploring the Possibilities of Node's Virtual Machine Module — The vm module provides a way to...
Implementing Microservices in Node — Nest.js makes another appearance here.
fast-npm-search: A Super Fast npm Package Search — Mostly seems to be a demo of a...
Opossum 6.2.0: A Circuit Breaker for Asynchronous Functions — You can do things like trigger a...
tiff 5.0: A TIFF Image Decoder Written Entirely in JavaScript — It's been almost twenty years...
July 2021 Security Releases of Node.js Just Released — Arriving just minutes before we hit send...
XO: An Opinionated but Configurable ESLint Wrapper
3 Ways to Send Emails from Your Node.js App
Malibu: Framework-Agnostic CSRF Middleware for Modern Node 🏄 — ESM first, zero-dependency, and TypeScript types are...
A Code Generator for Making HTTP Requests — A simple but sweet tool for defining what...
Migrating From Capybara to Puppeteer — Why Wealthfront migrated away from Selenium for end-to-end tests, the...
Deploying a Serverless API to AWS with Claudia.js — Learn the bare basics of how Claudia.js...
Encoding Data for POST Requests Properly — While we're talking Copilot, Jake noticed that an example...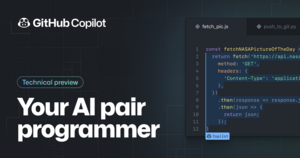 GitHub Copilot: An AI 'Pair Programmer' — A project that GitHub has been working on in...
Learn to use TypeScript with React — Join Steve Kinney in this extensive video course and...
Google's New Tool for Understanding Your Dependencies — deps.dev is an experimental project by Google that...
Node v16.4.0 (Current) Released — npm goes up to v7.18.1, V8 goes up to version 9.1,...
Vercel Raises $102M Series C Round — Vercel (formerly ZEIT) is an increasingly popular deployment platform...
ApostropheCMS 3.0 Released — The latest release of a fully featured MIT-licensed Node.js-based CMS. It's now...
Learn to Build Scalable React Apps — Brian Holt covers the latest tools in the React...
AdminJS 5.0: An Admin Panel for Node Apps — Formerly known as AdminBro, this is an...