React Status
Feed since 17 Mar 2019
With a focus purely on the increasingly popular React library, React Status shares news, tutorials and helpful links covering the React Native and React.js space. See: http://react.statuscode.com/
To subscribe to and get updates from React Status in your feed stream, sign up, or see the rest of our feeds.
React Unity WebGL: Embed Unity WebGL Apps into React Apps — Unity is best known as...
Reapop 4.2: Simple, Customizable Notifications System — This project's homepage is itself a giant, customizable demo...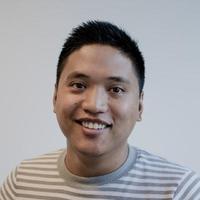 React Countup 6.4: Configurable Component Wrapper around CountUp.js — For situations where you want a numeric...
React Visual Grid: A Flexible Grid / Gallery Component — A new, feature rich image grid,...
Golden Oldie: How to Build Stunning 3D Scenes with React Three Fiber — If you want to...
What Shopify Learnt from Open-Sourcing FlashList — What's at stake when a successful business decides to...
CSS Variables for React Devs — An updated piece, and a solid look at how to...
Shopify's Solution for Measuring React Native Rendering Times — Learn more about how their open-source react-native-performance...
Working with Zustand — Some tips for using Zustand, a relatively minimal state management library with...
How To Build React Components for Any Frontend
Improving React Interaction Times by 4x — This is about as practical and real world as...
🦕 Building Apps in Deno with Frameworks.. like React — Deno, perhaps best known as the server-side...
Four Ways to Style KendoReact Components — Whether just swapping out the primary color to closely...
Data Structures in Frontend React Apps in the Real World — Do you need to know...
The Beginner's Guide to React Testing — Know you should be writing React tests but don't...
▶  How to Build a 'Friendsgiving' App with AWS Amplify Studio — Friendsgiving (as an alternative to...
How React Native Became Performant as Native with the 'New Architecture' — A peak under the hood...
Ant Design 5.0: Enterprise-Class Design Language and React UI Library — New components, a calmer more modern...
TwClassed: Type-Safe Library for Reusable Tailwind Components — If you'd like to build components using Tailwind...
Build Custom Automations 10x Faster with Retool Workflows
Grommet: Responsive, Accessible Mobile-First Components for React — A framework that provides accessibility, modularity, responsiveness, and...
Accessible Drag and Drop in React Aria and React Spectrum — Introducing React Aria's new drag...
Clapy: Figma Plugin to Generate React Components from Figma Designs
react-native-quick-crypto — A fast implementation of Node's Crypto module written in C/C++ JSI.
Mantine DataTable: A Table Component for Data-Rich Apps — A fully featured data table / data...
The Magical World of Particles with React Three Fiber and Shaders — An interactive introduction where...
Is React Impacted by Meta's Layoffs? — A thread about the recently announced layoff of 11,000...
Refactoring React Code: 43% Less Code and a Better Data Structure — Often productivity can better...
TanStack Router: A Fully Typesafe Router for React (and Others) — Powerful routing and first-class search-param...
GitHub's Move to Rendering with React? — Leading off with a comment from somebody claiming to...
React Component with TypeScript — Robin continues his series on TypeScript with a (very) brief look...
React95 4.0: Windows 95 Style UI Component Library for React — Retro is red hot and...
Twix: Style React Components with Tailwind CSS — If you never liked having CSS in your...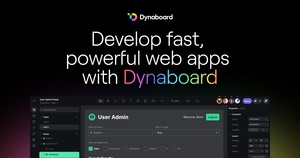 Dynaboard: The Pro-Code Web App Builder Made for Developers
chartjs-react 3.8: A Hooks-Based Wrapper for Chart.js — react-chartjs-2 was written many years ago and has...
React Advanced Cropper: A Customizable Photo Cropping Library — You can try it out here.
Hadmean: Generate Admin Apps in Seconds — While still in pre-release this free, open-source, no-code admin...
Build a Desktop App in Go with Wails and React — As Electron is to Node, Wails...
Rockpack 3.0: An Alternative React App Builder — Like Create React App the goal is to get...
Is Turbopack Really 10x Faster Than Vite? — The big news two issues ago was Vercel's...
D-Tale: React-Based Visualizer for Pandas Data Structures — If you need to interact with Python-based data...
A Wrapper Implementation of the SAP Fiori-Compliant UI5 Web Components — If your goal is to...
Gatsby 5.0: The Fastest Gatsby Yet — The performance oriented React-based framework that isn't Next.js takes...
Ultra: 'Zero-Legacy' Streaming React Framework in Deno — Built around native browser features like ES modules...
CRACO 7.0: Create React App Configuration Override — If you still prefer good old Create React...
React Calendar 4.0: The 'Ultimate' Calendar for Your React App — A popular, simple-styled calendar component...
A Beginner's Guide to Building Secure React Native Applications
audio-player: A Hook-Based Audio Player — Music player with custom controls, playlist, filters, and search.
How to Create Images with DALL-E and React — AI-created images are all the rage on social...