Golang Weekly
Feed since 17 Mar 2019
This feed is about Go, an increasingly popular server-side programming language developed at Google. See: http://golangweekly.com/
To subscribe to and get updates from Golang Weekly in your feed stream, sign up, or see the rest of our feeds.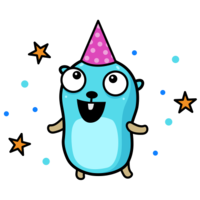 Script: Make It Easier to Write Shell-like Scripts in Go — Makes tasks like reading files,...
▶  How Pinterest Delivers Software at Scale — Nishant Roy, an engineering manager at Pinterest, went on...
▶  How Do Go Programs Keep Working? — Certainly a question I've asked myself.. This time it's...
SSH Port Forwarding with Go — Why use ssh when you can script it with Go...
Building a Custom Code Search Index in Go for searchcode.com — If the sentence "The use...
Awesome Go: Over 2000 Categorized Go Resources — A perennially useful resource that continues to get...
▶  Fuzz Testing Made Easy — At GopherCon 2022, former Go core team member Katie Hockman presented...
fq 0.1: Like jq But for Binary Formats — If you've got MP3s, images, videos, etc....
Lingua 1.1: A Natural Language Detection Library — Got text? Lingua will tell you which language...
Introducing Finch: A Go-Powered Tool for Container Development — AWS has built a new open-source CLI...
Register for Unblock 22 - A CI/CD Conference by Buildkite — Experience the 2-day virtual conference...
Tamarin: An Embeddable Scripting Language Written in Go — A simple language with a broadly JavaScript...
Mockery: A Mock Code Generator for Go Interfaces — Why write boilerplate when Mockery can do...
Sablier: An API for Running Containers on Demand — .. and shutting them down automatically once...
go-quartz: Simple, Zero-Dependency Scheduling Library — Inspired by the similarly named Quartz scheduler for Java.
Making a Go Program 70% Faster with a One Character Change — How can you resist a...
Google's Go Style Guide — What goes for Google doesn't necessarily go for everyone else, but...
▶  A Consistent Logging Format for Go — Last week we linked to the structured logging proposal...
RPC in Go using Twitch's Twirp — Twirp is like gRPC but somewhat easier to deploy...
▶  How To Compose Interfaces — A short (11-minutes) and sweet screencast on composability with interfaces. Anthony's...
VarInt: Memory Efficient Arbitrary Bit Width Integers — If, for some reason, you want to store...
golang-lru: Fixed-Size Thread-Safe LRU Cache — The latest release adds support for generics 🎉
🍰  Pie: A Utility Library for Dealing with Slices — Ways to work with slices with a...
Joker 1.1: A Small Interpreted Dialect of Clojure Written in Go — A small interpreter, linter...
Thirteen Years of Go — It's now an annual tradition for Russ Cox to blog about...
The Official Structured Logging Proposal — Go may be a teenager but that only means it's continuing...
Troubleshoot and Optimize Golang App Performance with Datadog APM — Datadog's APM generates detailed flame graphs...
Thoughts on the 'Guard' Proposal for Error Handling — The topic of improving error handling syntax...
A Case for Code Generation: Testify — Testify adds assertions, helper functions and mocking to the...
Building a BitTorrent Client from the Ground Up — We linked this back in 2020 but it's...
▶  Let's Talk About Debugging in Go — The Go Time podcast is back with Liran Haimovitch...
▶  Thinking About Where to Deploy Your Go HTTP APIs — Dominic shares the tale of how...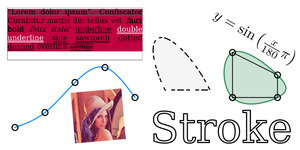 Canvas: Vectors to SVG, PDF, EPS or Rasterized Images — Provides a 'common vector drawing target'...
GoToSocial: A Go-Powered ActivityPub Server — ActivityPub is the standard behind open federated social networks such...
Chroma: A General Purpose Syntax Highlighter in Pure Go — Based on Python's Pygments which is...
Notify: Send Notifications to Various Messaging Services — Supports about thirty different services including Discord, AWS...
Katana: A New Crawling and Spidering Tool — This project is only days old, but already shows...
Slashbase 1.0: A Collaborative IDE for Your Databases — Built with Go and Next.js, but distributable...
▶  How Go Programs Keep Working (By Being Boring) — In a talk given at GopherCon 2022...
Alphavet: A Linter to Detect Functions Not in Alphabetical Order — I'd not want this feature,...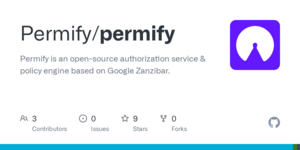 Permify: Authorization Service Based on Google Zanzibar — Zanzibar is a global authorization system used by...
Using cgo.Handle to Pass Values Between C and Go — This article discusses a feature added...
Most Common Kubernetes Security Misconfigurations — Learn to easily identify Kubernetes misconfigurations and deploy identity-based infrastructure...
'Thread-Local State in Go, Huh?' — There isn't thread-local state in Go, but Andrei shows off...
Build a Desktop App in Go Using Wails and React — As Electron is to Node.js,...
Go 1.19.3 and Go 1.18.8 Released — Minor point releases that fix one security issue with...
Proposal: User-Defined Iteration using a Range over Func Values — Russ sets forth a proposal to...
HTTP Resource Leak Mysteries in Go — Stories of hunting down various leaks in production software...
'The Real Problem with Go' — Some yin to Russ's yang! This author's complaint is around...