Golang Weekly
Feed since 17 Mar 2019
This feed is about Go, an increasingly popular server-side programming language developed at Google. See: http://golangweekly.com/
To subscribe to and get updates from Golang Weekly in your feed stream, sign up, or see the rest of our feeds.
Tim Bray's Go Diaries: Generics — Tim (one of the original co-authors of the XML spec)...
Cardrank: Go Types and Functions for Working with Cards, Decks, and Poker Hands — Poker is...
Sneller: A Vectorized SQL Engine for JSON — Designed to handle (PartiQL-enhanced) SQL queries upon terabytes...
Breaking Down JSON Web Tokens (JWTs) - Free eBook
wazero: Zero Dependency WebAssembly Runtime for Go Devs — A WebAssembly 1.0 spec compliant runtime written...
Roaring 2.0: Roaring Bitmap Data Structures in Go — Bitsets/bitmaps are useful data structures but can...
Let's Build a Distributed Postgres Proof of Concept — Could you put together a mini Postgres...
Calculating Type Sets Is Harder Than You Think — If you like going into the weeds...
SSRF Attack Examples and Mitigations
Changing One Character Wildly Improved Segment's App Performance — In terms of value per keypress, you...
▶  How to Refactor Cloud Apps in Go 1.18 with Generics — A 20-minute talk from this...
Efficient Infrastructure with DNSimple's Terraform Provider — Use DNSimple's Terraform provider to manage DNS like with...
How to Use go run to Manage Tool Dependencies — Did you know that since Go...
Of Ducks and Go Interface Misuse — It's easy to create interfaces when reuse needs arise,...
Shrink Your TinyGo WebAssembly Modules by 60% — Every byte matters when you're sending it down...
testscript: Define Filesystem-Based Tests by Creating Scripts — Originally created for testing the Go compiler itself,...
Go's Concurrency Examples in Java 19 — Java is about to get support for 'virtual threads'...
Notes on Practical Concurrency in Go — Not exactly a tutorial but a set of notes...
▶  What to Do When Projects Get Big and Messy — The Go Time podcast tackles the...
Panic Recovery in Go — Don't defer reading this article. (I'll see myself out.)
cast: Safe and Easy Casting From One Type to Another — It's as easy as using...
RoseDB 1.0: A High Performance NoSQL Database Based on Bitcask — Always interesting to see another...
Fx 24.0: A Command-Line JSON Processing Tool — If you've got some files full of JSON...
FerretDB 0.2: An In-Progress, Go-Powered MongoDB Alternative — MongoDB, you say? Yes. This is an attempt...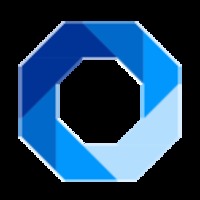 rqlite 7.4.0: A Distributed Relational Database Built on SQLite — 7.4.0 adds support for restoring a...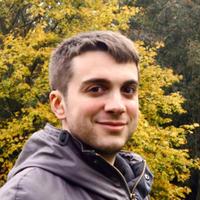 sh 3.5: A Shell Code Parser, Formatter, and Interpreter — Supporting sh, bash, and Korn formats.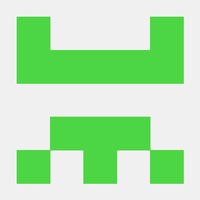 OctoSQL: Join, Analyze, and Transform Data From Multiple Sources using SQL — Supported sources are CSV,...
Introducing ArcticDB: An Embeddable Column Database — Polar Signals came to the conclusion (detailed here) that...
TinyGo 0.23.0: Now with Support for Go 1.18 — TinyGo is a Go compiler specifically targeting...
Keep Up with the Latest in Startups, Tech, & Programming in Just 5 Min
go-github v44.0: A Go Client for the GitHub v3 API — For the REST API. For...
go-mysql 1.5: A Pure Go Library for the MySQL Network Protocol — Not your typical MySQL...
📄  The Design Decisions Behind the Go Language and Environment — In an article for the ACM,...
An Experience Report After 6 Months of Go — A developer at Sourcegraph reflects on his...
Troubleshoot and Optimize Golang App Performance with Datadog APM — Datadog's APM generates detailed flame graphs...
A Gentle Introduction to Generics in Go — Oh no, another article about generics, I hear...
Breaking the Monolith at Twitch — Twitch is one of a large group of successful companies...
Building a Serverless Backend for Slack on AWS Lambda — A straightforward tutorial covering building a...
▶  'Go and PHP Sitting in a Tree...' — Roses are red, violets are pretty.. can Go...
Go Cover Treemap: Generate Treemaps for Go Cover Profiles — go test can create coverage profiles...
Generic Data Structures 1.0 — A collection of generic data structures written in Go covering things...
Blush: It's 'grep', But With Colors — A command-line utility that allows you to specify the...
go-cmp: Package for Comparing Go Values in Tests — "intended to be a more powerful and...
Go, Generics, and Concurrency — Using generics to implement a type-safe and reusable implementation of an...
▶  Analyzing Static Analysis with Matan Peled — One of the more technical Go Time episodes covering...
Ebiten 2.3: The 2D Game Library for Go — It's been at least a few issues...
Testing and Running Go API Gateway Lambdas Locally — Go is a great match for serverless...
Taming SQL and ORMs with sqlc — The first in a promised series of posts shining...
ZenQ: A Thread-Safe Queue Faster Than Native Channels — If speed is all you need…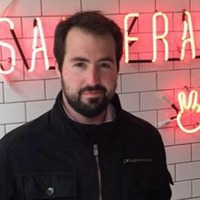 go-toml 2.0: Go Library for the TOML Format — TOML is a configuration file format invented...