Quanta Magazine
Feed since 18 Mar 2021
In-depth news about mathematics, physics, biology and computer science.
To subscribe to and get updates from Quanta Magazine in your feed stream, sign up, or see the rest of our feeds.
Maintenance of the software that's used for the hardest physics calculations rests almost entirely with a...
The unprecedented experiment explores the possibility that space-time somehow emerges from quantum information. The post Physicists...
The work — the first-ever limit on how many whole numbers can be written as the...
Researchers discover that to sharpen its control over precision maneuvers, the brain uses comparisons between control...
Inspired by the results of a game-playing neural network, mathematicians have been making unexpected advances on...
Wei Ho, the first director of the Women and Mathematics program at the Institute for Advanced...
Proving that two polygons have the same area can be as easy as cutting them up...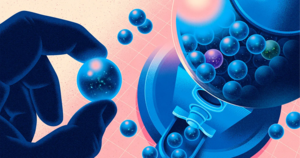 Two physicists have calculated that the universe has a higher entropy — and is therefore more...
For more than 250 years, mathematicians have wondered if the Euler equations might sometimes fail to...
New research in fish suggests that gut microbes can have a crucial early influence on the...
Albert Einstein's ideas about space-time aren't exactly intuitive, and they aren't exactly Einstein's, either. The post...
An energy-efficient chip called NeuRRAM fixes an old design flaw to run large-scale AI algorithms on...
Lattice cryptography promises to protect secrets from the attacks of far-future quantum computers. The post Cryptography's...
Supergenes that lock inherited traits together are widespread in nature. Recent work shows that their blend...
A growing catalog of huge but dim galaxies such as Dragonfly 44 is forcing astronomers to...
For Lisa Kaltenegger and her generation of exoplanet astronomers, decades of planning have set the stage...
Marine bacteria normally seen as single cells join together as a "microscopic snow globe" to consume...
Svetlana Jitomirskaya was born in Ukraine, but left the Soviet Union to escape sexism and antisemitism....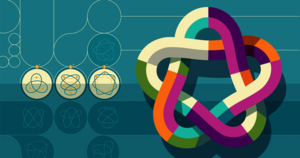 Far from being an abstract mathematical curiosity, knot theory has driven many findings in math and...
The discovery of a hot spot for horizontal gene transfer draws attention to the possible roles...
A recent gamma-ray burst known as the BOAT — "brightest of all time" — appears to...
Solve these puzzle questions to level up your Wordle game. The post How to Win at...
A team of physicists has entangled three photons over a considerable distance, which could lead to...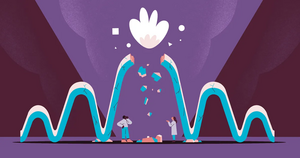 Physical-collapse theories have long offered a natural solution to the central mystery of the quantum world....
The positively charged particle at the heart of the atom is an object of unspeakable complexity,...
Harry Halpin wants our internet conversations to be more private. He's helped create a new kind...
Recent explorations of unique geometric worlds reveal perplexing patterns, including the Fibonacci sequence and the golden...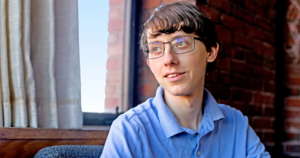 In his senior year of high school, Daniel Larsen proved a key theorem about Carmichael numbers...
With stem cell technology and lab-grown brain organoids, Sergiu Paşca seeks the causes of autism and...
Letting human brain organoids grow in animal brains could be an ethical new option for experimental...
Zero-knowledge proofs allow researchers to prove their knowledge without divulging the knowledge itself. The post How...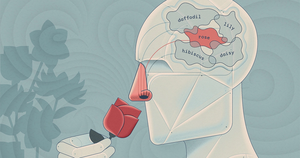 Efforts to build a better digital "nose" suggest that our perception of scents reflects both the...
The decades-old Sullivan's conjecture, about the best way to minimize the surface area of a bubble...
The chemists Carolyn Bertozzi, Morten Meldal and K. Barry Sharpless were recognized for their development of...
Alain Aspect, John Clauser and Anton Zeilinger have won the 2022 Nobel Prize in Physics for...
Svante Pääbo has been awarded the 2022 Nobel Prize in Physiology or Medicine for studying our...
Readers rescued a Star Trek crew from a probabilistic predicament armed only with the power of...
Even though we've learned a lot about this relative of smallpox, some mysteries remain due to...
Using inserted genetic circuitry, synthetic biologists controlled the growth of plant roots for the first time....
Of all the endless questions children and mathematicians have asked about infinity, one of the most...
The past and the future are tightly linked in conventional quantum mechanics. Perhaps too tightly. A...
A comprehensive mathematical framework treats wrinkling patterns as elegant solutions to geometric problems. The post The...
A new atomic-scale experiment all but settles the origin of the strong form of superconductivity seen...
Field research suggests a new explanation for the synchronized flashing in fireflies and confirms that a...
A simple geometric idea has been used to power advances in information theory, cryptography and even...
A custom-built machine learning algorithm can predict when a complex system is about to switch to...
Robots can surpass the limitations on how high and far animals can jump, but their success...
Richard Rusczyk, founder of Art of Problem Solving, has a vision for bringing "joyous, beautiful math"...
Neural networks originally designed for language processing turn out to be great models of how our...
Physicists have discovered that the ring of photons orbiting a black hole exhibits a special kind...