Aeon
Feed since 24 Mar 2019
To subscribe to and get updates from Aeon in your feed stream, sign up, or see the rest of our feeds.
For 'wifi refugees', a small Appalachian town built around a massive telescope has become a rare...
Her closeness to Pope John Paul furnished him with anti-abortion ideals, fuelled by her survival of...
In his masterpiece, Keats contrasts the ephemerality of life with the eternal beauty of art to...
A group of 1970s campus librarians foresaw our world of distributed knowledge and research, and designed...
The fear of being duped is ubiquitous, but excessive scepticism makes it harder to trust one...
Cuteness overload! What makes us want to touch, pinch and squeeze adorable creatures is still a...
The sexual revolution promised new norms of intimacy based on egalitarianism. So far, only the rich...
Watch as a traditional artisan of Noh masks cuts, carves and paints an eerily lifelike human...
Radicals in the Age of Revolution saw the classical world as a common inheritance that could...
Two filmmakers, awaiting the result of a pregnancy test, take turns recording their experiences in this...
Conceptual art often confounds. The key is to understand the rules of the artwork and the...
Jacques Derrida was fascinated by the figure of the Marrano Jew, whose identity could barely be...
War and wine: how decadent Persian wine vessels were given a playful, dynamic makeover in the...
How the celebrated South African photographer David Goldblatt captured apartheid's contradictions in stark black and white...
The Marind people of West Papua deploy mourning not only to grieve their animal and plant...
Should we believe in beliefs? A radical philosophy of mind says its time to ditch such...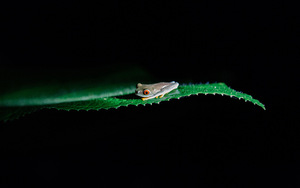 Not a backdrop, an illusion or an emergent phenomenon, time has a physical size that can...
What if massive ocean worlds – 'Hycean' planets – are a better bet in the search...
All countries must balance the freedom of individuals with the demands of the community. Sweden's solution...
How can an all-powerful, all-loving god allow suffering in the world? A Catholic philosopher explains the...
Analytic and continental philosophers were once united in their obsession with language. But now new questions...
The intimacy that developed between an artist and his muse over hundreds of sittings is an...
After an abuse scandal destroyed my Buddhist community, I had to reconsider what it means to...
Full of implicit rules and paradoxes, sulking is a marvellous example of intense communication without clear...
Amid ecological catastrophe, is the rise of simulation theory just a way to find 'solace in...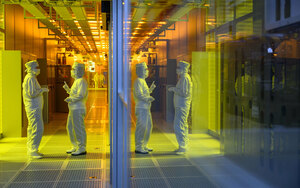 Science is not the only form of knowledge but it is the best, being the most...
A mesmerising music video uses innovative stop-motion animation to reveal, slice-by-slice, the patterns and hues in...
Is it time to abandon the century-old idea that cancer is best met with a 'fight'...
When Sébastien finally meets his father and travels to his native Rwanda, he finds the answers...
The spooky sensation that someone or something else is right there haunts us all. But what...
The 400-year-old book that first collected Shakespeare's plays will take you on a riveting journey through...
These canines have independent, peaceful, happy lives without a pet's constraints. Why are they being persecuted...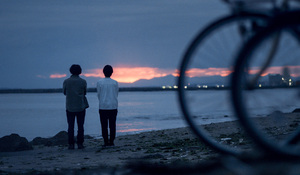 In a poignant portrait of grief and the strength it can inspire, Yasuo searches the sea...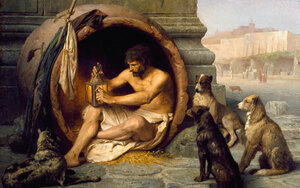 The ancient Cynics taught that masturbation is about more than pleasure: it suggests how to live...
Why architects should take inspiration from the sustainable ways that animals build, and integrate wildlife into...
Now is the time to revitalise our relationship with nature and immerse ourselves in the little...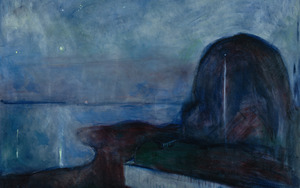 The ancient philosophy of monism and the physics of quantum entanglement agree: all that exists is...
Why did Maoist mango mania grip China in the 1960s? Animating the history of the Cultural...
Now associated with childhood fun, the swing has a near-universal history of ritual transgression and transformation...
Investigating where the 'free will' debate currently stands, from the vantage of neuroscience, physics and moral...
Unlike anger, irritation has neither glamour nor radicalism on its side. Yet it might just be...
With a deep view of time, a regenerative forester extracts resources to cultivate growth in an...
When the rules break down, you must judge what to do on your own. Discretion is...
Once considered fanciful, today data visualisation charts, and changes, our world. But it can misinform as...
We humans are forward-facing, gravity-bound plodders. Can the liquid motion of the octopus radicalise our ideas...
From flowers to teapots to amphibians, hundreds of 19th-century engravings form a dizzying contemplation of consciousness...
The iconoclastic French historian Paul Veyne illuminated the past by showing how deeply alien it is...
On the eve of a pivotal presidential election in Tunisia, women at a hair salon debate...
Machine learning theory is shedding new light on how to think about the mysterious and ineffable...
Cruel and unscientific, the 'vegetative state' diagnosis stems from a hierarchical and bigoted view of all...