Stratechery by Ben Thompson
Feed since 25 Mar 2019
To subscribe to and get updates from Stratechery by Ben Thompson in your feed stream, sign up, or see the rest of our feeds.
Defining the Metaverse, and explaining why Microsoft is well-placed for the virtual reality opportunity
Facebook's reorganization into Meta is the ultimate bet on the power of founder control.
Sequoia's transformation of its venture capital model is actually a shift from financial capital to productive...
Facebook's political problems stem directly from its size and drive for growth; they are societal issues,...
Cloudflare's new storage offering is potentially disruptive both economically and strategically.
Understanding Apple's victory in Apple v. Epic, and the limitations of the injunction on anti-steering provisions.
Centralized control is useful at the beginning of an economy, but limits innovation in the long...
The FTC's new Facebook case isn't any better than the old one, even as there are...
While it's possible to understand Apple's motivations behind its decision to enable on-device scanning, the company...
The Metaverse of Snow Crash is not a good analogy for the future, as the Internet...
Instagram's shift away from being a photo-sharing app is very much inline with the service's continuous...
The Windows 11 announcement was fun and interesting, but there is a reason that Windows is...
Marc Andreessen has changed his tone over the past year; there is a cynical interpretation, but...
A package of new proposed laws for regulating tech companies are in part a negotiating ploy,...
WWDC highlighted how Apple's differentiation is based on integration; the company ought not risk that differentiation...
Seven years ago, when I initially launched the paid Daily Update, there weren't really any tools...
Stratechery is on break June 1–2, 2021.
There are all kinds of arguments to make about the App Store, and nearly all of...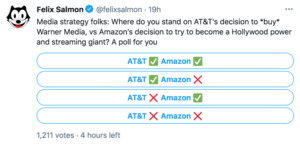 Distribution on the Internet is free; what matters is controlling demand. AT&T and Verizon didn't understand...
Cloudflare is uniquely positioned to become a major player in an Internet 3.0 world, where politics...
More and more opportunities on the web come from market marking, not for advertisers, but for...
Spotify's new subscription podcast offerings embrace the open ecosystem of podcasts in multiple ways.
Apple's new Podcast Subscription service is what the App Store should be: a great Apple experience...
In July 2014 Taylor Swift wrote an editorial in the Wall Street Journal entitled, For Taylor...
There has been a bit of controversy around Substack over the last week; I'm not going...
Infrastructure companies need a distinct approach to moderation that focuses on neutrality and due process.
Roblox is something new and interesting that abstracts away the platforms underneath it.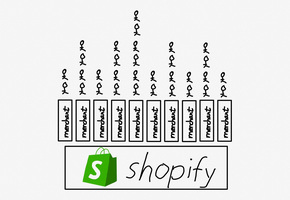 Truly unlocking competition in tech means increasing interoperability; an absolutist approach to privacy is doing the...
Clubhouse will do for audio what Twitter, Instagram Stories, and TikTok did for text, images, and...
Information on the Internet is conveyed by memes, which can be anything and everything. The real...
Jeff Bezos is retiring, and will go down as one of the great CEO's in tech...
Journalism cannot afford to be divorced from business realities; that applies to Australia, the New York...
Intel is in much more danger than its profits suggest; the problems are a long time...
The actions taken by Big Tech have a resonance that goes beyond the context of domestic...
Twitter and Facebook face the gravest Trump crisis yet, and this time, I think it is...
The pandemic and vaccine rollout have highlighted where the West has lost its way; we need...
The most popular and most important posts on Stratechery in 2020.
Facebook and Twitter represent the v1 of Social Networking; it's a bad copy of the analog...
Apple's position on privacy seems unimpeachable, but it ignores trade-offs, and risks a bad outcome for...
Stripe's announcement of Treasury — banking-as-a-service — manifests the breadth of the company's ambition.
Dave Chappelle has a new special about his old show that includes fundamental lessons about how...
Mapping the technology adoption curve to ideas gives insights in which business models work on which...
Airbnb and DoorDash both created new markets where ones did not previously exist; they are startups...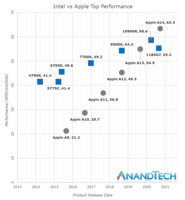 Apple is about the integration of hardware and software, but the balance between the two has...
A response to a critique of Aggregation Theory, and a defense of debate on an Internet...
The Justice Department's lawsuit against Google is appropriately narrow, and if it fails it gives a...
Twitter went to far last week for reasons that go back to 2016 and the unfair...
Disney's reorganization reinforces their integrated strategy; there is a lot to learn for anyone competing with...
What matters about the Congressional report on tech and antitrust is that it exists, not the...
The state of bundles in 2020: Netflix, Disney, Amazon, Microsoft, and Apple. Plus, Microsoft's purchase of...