Refactoring
Feed since 13 Apr 2021
Weekly, practical advice about product and engineering leadership, delivered every Friday morning.
To subscribe to and get updates from Refactoring in your feed stream, sign up, or see the rest of our feeds.
Monday 3-2-1 — Edition #36
A primer about this crucial but often misunderstood role.
The story of the company that wants engineers and managers to work well together.
A tech radar of what you should adopt — or avoid — for your new year...
Practical advice to do it well.
A recap of everything that happened this year + a list of my best articles.
Some personal reflections before the end of the year.
Everything you need to know about rotations, with lessons from Netflix, Dropbox, Intercom, and Google.
Thoughts on ChatGPT, Copilot, open source, and more.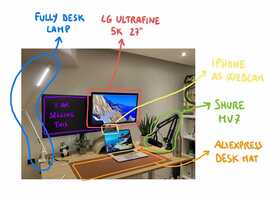 The top 10 things I use everyday (no affiliate links!)
For the first time, Refactoring will compete against socks and sweaters this holiday season.
Basecamp just left the cloud. Should you as well?
Reflecting on the aftermath of the Twitter layoffs.
Why you need them and how to have good ones
A new way for Refactoring members to find high-quality gigs.
The main reasons to move on, and the signs you should pay attention to.
A simple mental model that can help you navigate your career.
How to figure out if you need more engineers/managers — or not.
Lessons learned in over 10 years of helping engineering teams create high quality software.
All the technical and organizational tradeoffs and how to choose between them, or anything in between.