Ecommerce News
Feed since 17 Jan 2022
To subscribe to and get updates from Ecommerce News in your feed stream, sign up, or see the rest of our feeds.
Swedish fintech Klarna wants to raise 1 billion dollars (over 900 million euros) from investors. The...
Fashion platform About You has increased revenue to 1.7 billion euros in 2021. At the same...
Last-mile delivery scale-up Budbee has raised 40 million euros in an investment round. The company is...
The Fortia Group assists Amazon merchants looking to sell their ecommerce business. After one year of...
On 8 and 9 June, popular ecommerce and logistics event DELIVER will take place in Amsterdam....
Ecommerce aggregator eBrands has raised 30 million dollars (29 million euros) in a new funding round....
Leading ecommerce platform Shopify is shutting down its dropshipping extension, Oberlo. Sellers who want to use...
Inditex, the major clothing retail group from Spain, is now charging a fixed fee for online...
Octopia Fulfillment, a logistics service provider from France, has announced that it will open new warehouses...
Brenger, the Dutch scaleup for sustainable delivery, launches in West Germany. After a pilot in North...
Over 90 percent of Polish B2B-companies plan to develop ecommerce channels. Around 40 percent of business...
Spanish online furniture seller Hannun crafts wooden furniture from discarded wood. In order to grow further,...
PayPal has launched its funding solution for SMEs, called PayPal Funding Pro, in two new European...
Leading ecommerce software BigCommerce named Mollie, a payment service provider from the Netherlands, as Preferred Technology...
Austrian fulfillment company Byrd has raised 53.07 million euros in a Series C funding round. The...
Online furniture retailer from the UK, Made.com, has announced an acquisition of Trouva. This lifestyle marketplace...
Since the war in Ukraine started, online fashion sales in Germany fell 9 percent. Online interior...
Royal Design Group, the Swedish interior design company, has acquired Danish design retailer AndLight. With the...
Chinese ecommerce giant Alibaba Group wants to expand its marketplace Lazada into Europe. Lazada will focus...
Dutch fulfillment company Active Ants has announced that it is opening its fifth distribution center in...
British startup Olsam, an ecommerce aggregator, has acquired US-based competitor MarketFleet. It's the second time that...
Popular German online pet supply store Zooplus has increased its total sales to 2.09 billion euros...
Veepee's second-hand platform, Re-Cycle, collects used products of members of the platform to resell or recycle...
123inkt, a Dutch e-tailer of print cartridges and office supplies, is for sale. The company is...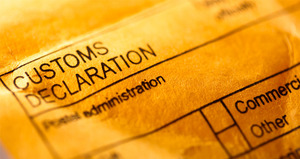 Eurora, which offers compliance solutions for cross-border ecommerce businesses, has raised 40 million dollars (37.94 million...
French ecommerce automation platform Lengow has acquired Netrivals, a software provider for price comparison. The companies...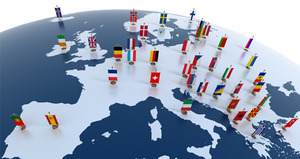 Globally, ecommerce revenues have dropped 3 percent in the first quarter of this year, when compared...
Recently, French furniture retailer Maisons du Monde expanded on its website with a marketplace. The marketplace...
Swedish parcel delivery service Instabox has raised 174 million euros in a financing round. Its value...
Same-day delivery courier Gophr is integrating with Metapack, a delivery management software company. The partnership offers...
Leading ecommerce software company BigCommerce is integrating with dropshipping marketplace Avasam to launch its new dropshipping...
Sell.xyz, a Latvian dropshipping startup for customized products, has raised 1,5 million euros in seed capital....
Due to the outbreak of the coronavirus, eTail Europe had to be postponed for 18 months....
Online fashion marketplace Secret Sales is entering Belgium and the Netherlands with dedicated online shops. The...
Logistics provider Direct Link has announced its launch in Turkey. The company is owned by PostNord,...
German fashion platform About You is launching a new digital fashion platform called Hypewear. In doing...
The large amount of returns in ecommerce is a cause of worries for many online sellers....
Leading ecommerce platform Shopify has acquired Dovetale, an influencer marketing startup from New York. It is...
Bol.com is the first ecommerce company to receive a Climate Neutral Certification. This certificate is given...
Dutch lingerie retailer Hunkemöller has been sued by a German consumer advocate. The lawsuit is due...
Shipping platform Shippo has entered Ireland with the opening of its new research and development center...
Currently, only 10 percent of manufacturer revenue comes from digital sales. While a large majority knows...
Fulfillment startup Warehousing1 has raised more than 10 million euros in seed capital. The logistics company...
Ecommerce giant Amazon has launched the second edition of the Amazon Launchpad Innovation Awards. The competition...
This week, Amazon UK announced that it no longer packs products in single-use plastic delivery bags....
Finnish consumers rate ecommerce the least eco-friendly industry compared to the rest of Northern Europe, while...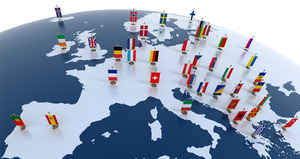 Cross-border ecommerce in Europe was worth 171.2 billion euros in 2021. This is a growth of...
German fashion retailer About You has released its preliminary Q4 and full-year results. It was able...
Just about 30 percent of European online retailers offer information on sustainability, human rights and animal...
Customer support was busier in 2021: ticket volumes increased for all channels compared to the year...