Serverless Newsletter
Feed since 17 Mar 2019
This feed is focusing on serverless architectures, function-as-a-service, AWS Lambda and related technologies. Curated by Raymond Camden, developer advocate for Auth0 See: http://serverless.email/
To subscribe to and get updates from Serverless Newsletter in your feed stream, sign up, or see the rest of our feeds.
Securing AWS Lambda Function URLs — Lambda Function URLs are a handy new AWS Lambda feature...
How Not to Test with DynamoDB — Looks at just some of the ways the author...
Run Next.js Functions in the Background Based on Events and Schedules — A commercial 'programmable event data...
Three Pitfalls of AWS Step Functions and How You Can Avoid Them — Allen warns that,...
Why Are So Few Funded Startups Using Serverless? — I'm not entirely sure of the underlying...
APIs to Encode, Play and Analyze Video. Start a 30 Day Trial — Bitmovin provides software...
Koyeb: A Serverless Platform That Integrates with Your GitHub Repo — Koyeb now offers a general purpose...
Self-Hosted, Open-Source Firebase Alternative — Appwrite is a secure, self-hosted solution that provides developers with a...
How to Use Next.js Middleware on Netlify with Edge Functions
Using Next.js ISR with Serverless Cloud — Serverless Inc's cloud platform supports Next.js incremental static regeneration...
Debugging AWS Step Functions Executions with a New Console Experience — Here's a new opt-in console experience...
A Cold Start Comparison of AWS Lambda and Cloudflare Workers — A comparison of AWS Lambda,...
Cloudflare's Big Week:  Announcing D1: Cloudflare's First SQL Database — D1 is Cloudflare's first SQL database...
We're All Living On It – But What Exactly is 'The Edge?' — You'll have increasingly...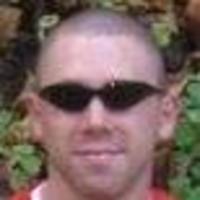 elastic pypi 4.0: A Serverless Python Package Index System — I'm not deep enough into Python...
Orchestrating S3 Glacier Deep Archive Object Retrieval with AWS Step Functions — Storing files on S3...
▶  Serverless for Frontend Engineers with Swizec Teller — Swizec does courses in using React alongside serverless...
Building a Serverless Backend for Slack on AWS Lambda — A straightforward tutorial covering building a...
Make Workloads Less Work with CockroachDB — Automate scale, high availability, deployment and operations for your...
Yan Cui's Testing Strategy for Serverless Apps — It's always good to see how the experts...
A Deep Dive into Go for OpenFaaS Functions — The creator of OpenFaaS (a functions as...
8 Best Practices for Optimizing Lambda Functions — And, good news, the advice isn't just "rewrite...
How to Load Test Your Apps For Free by Going Serverless — Stress testing your system...
The Practical Guide to HDR by Bitmovin — To help demystify and highlight the essentials of...
Serverless Integration Patterns: Orchestration & Choreography — A look at integration patterns based on choreography and...
Amazon MSK Serverless Now Generally Available: No More Capacity Planning for Managed Kafka Clusters — It's...
▶  Serverless Community Building with Farrah Campbell — A chat with Farrah Campbell about the AWS Developer...
Debugging Node.js Serverless Functions on AWS Lambda — Covers a handful of things to look out for.
Netlify Edge Functions: Serverless Compute Powered by Deno — A new, currently in beta, serverless full...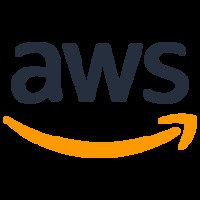 aws-lambda-go: Libraries, Samples, and Tools for Go and AWS Lambda — Libraries, samples and tools to...
Three Use Cases for AWS Lambda Function URLs — Amazon released support for Lambda Function URLs...
Introducing Multi-Service Deployments via Serverless Framework Compose — Serverless Inc's new compose feature enables you to...
Introducing Conclave Cloud: Confidential Computing Made Easy — A new confidential computing platform providing a serverless...
Amazon Aurora Serverless v2 is Generally Available — …for both Aurora PostgreSQL and MySQL. It's an...
Making Serverless Spark Even More Powerful — The Google Cloud team are introducing Serverless Spark integrations...
Use Parallelism to Optimize Querying Large Amounts of Data in DynamoDB — DynamoDB is infamous for...
▶  Security in the Cloud with Merritt Baer and Megan O'Neil — A ~45 minute discussion on...
How to Build Lightning Fast APIs with AWS Step Functions — Step Functions are seemingly becoming...
Introducing AWS Lambda Function URLs: Built-In HTTPS Endpoints for Functions — If your needs are simple...
▶  Using Google Cloud Run's 'Always-On' CPU Allocation for Background Work — You can now ensure the...
Optimizing AWS Lambda Function Performance for Java — How to optimize the performance of Java powered...
Using AWS Step Functions and Amazon DynamoDB for Business Rules Orchestration — Learn how you can...
How CockroachDB Operates Serverless Clusters with Kubernetes — Explains how cloud SQL database CockroachDB run their...
Zero to 100 Deploys a Day: A Practitioner's Book — Elite teams capable of deploying many...
A Year with Serverless at the BBC — The UK's national broadcaster, and home to the...
Building Highly Scalable Serverless WebSocket Infrastructure on AWS — Runs through setting up a Python-powered serverless infrastructure...
▶  Discussing Serverless Framework v3 — A chat with Matthieu Napoli and Mariusz Nowak of Serverless Inc....
Serverless GitHub Backups of Hashnode Posts — A detailed post running through how Hashnode uses serverless...
Shuttle: A New Rust-Oriented Serverless Platform — It's early days for this platform that's in alpha...
AWS Lambda Now Supports Up to 10 GB Ephemeral Storage — Previously Lambda functions offered 512MB...