The conflict between the United States and the Soviet Union, says NSC-68, the planning document adopted by the Truman administration in 1950 and one of the foundational texts of the early Cold War, was between freedom and totalitarianism. The fundamental purpose of the United States, it argues, is to "assure the integrity and vitality of our free society, which is founded upon the dignity and worth of the individual." The Soviet Union, by contrast, seeks absolute power and domination: "slavery under the grim oligarchy of the Kremlin." In a world of potential atomic warfare, the document concludes, the only choice is a United States firm in its values, firm in military power, firm in economic strength. The world situation "imposes on us, in our own interests, the responsibility of world leadership."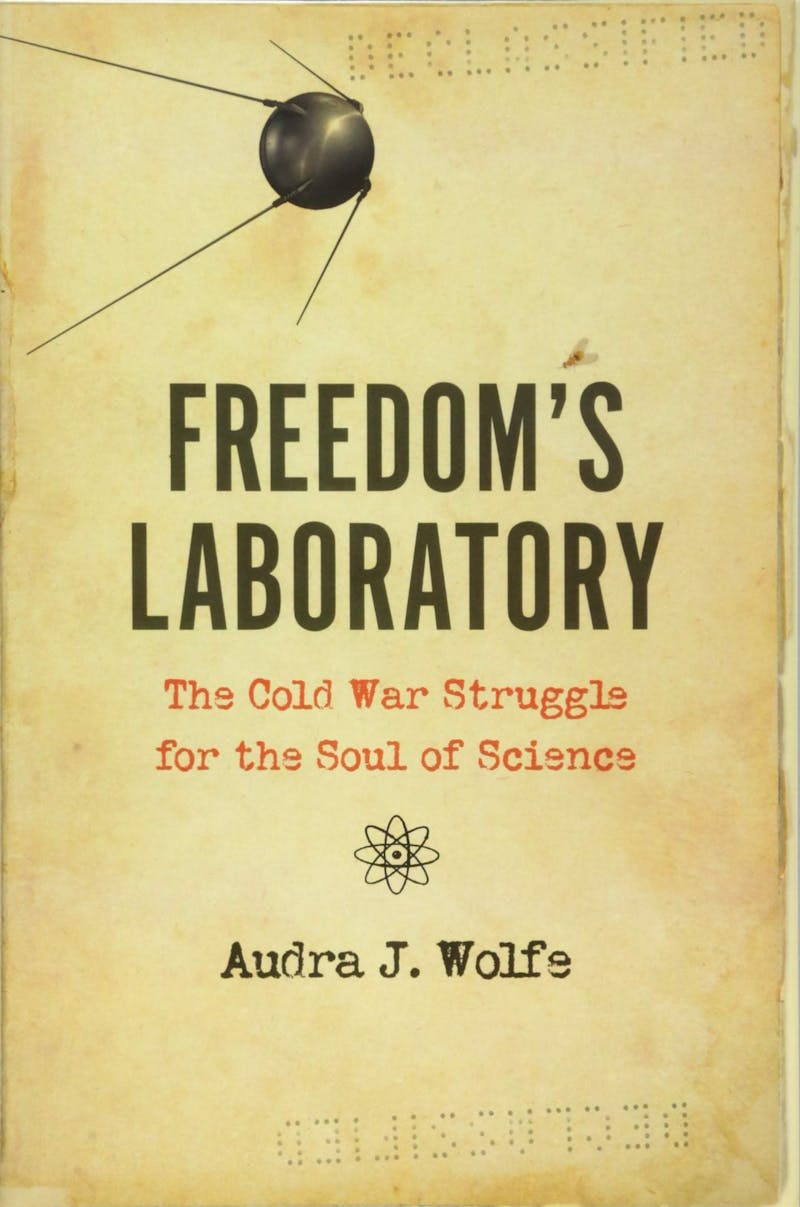 NSC-68 was written as a call to action. But the crusading Cold Warrior mentality that it reflects thoroughly and durably infiltrated Cold War American society. The notion that the United States and its institutions uniquely represent freedom became the basis for much Cold War propaganda. These campaigns were both overt, through the State Department or the U.S. Information Agency, and covert, through organizations sponsored by the Central Intelligence Agency. It was a Cold War joke that any civil society organization with the words "free" or "freedom" somewhere in its title was probably a CIA front.
The CIA's work in sponsoring anti-Communist culture—from highbrow magazines to the cartoon version of Animal Farm you may have watched in middle school—is often described as part of the "Cultural Cold War," the primarily Soviet and American attempt to win hearts and minds by attracting the allegiance of artists and intellectuals. Audra Wolfe's Freedom's Laboratory seeks to extend the "cultural" discussion into the world of science. As she cogently argues, psychological warfare planners understood the word "culture" the way that midcentury anthropologists did: to refer to the entire "structure of society," not merely to its artists.
At the dawn of the atomic age, scientists were prominent social commentators and advisors, perhaps at the height of their social influence. And the American way of doing science, the "free" way of doing science, was considered fundamental to their success. A 1947 army report concluded that the reason that the United States had developed the atom bomb while Nazi Germany had failed was that "science under fascism was not, and in all probability could never be, the equal of science in a Democracy." Dogmatic thinking and totalitarian social structures were the enemy of free inquiry, and so "Western science" was defined as simultaneously apolitical and synonymous with freedom.