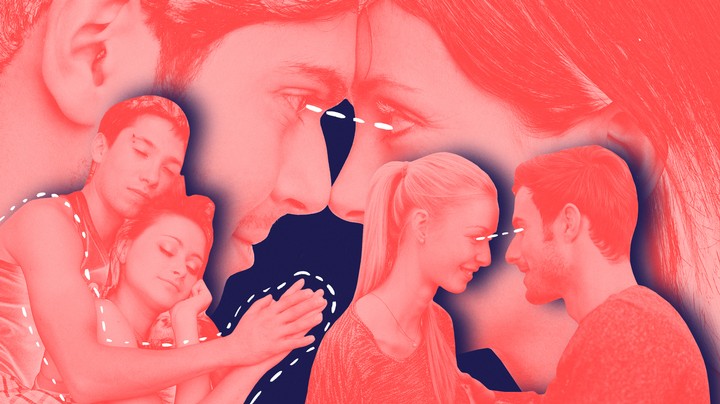 Photos via Shutterstock
San Francisco has a proud kinky history of being on the forefront of sexual freedom, from the psychedelic sensory orgies of Ken Kesey and the Merry Pranksters to queer liberation, non-monogamy, and beyond. Since the sexual revolution of the 60s, there's been no city in America where more people are more happy to take their clothes off and shake their bits, despite the fog.
Much has been written about how the culture and fun has been sucked out of the city since the second tech boom. It would stand to reason that when the artists, musicians, and writers have left, the sex parties would dry up. It's hard to find time to orgy when you're working two jobs to pay for that $4000-a-month studio apartment. Threesomes are tricky on a murphy bed.
In actuality, they've just gotten weirder, more organized, more frequent, and sometimes don't exactly involve sex. From lunch break tantric speed dates, to lakeside eye contact parties, the world of organized intimacy and orgy adjacent gatherings in Silicon Valley is positively engorged right now.
But it's a different world than in the heyday of West Coast free love. Just as Burning Man morphed from a hippy circle on Baker Beach, to a multi-million dollar, helicopter valeted, elite event attended by the richest men in tech, San Francisco sex and intimacy parties in 2019 have been forever altered by the world of tech and money.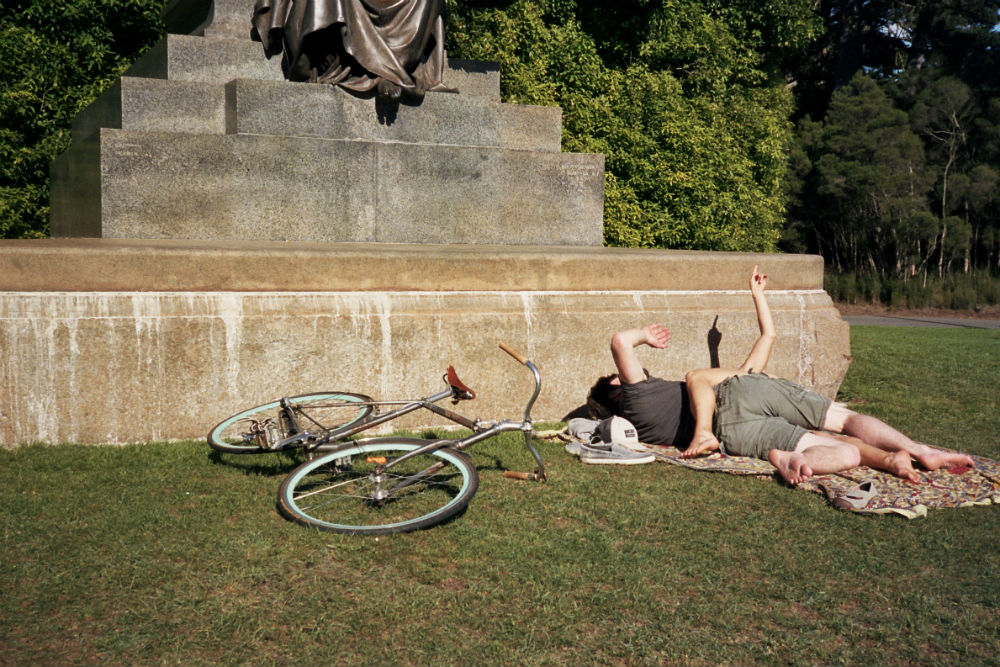 Hippy communes in San Francisco used to be born out of political discontent and a primal desire for sexual liberation. The current popularity of living polyamorously is just as much about having more people to share the rent. Nevertheless, the new San Francisco transplants of the second tech boom are craving intimacy, and local event organizers are more than happy to help. A look on Eventbrite or Facebook on any given weeknight will present various new ways to get cozy with strangers—from lectures on tantra, workshops on "rope play," sold out cuddle parties, something called "the Heart Fuck!," and another promising "Somantic Exploration"—a "very special evening of dance, connection and PLAY!" And those are the ones operating in the light of day rather than the secrecy of night. (More on that in bit.)
One PG event, the curiously titled Cacao, Consent and Conscious Dance Party involves a ritual imbibition of Europe's new chocolate-y party drug, after which revelers can explore the opaque "cutting edge of humanity's social evolution through new paradigm partying."
Nick Meador, that party's organizer and an "RYT-200 yoga instructor, transformational life coach, holistic event producer, and mindful entrepreneur" tells me he believes the Bay Area "is a good sandbox to experiment with new social structures and community constellations" and that people here are more willing to try new things and think outside the box than in other parts of the country. "I've traveled a lot and I've never seen this unique mix of practical self-development opportunities, social justice initiatives, and a willingness to explore the taboo and the unusual," he says.
Elsewhere, those wishing to make connections can simply look into one another's eyes. That's the thrust of the world's biggest eye contact experiment on the shores of Lake Merritt in Oakland, where the high is delivered not from cacao, but from the release of Oxytocin, the hormone that leads to empathy and love, which is linked to making eye contact.
Allyson Darling, a writer in San Francisco, attended the mass gazing event, which she described as "more intimate than an orgy" for The Bold Italic, an "online magazine that celebrates the character and free-wheeling spirit of San Francisco" where I serve as a senior editor.
"The overall vibe of the event was...weird," she tells me. "Some people were social and talking and joking around people sitting on the ground and staring into each other's eyes. People's goals for attending the event were rooted in intimacy."
"There are few things more intimate than looking into someone's eyes for an uncapped amount of time, whether they're strangers or not," she says.