For years Facebook claimed the adding a phone number for 2FA was only for security. Now it can be searched and there's no way to disable that.

Facebook 2FA numbers are also shared with Instagram which prompts you 'is this your phone number?' once you add to FB.
The original FB phone number prompt never mentioned "and more". It was shown for MONTHS before a link was added in September 2018 clarifying "actually we'll use this wherever we damn well please"

Using a phone number to sign up for services has been the single greatest coup for the social media and advertising industries. One unique ID that is used to link your identity across every platform on the internet.
That is why every startup wants your phone number.
Every public WiFi network that asks for a phone number to access it? Shared with advertisers. WhatsApp, Facebook, Instagram? Shared. Phone networks themselves: until last month, sharing your exact location by phone number.
It's shocking that this one number is used for usernames, authentication (2FA), advertising tracking, geolocation and more. And it's the same piece of info you have to give to a random plumber to come and fix the boiler.
Facebook is now looking to sync all your info between services. Why? Data regulation.
Delete a Facebook or WhatsApp account after this integration and they'll keep your data, claiming it's used or needed for Instagram. The trend line couldn't be clearer. nytimes.com/2019/01/25/tec…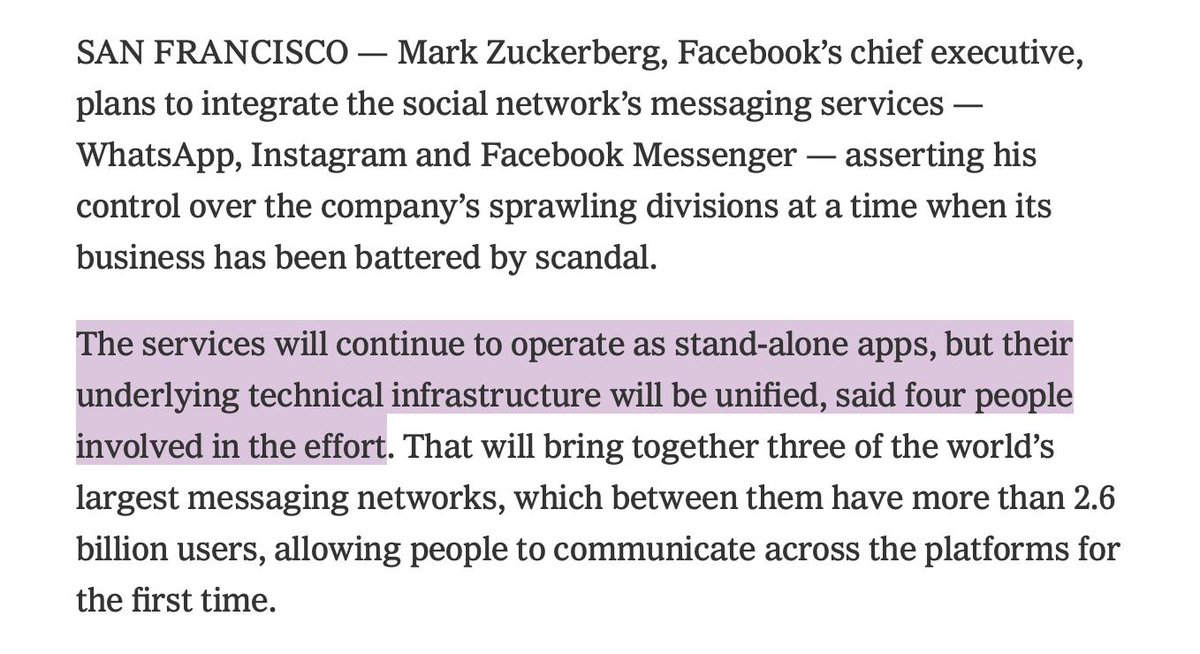 Facebook now defaults phone number search to "everyone". Unless you change this setting, anyone with your phone number can look up and confirm your Facebook profile. Here's where to change it (and no you can't turn it off altogether if using for 2FA)
facebook.com/settings?tab=p…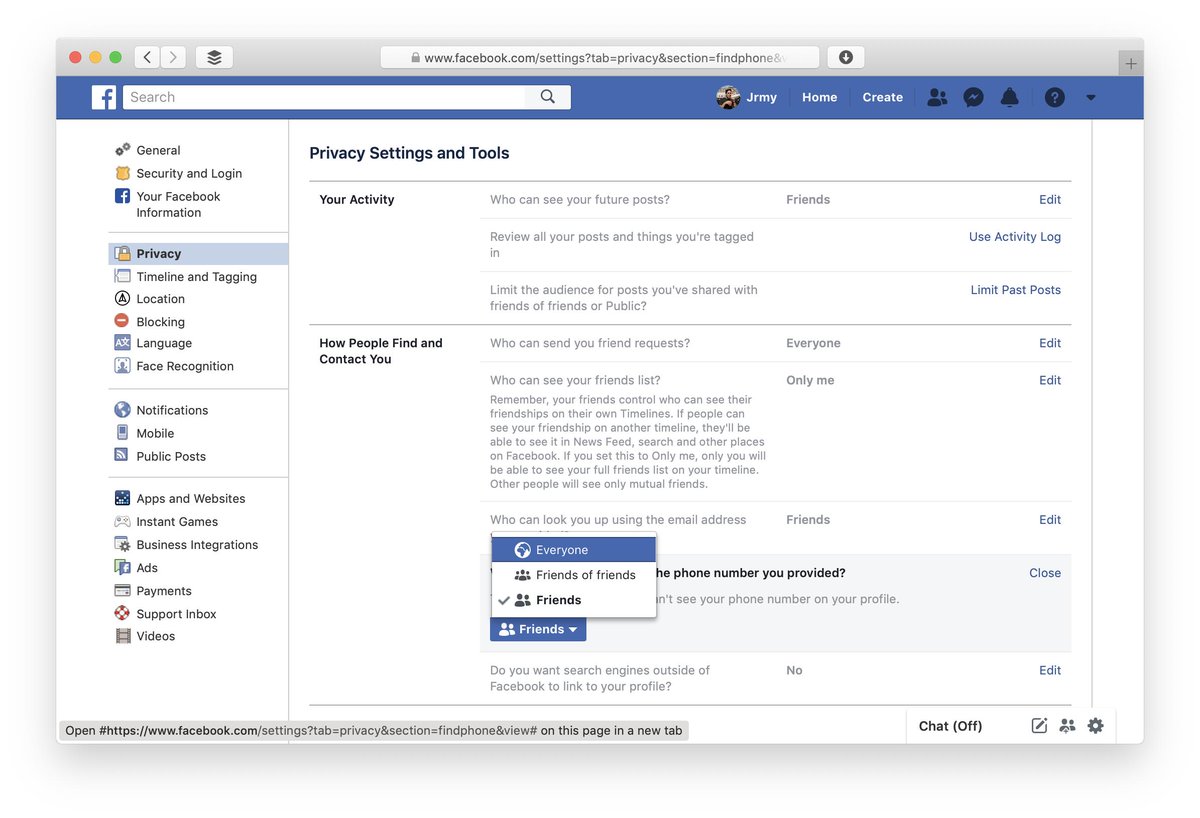 TL;DR: Login-with-Phone-Number is the new Login-with-Facebook. Easy to track, shared between services, it's the key to invisible mesh of your data. Don't do it.
Apple should offer unlimited additional phone numbers that work as inbound SMS lines only.
Each time a service requires a phone number, iOS could generate a new number. If Apple is serious about user privacy, this is the next frontier. The current one, really.