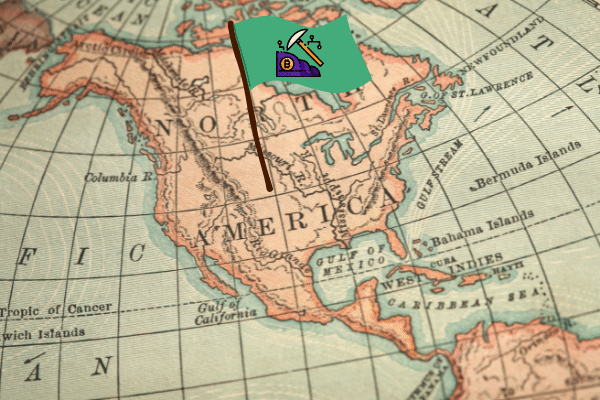 The US is officially the number one destination for Bitcoin miners, overtaking China for the first time ever.
New data from Cambridge University's Bitcoin Electricity Consumption Index shows that the US accounts for the largest share of mining at 35.4%, followed by Kazakhstan and the Russian Federation at 21.9% and 13.6% respectively. After a rigorous crypto crackdown, China's average monthly hashrate share plummeted to 0% by July.
Prior to the nationwide crypto crackdown, China was at the forefront of Bitcoin mining in terms of hashrate — even accounting for 75.5% of the world's Bitcoin mining hashrate on September 2019. Once the Chinese government has decided to clampdown on crypto trading, half of the world's bitcoin miners went offline nearly overnight.
Consequently, many of the Bitcoin miners started flocking to the US for their abundant and renewable energy to resume their operations there. Texas has some of the world's lowest energy prices, which is great for miners that compete in a low-margin industry. As for other states, Washington is known for its hydropower mining fields while New York produces the most hydroelectric power.
Mining is price sensitive, so as to seek out the lowest-cost power and the lowest-cost power tends to be renewable because if you're burning fossil fuels … it has extraction, refinement and transport costs.

Adam Back, CEO of Blockstream
Kazakhstan is following the US close behind in terms of its share of the global Bitcoin mining market. They utilise the power of coal, which is cheap and abundant in supply — at the cost of the environment due to the carbon dioxide emission.
Several mining experts believe that Kazakhstan is only a temporary stop for the miners looking to continue their journey to western countries afterwards. Alex Brammer of Luxor Mining remarked that the large miners will be going to Kazakhstan with their older-generation equipment for a short term.
Brammer added that the companies are likely to deploy new machines into the jurisdictions that are more stable, energy efficient, and renewable after the older machines have met the end of their service lives.