The European Commission has ordered the recall of a smartwatch aimed at kids that allows miscreants to pinpoint the wearer's location, posing a potentially "serious risk".
The commission uses its Rapid Alert System for Non-Food products (Rapex) to send out alerts to other nations in the European Economic Area about dangerous products in their markets.
The latest weekly report includes German firm Enox's Safe-KID-One watch, which is marketed to parents as a way of keeping tabs on their little ones – ostensibly to keep them safe – and comes with one-click buttons for speed-dialling family members.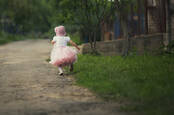 READ MORE
However, the commission said the device does not comply with the Radio Equipment Directive and detailed "serious" risks associated with the device.
"The mobile application accompanying the watch has unencrypted communications with its backend server and the server enables unauthenticated access to data," the directive said.
As a result, data on location history, phone numbers and device serial number can be found and changed.
"A malicious user can send commands to any watch making it call another number of his choosing, can communicate with the child wearing the device or locate the child through GPS," the alert warned.
It ordered public authorities to "recall the product from end users".
Data protection experts suggested this is the first time the Rapex system has been used for dangerous products related to data protection and privacy. Data protection officer Bernieri Christian, who spotted the alert, described the use of the system – and the product recall – as "huge".
1/4 This is huge!! As far as I know, the UE has issued the FIRST Rapid Alert (#RAPEX) for dangerous products that may be related to data protection and #Privacy.
This drive me crazy: the product is a smartwatch for MONITORING KIDS (#ENOX SAFE KID ONE with GSM and GPS integrated) pic.twitter.com/huFsSxDrOp

— Bernieri Christian (@prevenzione) February 1, 2019
The Enox watch is far from the only creepy, leaky kid-tracking smartwatch on the market. In October, security firm Mnemonic and the Norwegian Consumer Council released a report that found "significant security flaws, unreliable safety features and a lack of consumer protection" in the models they tested.
Similar issues have been raised about connected toys; last June Amazon stopped selling CloudPets toys after privacy advocates raised the alarm about the devices, in which a range of security holes had been found.
We've asked Enox for comment. ®