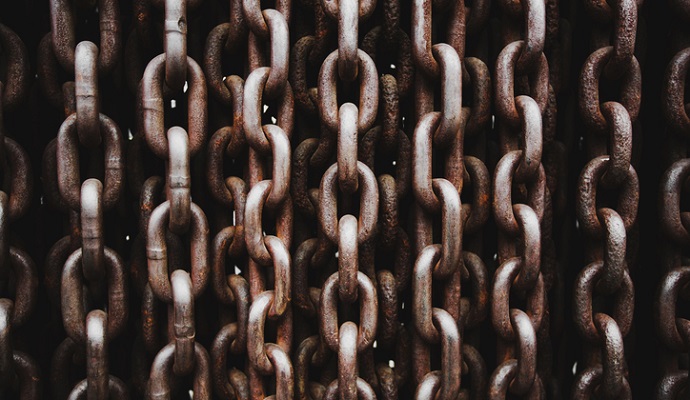 Source: Thinkstock
- Aetna, Anthem, Health Care Service Corporation (HCSC), PNC Bank and IBM have announced a new collaborative that will leverage blockchain technology to enhance interoperability and transparency in healthcare.
The aim is to create an inclusive blockchain network that will benefit multiple members of the healthcare industry, and enable organizations to build and deploy innovative digital solutions.
"Blockchain's unique attributes make it suitable for large networks of members to quickly exchange sensitive data in a permissioned, controlled, and transparent way," said Lori Steele, general manager for Healthcare and Life Sciences for IBM.
"The fact that these major healthcare players have come together to collaborate indicates the value they see in working together to explore new models that we think could drive more efficiency in the healthcare system and ultimately improve the patient experience."
Blockchain technology could reduce administrative errors and ensure the efficient exchange of health information, which would lead to improved patient outcomes and lower care costs. Although there have been multiple initiatives to digitize health information, significant advancements are still necessary, and these organizations will seek to move the industry forward.
"This alliance will enable healthcare-related data and business transactions to occur in way that addresses market demands for transparency and security, while making it easier for the patient, payer and provider to handle payments," said Chris Ward, head of product, PNC Treasury Management.
"Using this technology, we can remove friction, duplication, and administrative costs that continue to plague the industry."
The collaborative will use blockchain to improve a range of issues, including promoting efficient claims and payment processing, enabling seamless health information exchanges, and maintaining current and accurate provider directories.
"HCSC is continuously exploring how technology and data can improve the lives of our members by reducing fragmentation of information and connecting parts of the health care system," said Steve Betts, senior vice president and chief information officer, HCSC.
"We are proud to be part of this collaboration focused on enhancing technical knowledge, understanding capabilities and unlocking the possibilities to drive quality, affordable care."
As the healthcare system strives to find new, innovative ways to store and manage data, blockchain collaboratives have emerged to explore how the technology can best be used in the industry.
In August 2017, Hashed Health and the Illinois Blockchain Initiative partnered to explore how to apply blockchain to managing credentials and licensure for healthcare professionals.
The long-term goal of the project was to enable clinicians to maintain a single record of their certifications and approvals. This would serve to streamline interstate licensure, increase trust, and allow organizations to authenticate the professional qualifications of jobseekers and staff.  
Additionally, in April 2018, major organizations including Humana, Optum, and UnitedHealthcare launched a cooperative pilot program that aimed to use blockchain to improve data quality and reduce administrative costs. The coalition sought to address the high cost of provider data management, and to test the idea that sharing provider inputs and changes through blockchain could lower costs and boost quality.
Aetna, Anthem, HCSC and their partnering organizations are currently working to further define the initial use cases for the health utility network. In the coming months, the collaboration will add additional members to the network, including other organizations, healthcare providers, startups, and technology companies.
"We are committed to improving the healthcare consumer experience and making our healthcare system work more effectively," said Claus Jensen, chief technology officer at Aetna. "Through the application of blockchain technology, we'll work to improve data accuracy for providers, regulators, and other stakeholders, and give our members more control over their own data."