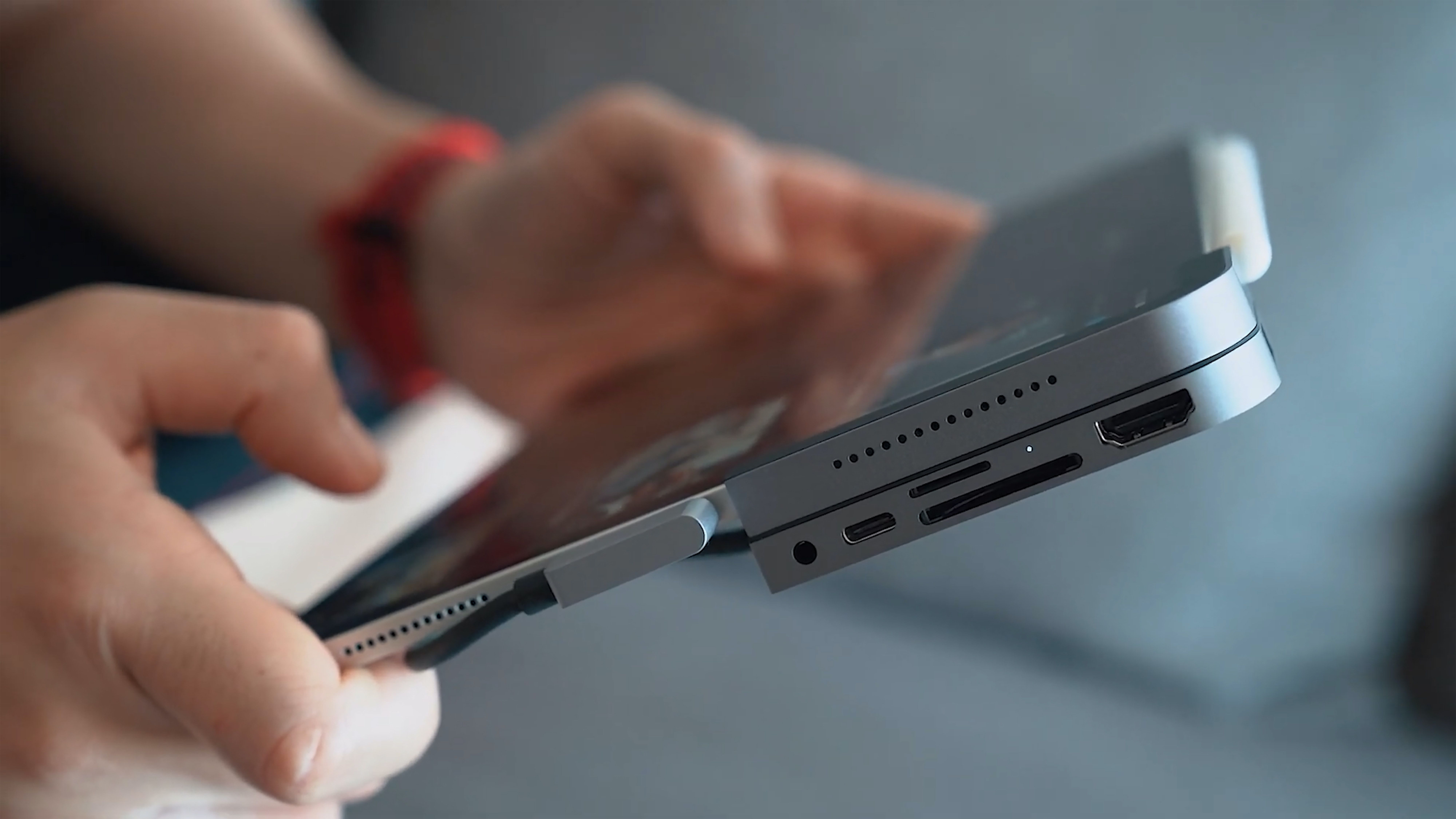 Sudip Mazumdar is a Mechanical Engineer as well as a professional SEO Executive. Author of Entrepreneur.com
Technology has been time and again considered to be the most useful invention to man. Be it the radio, the telephone, the computer, or mobile phones, these technological inventions have only enhanced our access to knowledge and each other.
Amongst one of the very famous hardware inventions was the inception of the USB industry. Since then, that industry has indeed come a long way, and this is not the end. Read this article to inform yourself of its diverse classification and to get a glimpse of what is happening in this industry now.
Different type of USBs
The USB Implementers Forum is a supervisory authority that develops and maintains USB guidelines (USB-IF). The initial USB requirement only specified two socket types: A and B. While adjustments to the configuration have broadened the range of connectors used by USB devices, the bulk of USB models continue to adopt these A and B connector architectures.
USB A-Type
USB B-Type
USB C-Type
Micro-USB B
USB Mini-b (5-pin)
USB Mini-b (4-pin)
USB 3.0 A-Type
USB 3.0 B-Type
USB 3.0 Micro B
Micro-USB AB
Micro-USB A
USB Mini-b (Fuji)
The modern trends in the USB industry
The Universal Serial Bus or the USB was created in the 1990s in an attempt to streamline the operation between peripheral devices and computers. It has grown in popularity because it is very easily compatible with a diverse range of frameworks and operating systems. To add to that, all of this would be covered in a minimal operating cost.
Today, most computers and laptops come with 2 or more USB ports. The same has also been proven to the preferred interface for office and home appliances like modems, cameras, and other portable devices.
However, this list includes the compilation of the few most recent innovations in the USB industry.
Crypteks USB
With USBs allowing for ever-increasing quantities of data portability, security has become a major subject of concern. Carrying around documents in an unprotected USB is analogous to carrying a massive amount of cash which can result in highly disastrous consequences if reported stolen.
That is when a certain company decided to launch Crypteks USB, which is the first-ever portable storage device to come with a password encryption feature. It very famously came to be known as the DaVinci of USB sticks.
The funding organization had initially listed their device on the crowd-sourcing platform Kicktarter.com. It took them no more than two weeks to exceed their funding goal by 750% and record orders worth 90,000 US dollars.
Bungee style USB cable
Whenever we think of technology, we are reminded of the entangled wires and cables. To change that idea, a Japanese organization has designed a new kind of USB cable that exceeds all expectations: a bungee-style USB cable.
The Asahi Kasei cables, which have the potential to extend up to 1.5 times their length, have neared the elastic limit of the human tissue. It has paved the way for a whole new range of electronics which can include anything from wearable plugins to Flexi-cabled robots.
Fun fact: the company, renowned for making Spandex, has publicly announced that they are eager to work with them in the future.
CLAP Camera
A survey has revealed that Facebook witnesses an average count of 250 million pictures being posted every day. As our generation becomes more and more engrossed in social media, users want a device that makes uploading even easier. Therefore, a company quickly drew up a blueprint of a device called the CLAP camera, which serves the function of a digital camera doubling as a USB device.
It is a 2-megapixel camera where the images have no better resolution than 1280×1024, and the video resolution is limited to 720×480. It also comes with a rechargeable Lithium-ion battery. A 16 GB memory card can be fitted into the device, which would make it simpler for the users to upload the recently clicked images via the USB 2.0/1.1 head.
In short, you can charge this device and simultaneously upload your picture to the internet or import them into the device.
Ziptails
What comes to your mind when you think of charging a device? A charger connected to the socket on the wall and the other end plugged into your laptop, mobile phone, or any other electronic device. However, it becomes challenging to find enough available sockets to charge all of your gadgets.
To relieve you of this concern, a company called The Joy Factory had invented a device called Ziptails, which is nothing but a multi-charging station. It has the capacity to charge more than two mobile phones at once with the help of its conductive technology.
It is a circular bowl that has one of the ends plugged into itself while the other end, be it a mini USB or Micro USB connector, into the socket of the device. The cables on this one are usually shorter than the ones regularly used; therefore, you need to keep your device pretty close to the charging station.
One of its most noteworthy qualities is that it is also compatible with Apple's 30-Pin connector.
Usbéton flash drives
A USB device is usually pretty small in size and could easily fall from clumsy hands. Thus, it would be prudent to go for a sturdy flash drive. An Usbéton flash drive is made from concrete and comes in a variety of 1 GB and 4GB.
IronKey's S200 USB drive
Last but not least, the IronKey's S200 USB drive might come off as similar to the Crypteks USB at an initial look, but it is so much more than that.
It is the only device that levels the requirement of FIPS 140-2, Level 3 validation which is crucial for devices used by the government. It appears to be nearly indestructible, tamper-resistant, and, most significantly, includes self-destruction circuitry for added protection. This device is also designed with its own anti-virus software and anti-malware protection.
The USB industry continues to innovate and create newer, more secure technology. The USB industry has come a long way and this is not the end. This article discussed modern trends, new technology, and classific
Join Hacker Noon
Create your free account to unlock your custom reading experience.