At least eight people have been killed in a series of shootings at three Atlanta area massage parlours, with a number of the victims described by authorities as women of Asian descent.
A 21-year-old man, Robert Aaron Long, has been taken into custody following an hours-long manhunt as police told local media that he was the suspect in all three shootings. An alleged motive has not been described.
The shootings occurred shortly after one another on Tuesday afternoon. Four people were killed at Young's Asian Massage near Acworth in Cherokee county, Georgia, about 30 miles (50km) north-west of Atlanta.
Shortly after, at 5.47pm, Atlanta police officers responded to a reported robbery at Gold Spa in the city's north-east where three women had been killed. Police were then alerted to another shooting across the street at the Aromatherapy Spa where the body of another woman was found.
Seven of the victims were women, and six were Asian, according to police. Another man was injured in the attacks.
Although police in Georgia have not described a motive, the NYPD counter terrorism bureau announced it had deployed officers from their Critical Response Command to Asian communities around New York City.
"While there is no known nexus to #NYC we will be deploying assets to our great Asian communities across the city out of an abundance of caution," the bureau said in a tweet.
On Tuesday evening the anti-hate group Stop AAPI Hate, founded in 2020 response to the rising xenophobia against Asian Americans during the Covid-19 pandemic, tweeted in response to the shootings: "Few details have been released, including whether or not the shootings were related or motivated by hate. But right now there is a great deal of fear and pain in the Asian American community that must be addressed."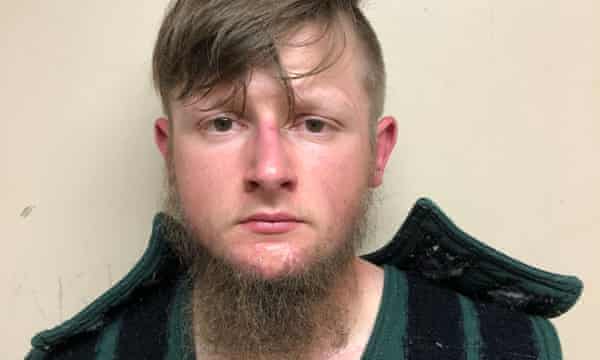 On Tuesday evening, Long's Facebook page appeared to have been removed from the site. A Facebook video, first reported by the Daily Beast, featuring Long at his local church, Crabapple First Baptist church, had also been removed.
According to the Daily Beast, the 2018 video shows Long talking about his journey towards baptism. "As many of you may remember, when I was eight years old I thought I was becoming a Christian, and got baptized during that time. And I remember a lot of the reason for that is a lot of my friends in my Sunday school class were doing that," Long is quoted as saying.
On Friday evening police released a booking photo of Long dressed in an anti-suicide smock.