Editor's note: We saw Spencer Wolff's thread on Twitter and asked him to add context. While there is enough evidence to warrant exploration of this theory, these views do not necessarily reflect those of P&P or its writers.
I have a theory that Kanye West is currently in the middle of a performance art piece inspired by Andy Kaufman, and he and his collaborators have been dropping hints for weeks.
Before I get into the theory, I would like to note that I am in no way trying to defend Kanye, his actions, or his statements. Even if this theory is correct, his words and actions have already been destructive and this doesn't excuse him of any wrongdoing. I'm only offering a theory that I think could provide context to some of his recent behavior.
I hashed out some of these ideas in a thread on Twitter after being inspired by discussions on KanyeToThe and Reddit, but I'll explore everything in more detail below.
To understand this theory you need to be be familiar with a major player. His name is Tremaine D. Emory and his Twitter handle is @denimtears.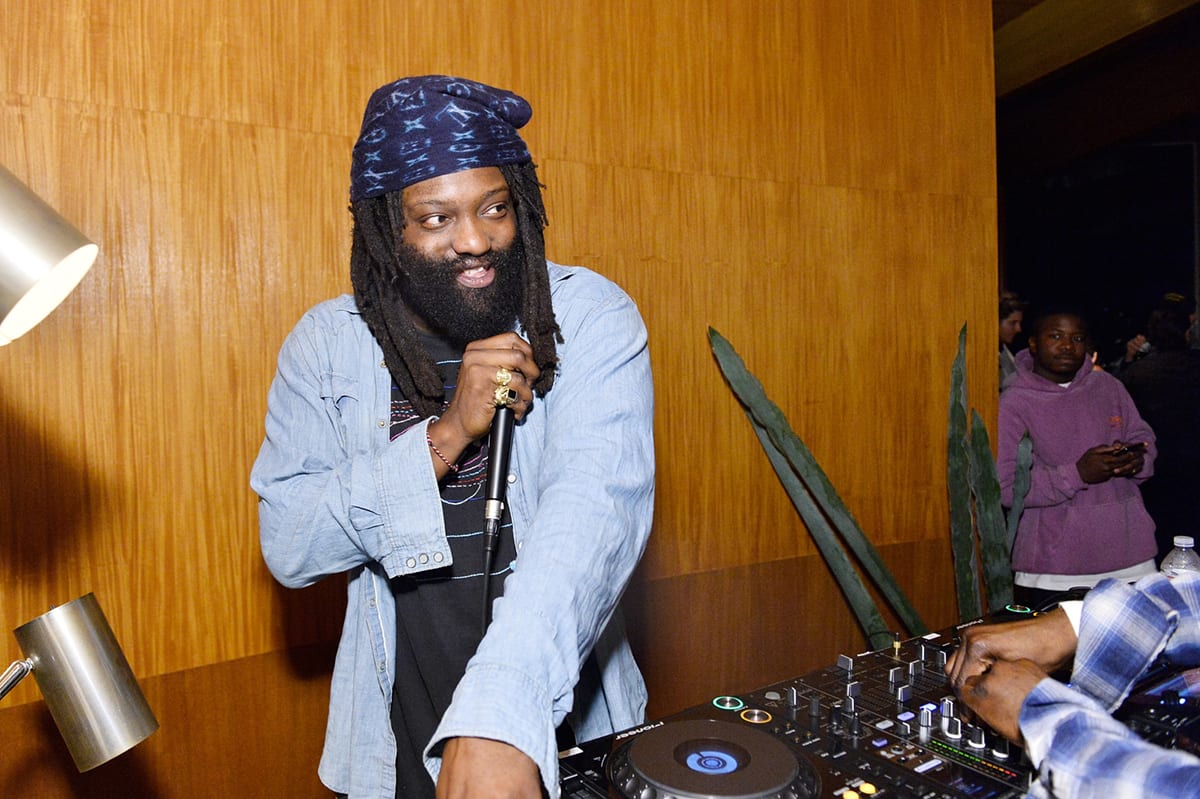 Emory is a collaborator and friend of Kanye's. He has been working closely with Kanye lately and was even sitting next to him as he recorded his verse on "Ye vs. the People." Tuesday night, Kanye tweeted a picture of several people sitting around a dining room table in his house with the caption "energy meeting."
Seated in the center of the photograph, facing the camera, is Emory.
During his recent interview with Charlamagne, Kanye also mentioned Emory at one point: "My boy Tremaine tweeted a picture…" Keep Emory in mind, because he plays an important role in all of this later.
A week or so after rejoining Twitter, Kanye tweeted out a few images that play a crucial part in the theory. The first two images involve an artist named David Hammons.
Hammons' synopsis on the MOMA website reads: "His work has contributed to an ongoing discussion about the role of the artist and the value of art in a world beyond the pampered precincts of the museum or gallery." The synopsis also lists Hammons work as "sharply critical commentaries on the cliches of growing up African American in the US."
The most important part of all this is Hammons' use of symbols—in particular the spade. Hammons is quoted as saying "outrageously magical things happen when you mess around with a symbol." Hammons continually used the spade symbol in his art as a way to flip the meaning of a racist cliche.
After Kanye tweeted these images, Emory (@denim-tears) quote tweeted both of Kanye's tweets with a spade emoji. I believe this is referencing Hammons' art itself.
In this context, Kanye is using the red MAGA hat as his metaphorical 'spade,' a well known symbol in this country which many perceive as racist and hateful. Kanye has attempted to flip the meanings of destructive symbols before. In 2013 he wore a confederate flag.
The next two photos involve Joseph Beuys. The first image appears to be a book about Beuys and the second is a photo from an art installation he did in 1974 called I Like America and America Likes Me.
In the installation, Beuys was confined to a room with a coyote for three days. A coyote has been referred to as "a wild beast, often considered to represent America's untamed spirit." Beuys was quoted as saying, "You could say that a reckoning has to be made with the coyote, and only then can the trauma be lifted." Beuys also referred to the coyote as a symbol "of the damage done by the white men to the American continent and the native cultures." At the end of the installation, Beuys hugged the coyote. They had accepted each other. Beuys wanted to reckon with the wild, untamed spirit and force the audience to "confront the massacre of the native people of North America."
I believe what Kanye is attempting a modern take on Beuys' I Like America and America Like Me. In his version, he has locked himself in a room with what could be perceived as the coyote of today: Trump, Candace Owens, the alt right, conservatism. He might be attempting to "reckon" with the "wild beast" and undo the damage the same way Beuys did. If many of his other tweets are to be believed, he's attempting to do this with love, patience, and tolerance.
But would Kanye be worried about criticism for stealing other artists' work or ideas? He recently addressed this with a series of tweets:
Later, Kanye tweeted an image of his "mood board" that appears to depict a drawing of Andy Kaufman with representations of David Hammons and Joseph Beuys.
The name Andy along with a prominent unibrow suggests that this is a drawing of Andy Kaufman, a comedian from the '70s who regularly appeared on Saturday Night Live and Letterman. Kaufman was known for his ridiculous antics, such as wrestling women and feuding with Jerry "The King" Lawler, taking place in full view of the public eye. It's now known that Andy was a performance artist who played public characters in real world situations that blurred the line between performance and reality.
This may be the most important clue of all. This was tweeted six days after the original Hammons and Beuys tweets, which means they have been in Kanye's mind for at least a week. The caption also reads "mood board." Kanye's current influences include a performance artist known for forcing himself into the public eye with funny and/or annoying behavior and never breaking character (Andy Kaufman), a performance artist who secluded himself into a room with a coyote in order to tame a wild spirit (Beuys), and an artist known for turning symbols of perceived racism on their head (Hammons).
On April 21, Emory tweeted: "Lets play twister, lets play risk, yeah yeah yeah yeah." Those are lyrics from the R.E.M. song "Man on The Moon." The song is an ode to Andy Kaufman and relies heavily on questioning the authenticity of what you see.
Emory also quote tweeted Kanye's mood board photo with the following caption:
Let's start with the emojis. We've covered the spade already (MAGA hat). I believe the juggler represents Kanye doing a trick, the cowboy represents the taming of the coyote, and the wrestlers represent Kaufman. Emory has used the juggler semoji before when he quote tweeted the release of "Lift Yourself."
Emory also mentioned "trolling" HOT 97.
A lot has happened with Kanye and the employees over at HOT 97 in recent weeks, but one of the highlights was was when Kanye released the song "Lift Yourself." Before it came out, Kanye said the song would serve as a sort of final statement to his awkward exchanges with Ebro. After it's release, fans widely agreed that this was a "troll" song. So if "Lift Yourself" was a troll, and Emory referenced "trolling HOT 97," I believe the juggler emoji response to "Lift Yourself" is representing that Kanye is pulling a trick.
This helps explain Emory caption: "The prestige." This could be a reference to the 2006 Christopher Nolan movie of the same name about rival illusionists. In the movie, the prestige is the final part to a magic trick. Tremaine has mentioned the prestige before. He tweeted the caption 45 minutes after the infamous photo of Kanye wearing a MAGA hat.
So how does all of this fit into the theory? The prestige is the final act of a magic trick.
I believe Kanye's pledge is his career up until this point. He has consistently taken left-leaning, progressive political stances, including his famous remark that "George Bush doesn't care about black people." Kanye's turn—making the ordinary thing something extraordinary—has been his complete reversal of ideals and decision to align himself with prominent figures from far right conservatism. Will his album be his prestige and reveal the trick?
Is Kanye West, with the help of Tremaine Emory and others, is attempting to pull off an updated version of Joseph Beuys' I Like America and America Likes Me? Could he be borrowing from Hammons and attempting to turn a symbol which is perceived to be racist or hateful into his own, with a new meaning?
What exactly is he trying to accomplish with this performance art piece? I don't know. And I'm not sure we're supposed to know. At least not yet. Maybe it's a conversation about the perceived stigma of mental health in our country. Maybe it's a conversation about how the media and public treat celebrities. Maybe it's a conversation about race relations or what it means to be black in American politics. Maybe he's just trying to hold a mirror up to the world and force us to examine where we are as a society.
Or there's the possibility that he's completely lost it and the only one being trolled is me. But it's not like we haven't seen this happen before. A lot of people thought Joaquin Phoenix had lost his mind when he supposedly quit acting and became a rapper. Remember that bizarre Letterman interview? Turns out it was all performance art for the movie, I'm Still Here, which was written and produced by Phoenix and his brother-in-law Casey Affleck.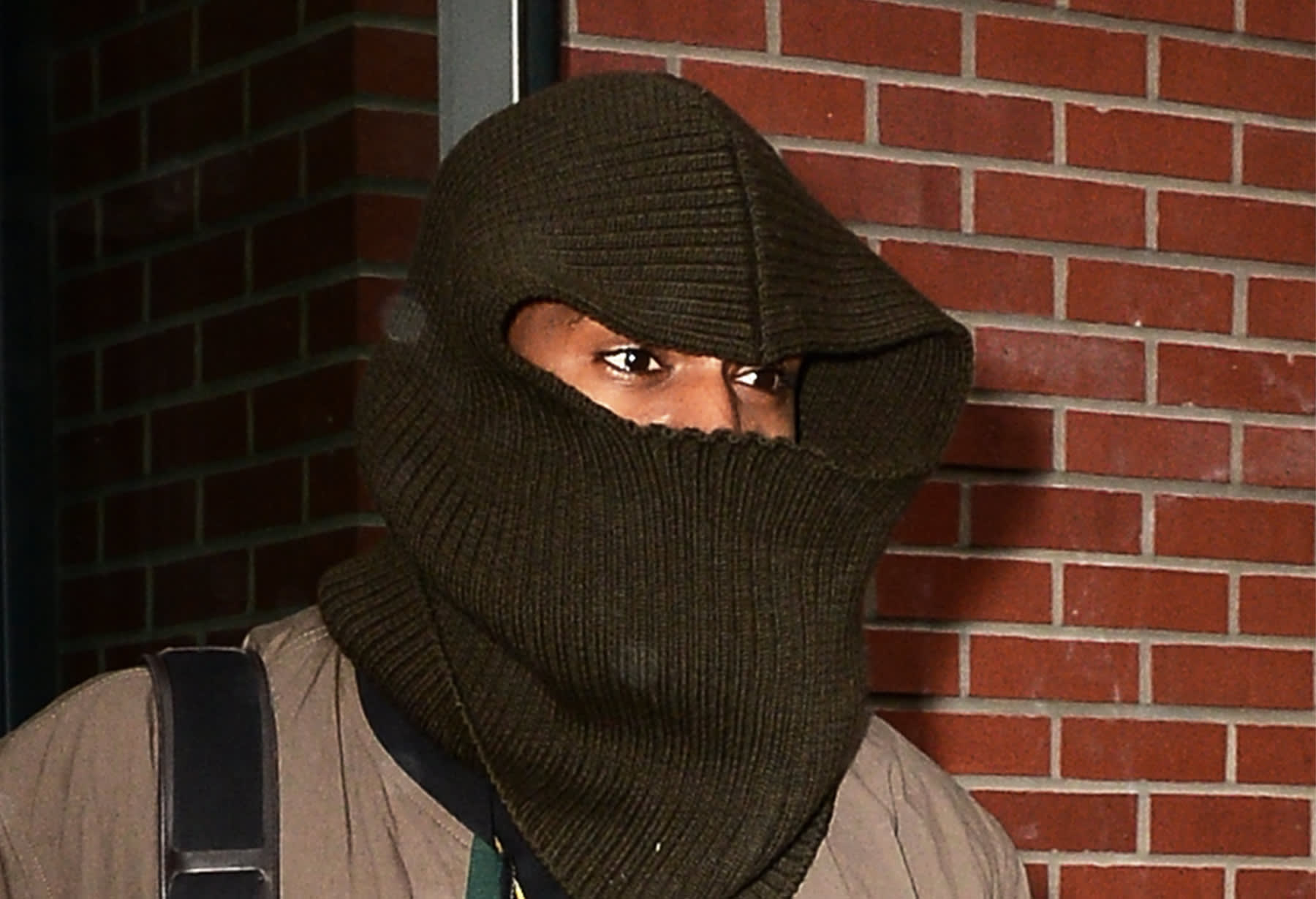 Kanye West wouldn't be the first musician to play a character. There might not be a better example than David Bowie. Bowie was notorious for constantly reinventing himself into new characters with completely different ideas and emotions: Ziggy Stardust, Major Tom, Aladdin Sane, etc. Most relevant to Kanye's current situation was The Thin White Duke. As Alex Johnson pointed out to me on Twitter, when Bowie embraced the character of The Thin White Duke, he became obsessed with fascism and the occult. This period was marked with incredibly offensive and bizarre behavior in public, including possibly pro-Hitler remarks and a Nazi salute.
Bowie described the character as "a very Aryan, fascist type…" Eventually, Bowie had to backtrack and explain the persona: "What I'm doing is theatre and only theatre. What you see on stage isn't sinister. It's pure clown. I'm using myself as a canvas and trying to paint the truth of our time on it." After finishing the album Station to Station as the persona of The Thin White Duke, Bowie moved out of the country to recover mentally and physically, and retired the character for good. Later in life, he said that period in which he played The Thin White Duke happened during "the darkest days of my life" and was the product of severe drug addiction. If Kanye is taking a similar approach, he wouldn't be the first musician to play a character and say extremely offensive things in the name of art. I would like to reiterate again that in no way is this a defense of Kanye, his words, or his actions. Same goes for Bowie.
After my original post on Twitter, I have seen a lot of people argue that even if this theory is true, it doesn't change the fact that his actions and words have consequences. I could not agree more. The people that are upset, hurt, and angry about the comments Kanye has put out have absolutely every right to feel that way.
In the Twitter era, Kanye doesn't have the same time to let things play out as Kaufman did. Even if he plans to reveal this as a piece of performance art in June, it might be too late. People have already been hurt by his comments and some damage has already been done.
Where and when does everything with Kanye and his performance end? I don't really know. I'm not sure if it ever does. Earlier, I hypothesized that perhaps Kanye's new album, or maybe even his collaboration with Kid Cudi, Kids See Ghosts, could be his prestige. Maybe it's the final part of his giant magic trick and he reveals himself and his truth to the world. I guess we'll find out in June.