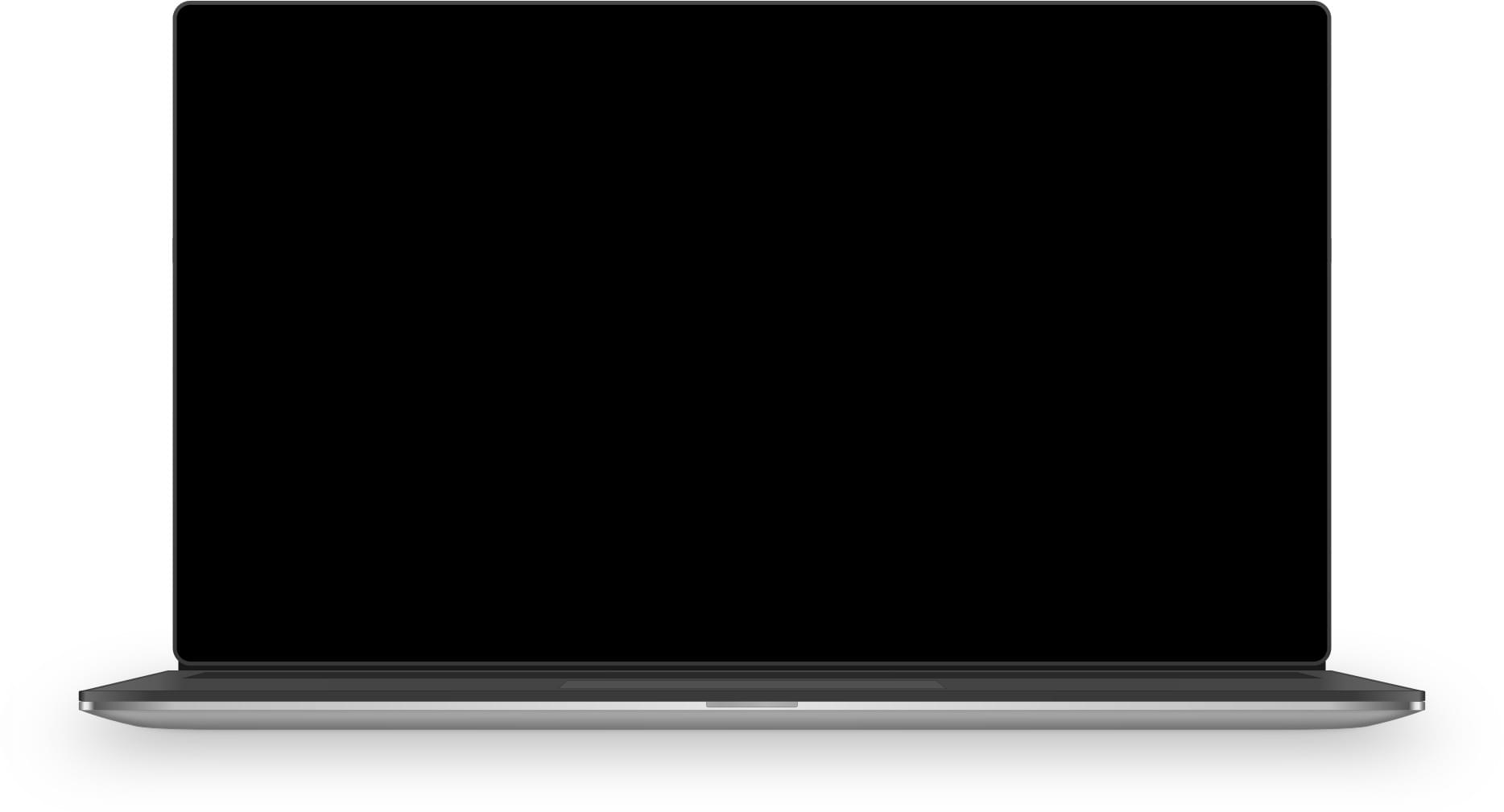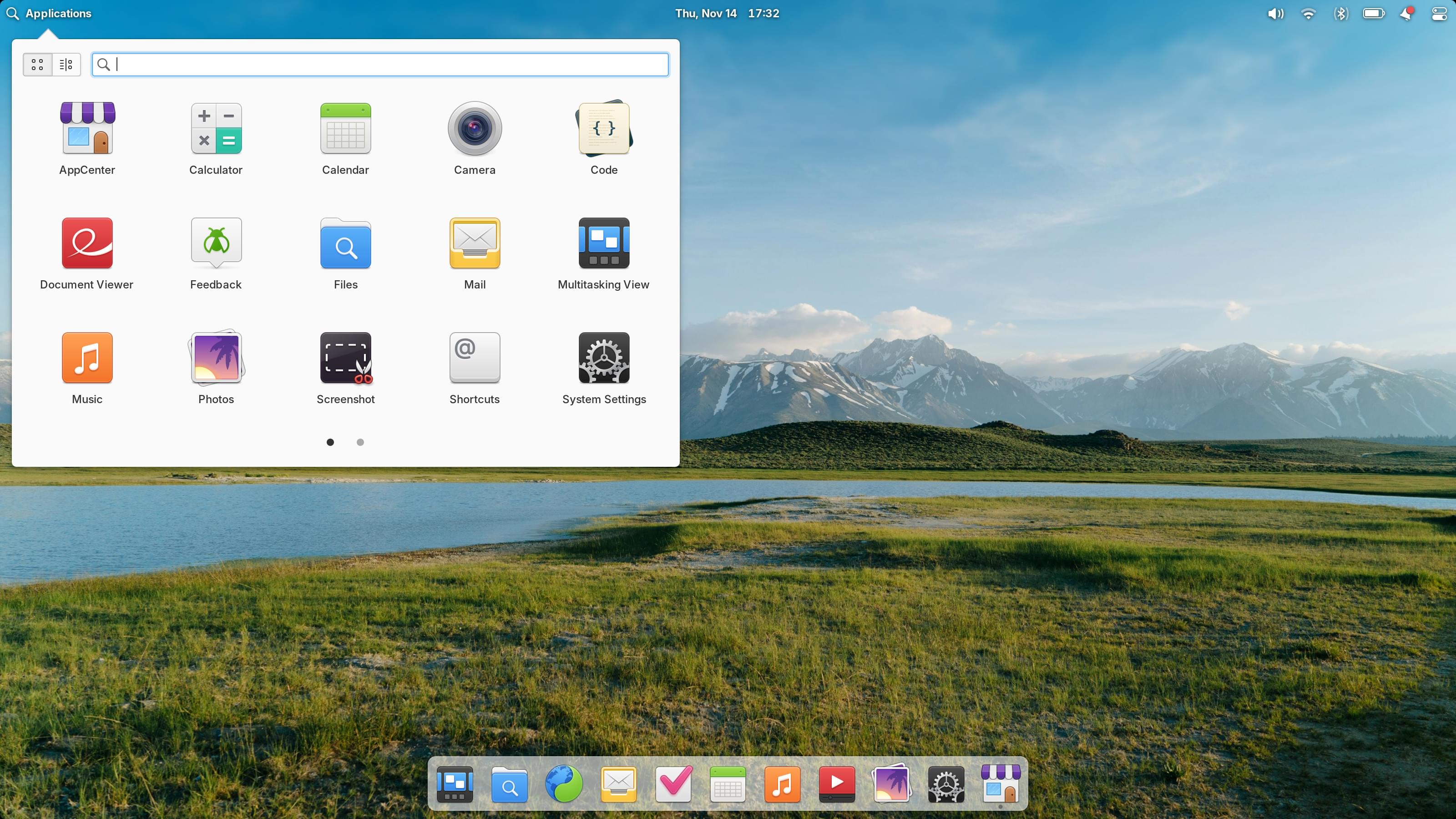 elementary OS 5.0 Juno | 1.48 GB (for PC or Mac)
Stop waiting around for your computer to load. elementary OS starts fast and stays fast. Apps are lightning quick to open and remember where you left off. Even better, elementary OS doesn't slow down with updates.
We respect the rights of our users. All of elementary OS is available for review, scrutiny, modification, and redistribution by anyone. Which improves security and privacy for everyone.
Learn More
We're built on GNU/Linux, one of the most secure systems in the world. It's the same software powering the U.S Department of Defense, the Bank of China, and more.
Security Notices
git clone https://github.com/elementary/website
Organize and listen to your music. Browse by album, use lightning-fast search, and build playlists of your favorites.
Surf the web with a fast & lightweight web browser. Epiphany lets you use modern websites and web apps while being lighter on battery life.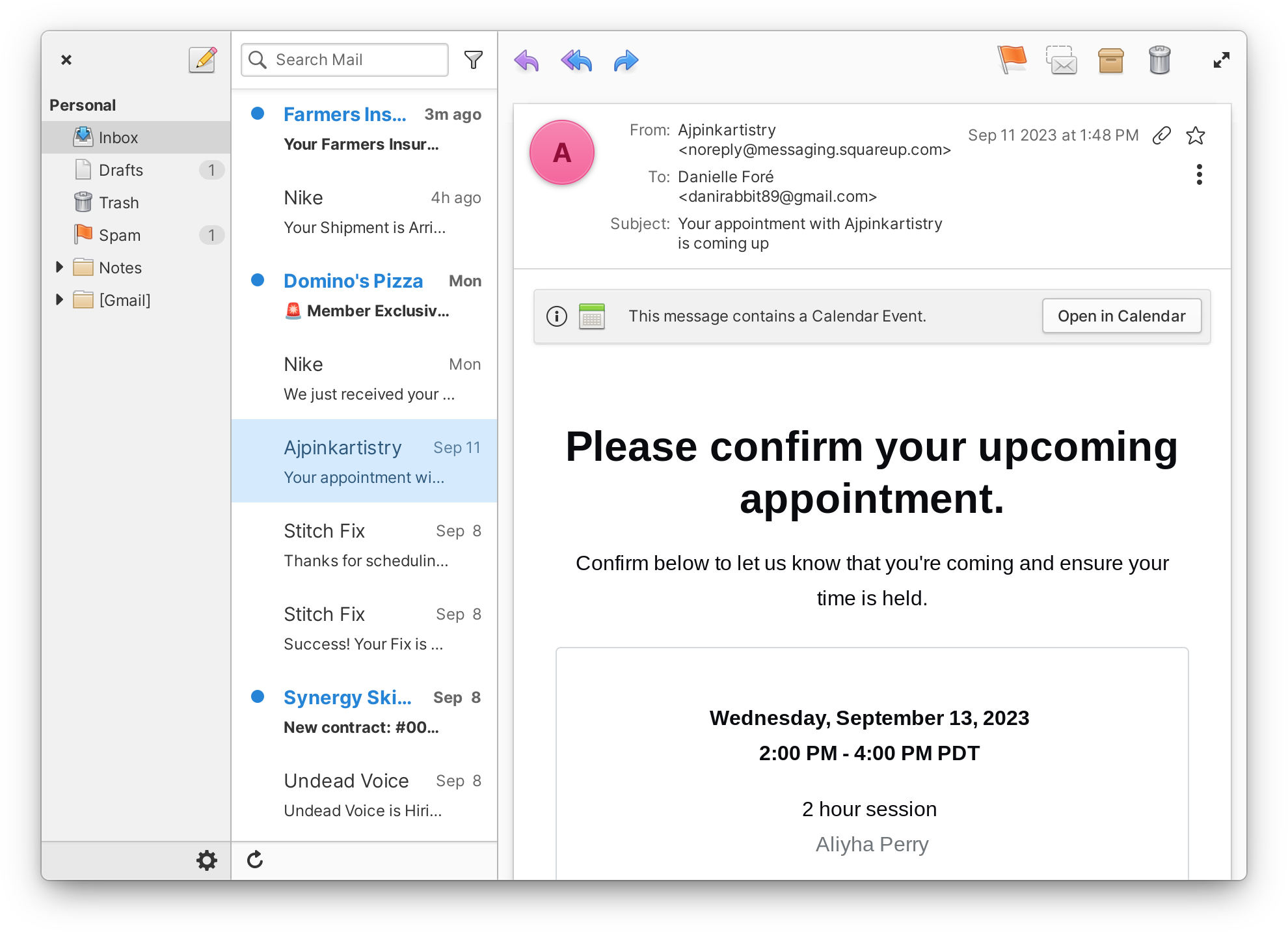 Manage multiple accounts quickly and effortlessly with conversation-based email, fast-as-you-type search, new email notifications, and more.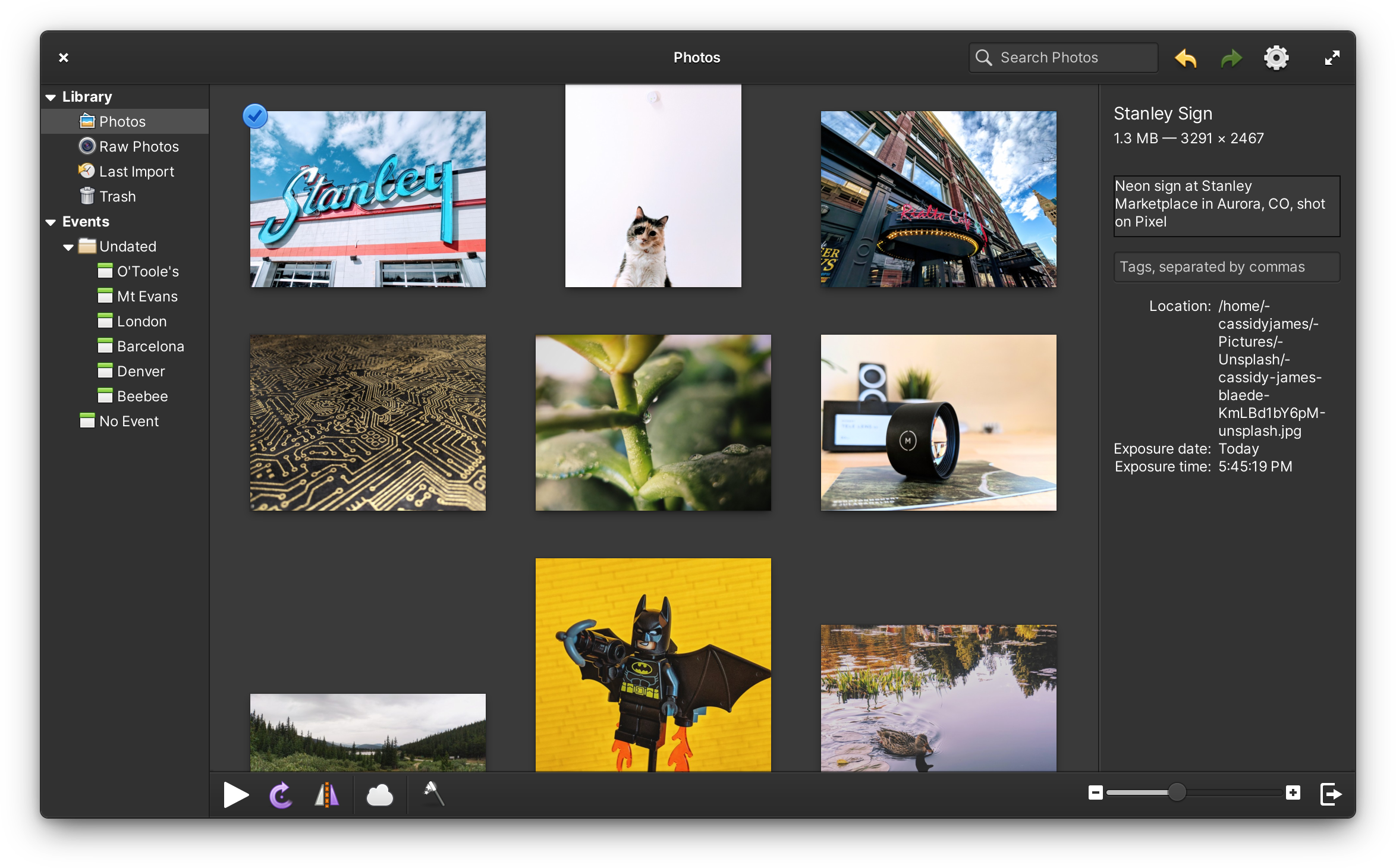 Import, organize, and edit photos. Make a slideshow. Share with Facebook or Flickr.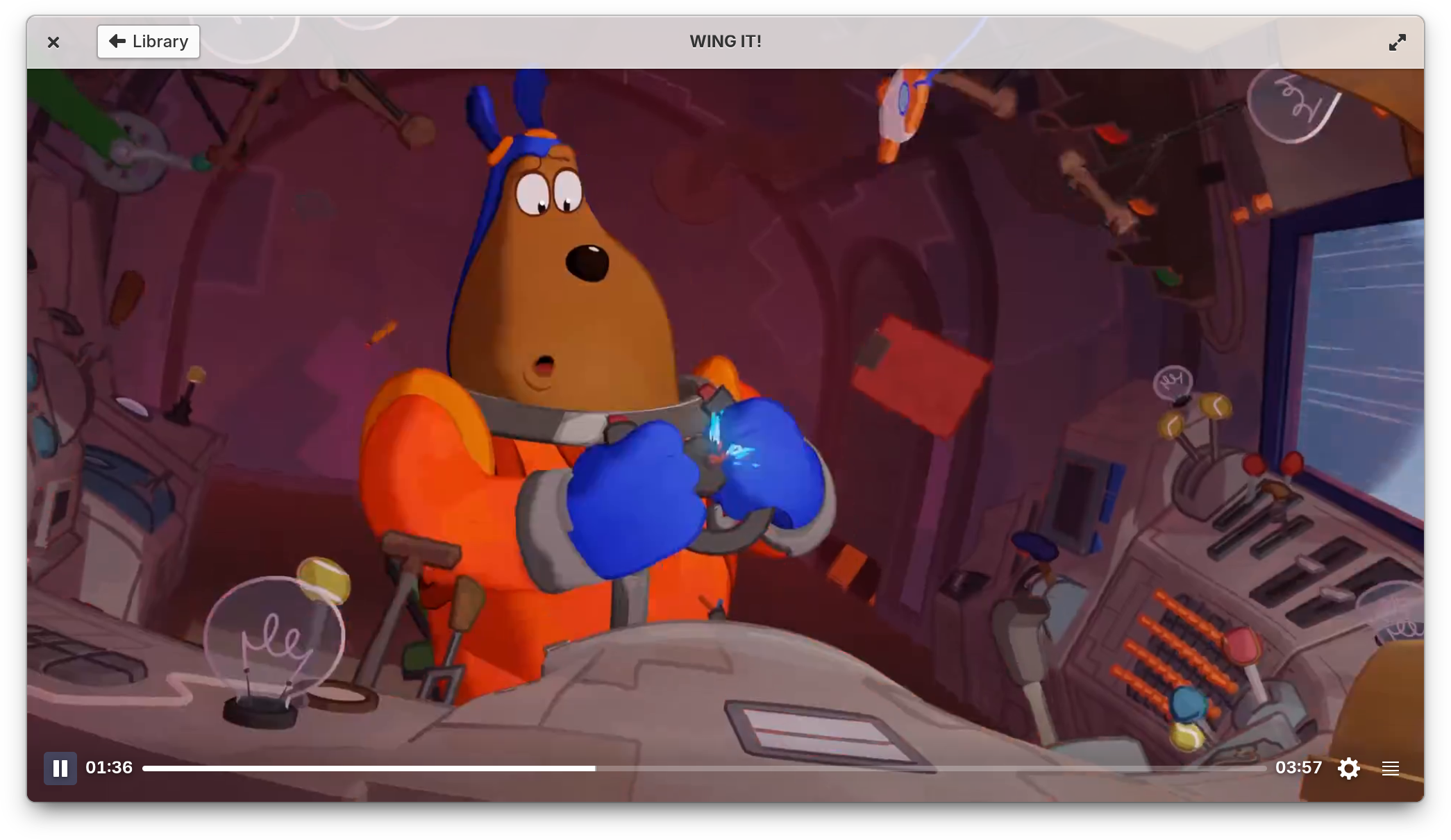 Smart and simple video viewing with a library, thumbnail previews on the seekbar, playlists, subtitle support, smart fullscreen, and the ability to resume what was last playing.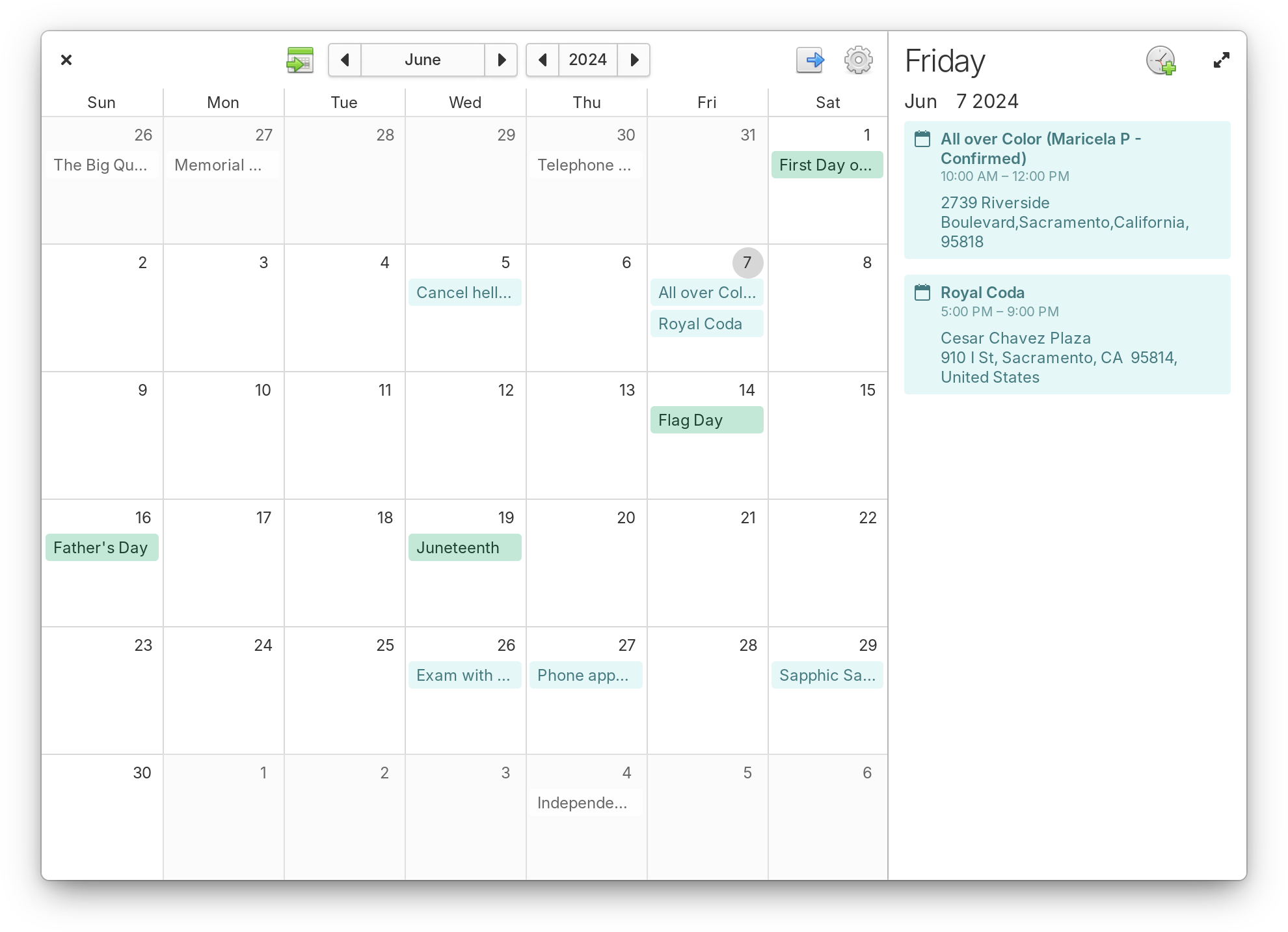 Easily view and create events. Sync with Online Accounts like Google.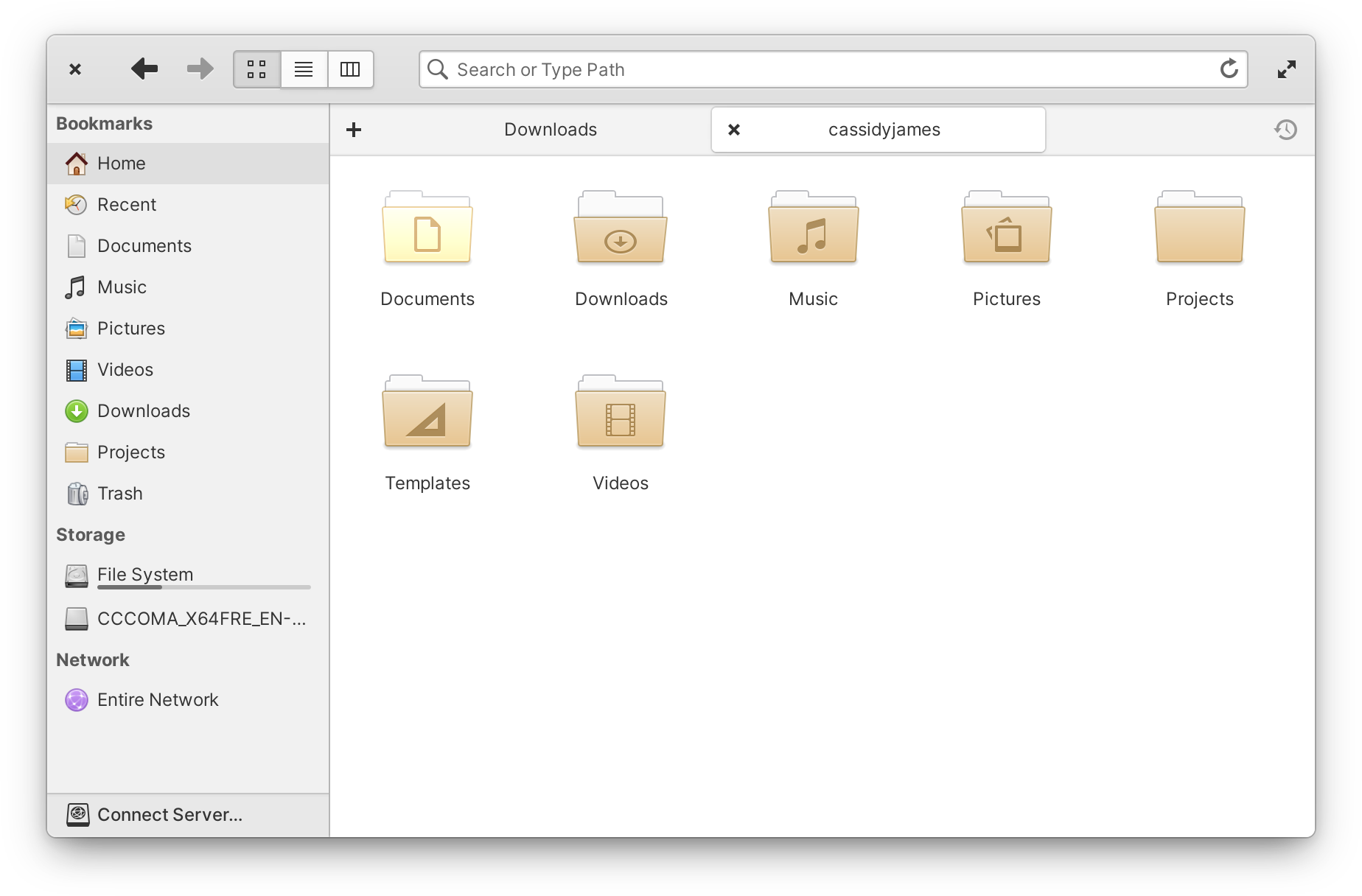 The smart pathbar makes it easy to browse with breadcrumbs, search, or path completion. Quickly navigate with the column view and enjoy browser-class tabs with smart features like tab history.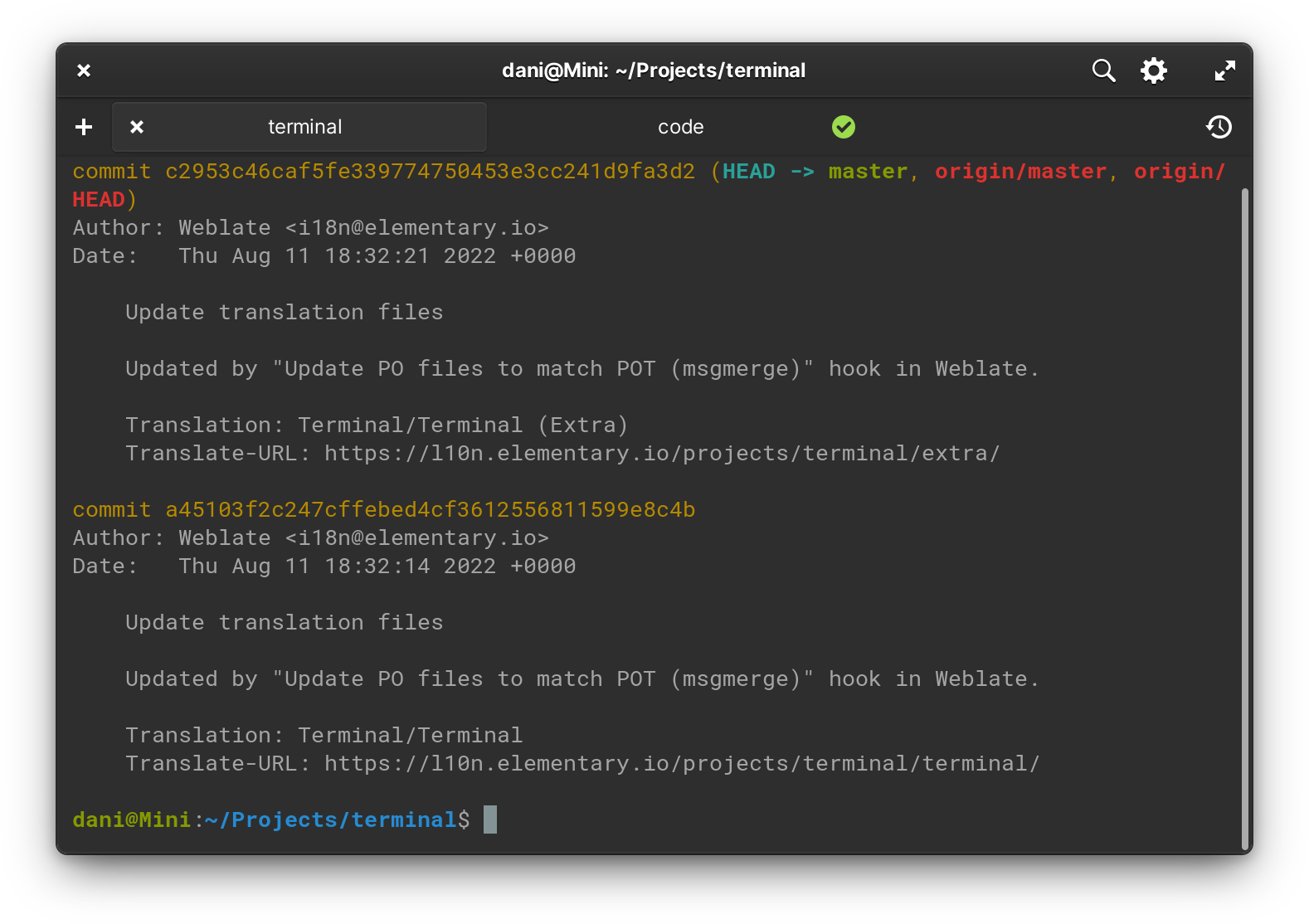 Switchable color schemes designed to prevent eye strain, browser-class tabs with history and smart naming, task-completion notifications, natural copy & paste, backlog search, paste protection, and more. Who says you can't teach an old app new tricks?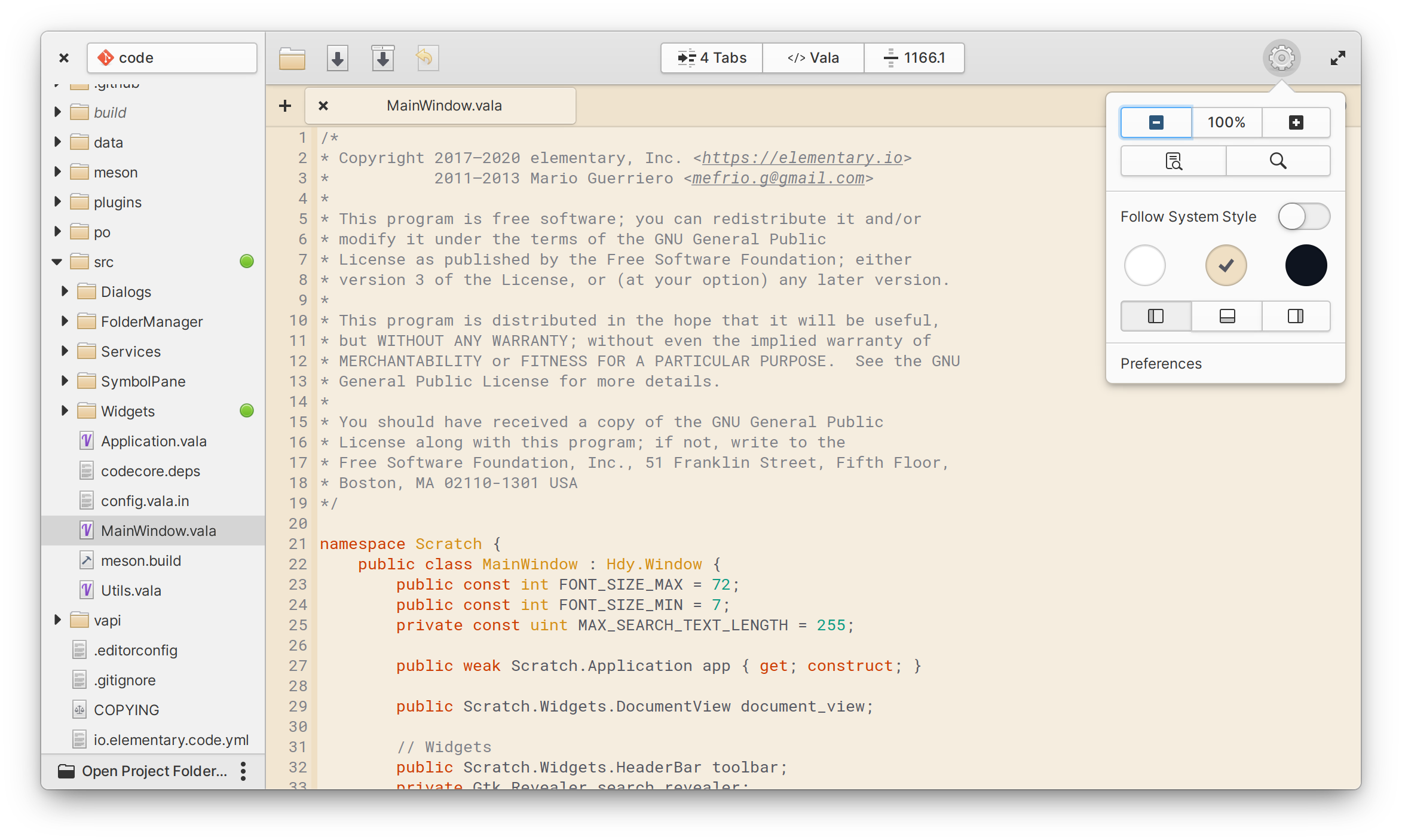 Tailor-made with autosaving, project folders, Git integration, multiple panes, smart whitespace, EditorConfig support, Mini Map, Vala symbols, and extensions like Terminal, Web Preview, and Vim Emulation. Code will be the last editor you'll ever need.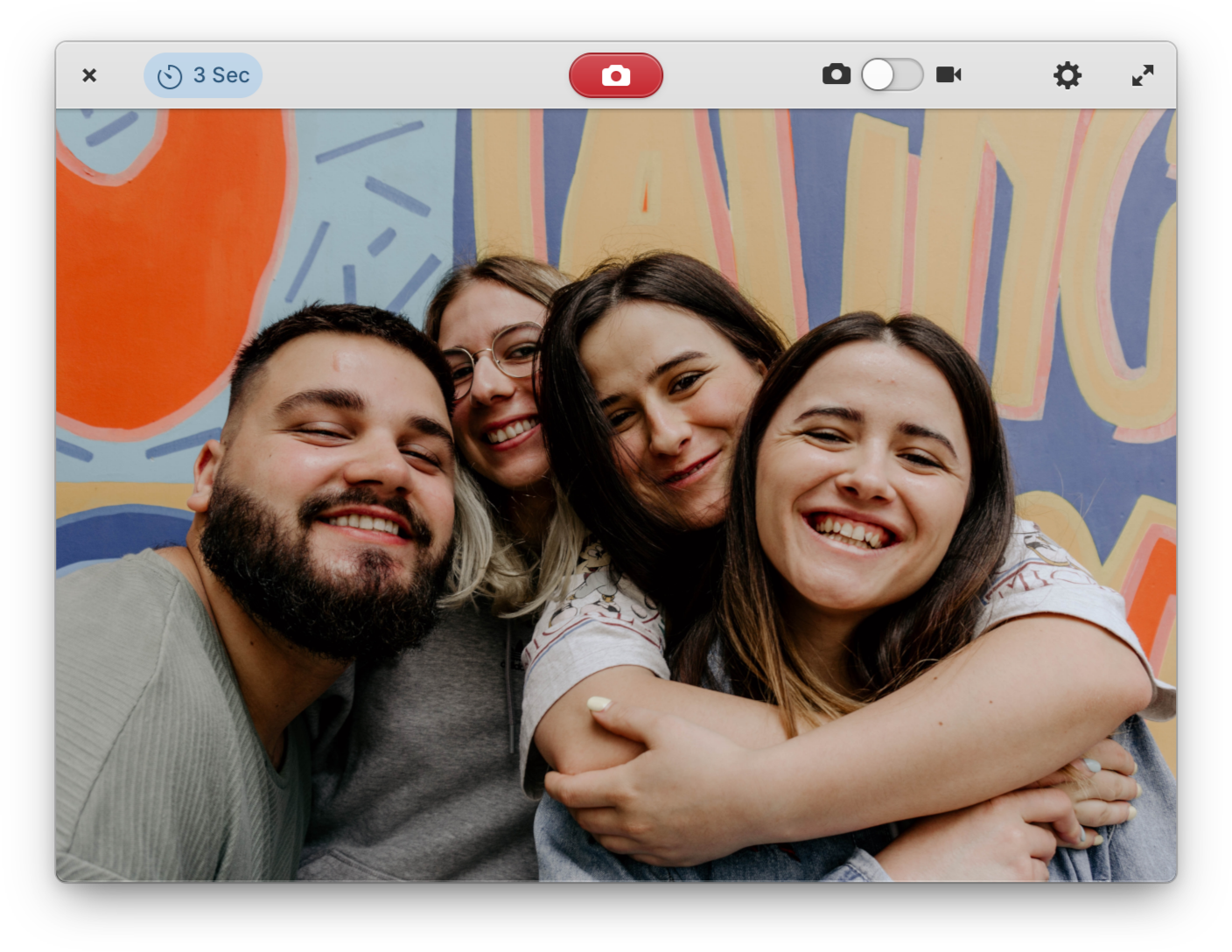 Easily snap pictures or video from your webcam.
Applications
Display all your apps in an alphabetized grid. Flick through and find the one you want.
Categories
View your apps automatically organized into categories. Perfect for large collections.
Search
Launch apps, open settings panes, run commands, and more from the lightning fast search view.
Set per-user time limits for weekdays, weekends, or both.
Internet Use
Manage allowed websites. Rules affect all apps for the user, even if they use a different web browser.
Manage Apps
Choose just which apps are safe for your child to access. Plus, optionally allow access with your password.
elementary OS is designed to be easy to understand and pick up as a new user. But that doesn't mean it's dumbed down; powerful, customizable keyboard shortcuts ensure you'll stay productive whether it's your first day or your thousandth.
elementary OS helps you keep tabs on what apps are up to. When an app is using your microphone, we display an indicator to let you know. When an app is using a lot of energy, we tell you in your power indicator.
When an app wants access to your location, it has to ask. We show you a prompt telling you which app, and how precise it's asking. And you can always revoke access later in System Settings → Security & Privacy.
elementary OS can automatically keep your temporary and trashed files tidied up. Not only does this keep your device's storage free, it can help ensure your private data doesn't come back to haunt you.
Download elementary OS
Purchase elementary OS