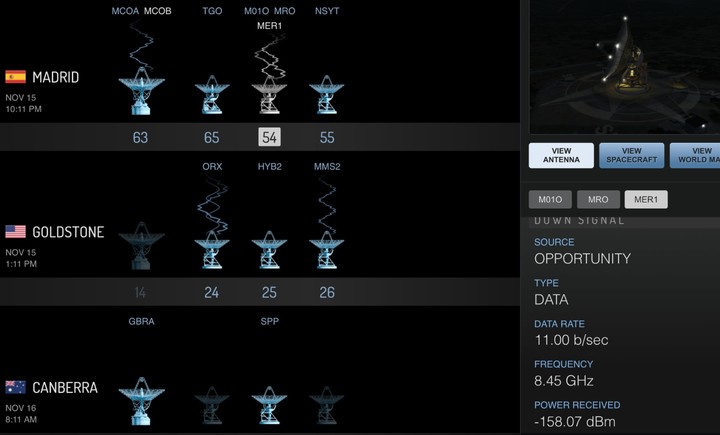 Screenshot of NASA's Deep Space Network Now website from Thursday afternoon. 
Opportunity, a NASA rover that has rolling across Mars since 2004, appears to have suddenly woken up from a five month slumber.
On Thursday afternoon, NASA's Deep Space Network registered a downlink connection from Opportunity, which appeared to be transmitting at 11 bytes per second. This is a painfully slow data connection, but it's being greeted with a cautious enthusiasm by planetary scientists and space heads who thought they'd never hear from the rover again.