Last year, Facebook CEO Mark Zuckerberg said making political advertising more transparent was one of the most important things the company would do after it was revealed Russians used the platform to attempt to manipulate the 2016 presidential election. But according to a small test run by VICE News, one of the new features Facebook rolled out this year is easily subject to manipulation.
In May, Facebook added a mandatory "Paid For" disclosure for every ad that relates to politics or what Facebook calls an "issue of national importance." The idea is to lift the veil on the kind of inflammatory ads placed by anonymous advertisers that plagued Facebook during the 2016 race.
But when VICE News placed ads on behalf of prominent political figures such as Vice President Mike Pence, and Democratic National Committee Chairman Tom Perez, Facebook quickly approved them. We also tried submitting an ad on behalf of "Islamic State," which was also approved by Facebook. We were able to get Facebook's approval for political ads that included these names within the Paid For disclosure.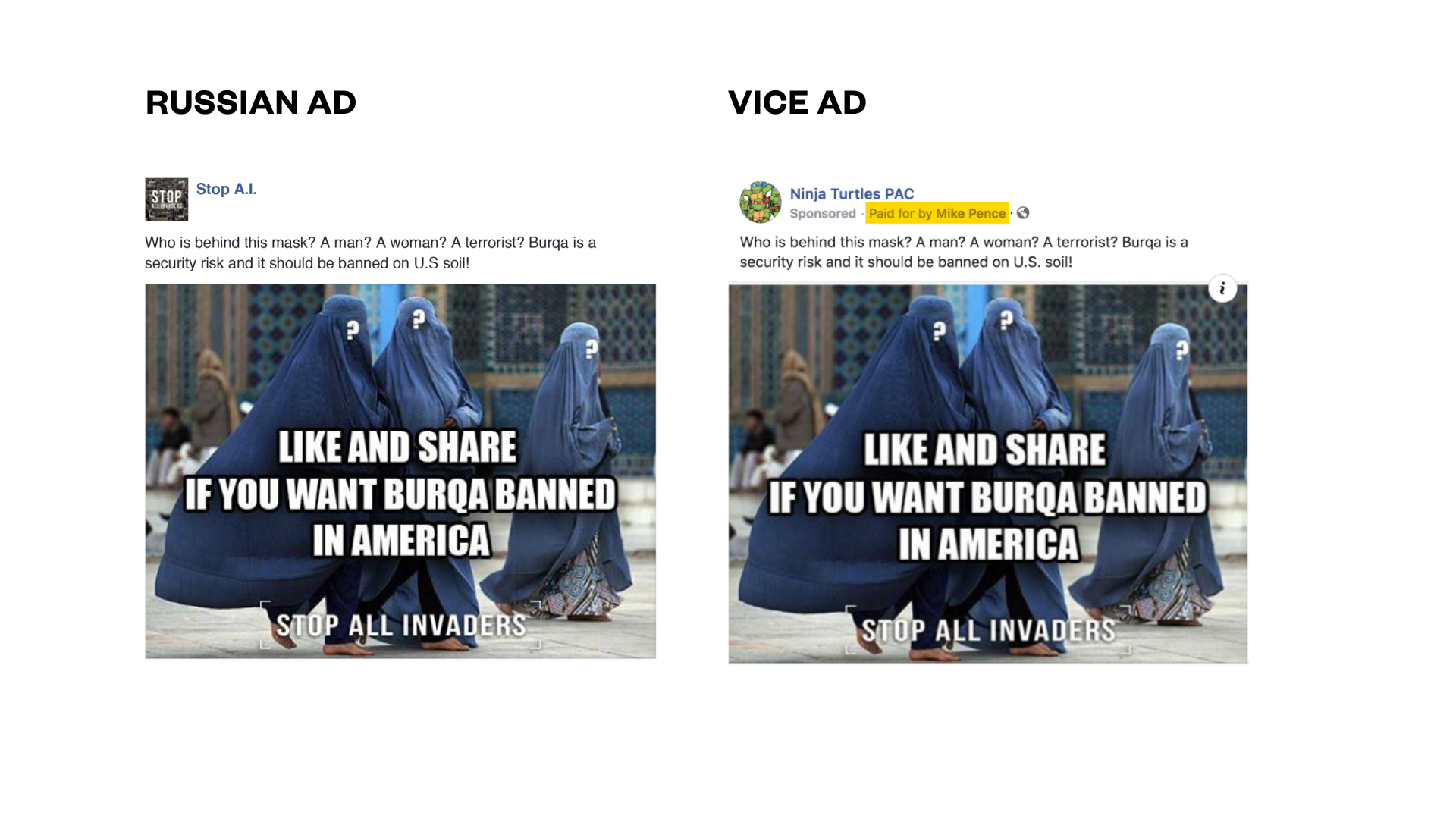 Using "Hillary Clinton" in the Paid For disclosure was denied by Facebook, but that didn't prevent us from continuing to place political ads under other false names and bogus PACs. Facebook didn't explain to VICE News why Hillary Clinton was denied.
To be able to submit political ads on Facebook, we were required to submit a valid ID and proof of residence. That means Facebook knew who was behind the ads internally, but externally, Facebook users would see was completely made up Paid For information.