While US television viewers await the return of the award-winning The Marvelous Mrs. Maisel, about a traditional woman's transformation into a stand-up comic in the male-dominated America of the 1950s, a Chinese drama set in a similarly patriarchal context has triggered controversy over its portrayal of traditional female virtues.
Mother's Life, about a Chinese woman's quest to be reunited with her children in the early 20th century, proved popular among middle-aged and elderly viewers, but younger people have questioned its "twisted values".
Critics complained the 76-episode series, written and directed by veteran director Guo Jingyu, was paying tribute to traditional conceptions – highlighting, for instance, the heroine's unconditional obedience to her husband and in-laws and her obsession with having a son.
The drama, released last month on major television channels, including Beijing Satellite, chronicles the life of Liu Yingniang, played by Yue Lina, who survives an attempt to sacrifice her to a river god and unexpectedly marries into a wealthy and influential family.
Plagued by a series of setbacks, such as receiving the cold shoulder from the family after giving birth to three girls and marrying an opium addict after her husband is murdered by a jealous rival, she becomes separated from her children.
On Douban, China's leading film and television review platform, the drama received a measly rating of 2.7 out of 10 from over 16,000 users.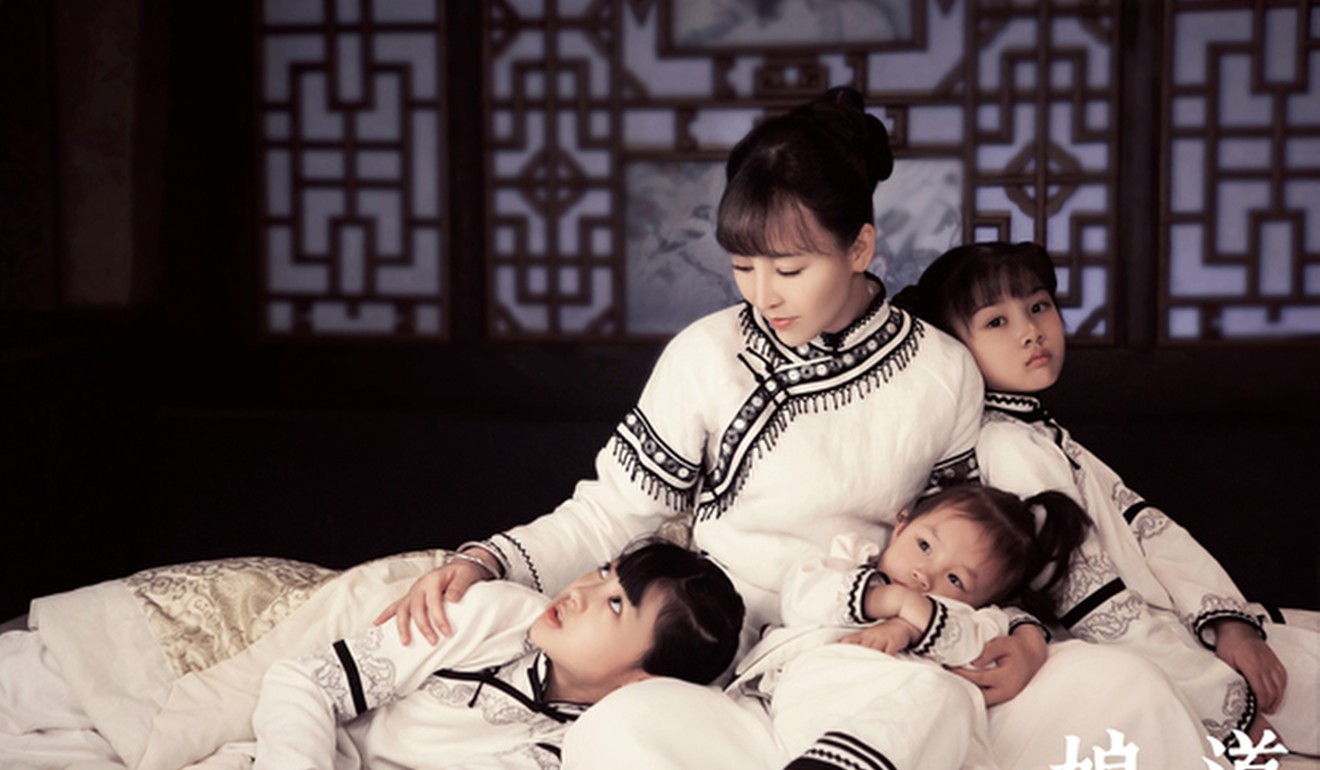 Among the most criticised lines are the heroine's answer to a midwife when, in the midst of a difficult birth, she is asked whether she wants to save her own life or her baby's. "Save my son's! What does my humble life count?" she cries. "I'm determined to give Jizong a son!"
When one of her daughters is bullied and her husband wants to defend her, Liu Yingniang replies that the incident is the daughter's fault.
When the husband retorts: "She's such a little girl. What mistake could she make?", his wife replies: "Blame me, please. I'm not able to give you a son."
Hou Hongbin, a Guangzhou-based feminist writer, said it was "pathetic" that Chinese creative minds came up with Mother's Life, which "praises the maternal love and obedience of a woman who is obsessed with having a son", whereas Americans – drawing on a similar social environment – have produced dramas such as The Marvelous Mrs Maisel and The Handmaid's Tale, a dystopian look at a group of women in a totalitarian state fighting for individuality and independence.
"Time and time again, Yingniang escaped bad luck and survived, and then she found somewhere else to kneel down," Hou said of the central character in Mother's Life.
"Numerous times she had the chance for a new life, but she didn't want it. The female sense of inferiority made her think she hadn't knelt down enough."
Despite the scorn being heaped on the show online, the drama actually enjoys good audience ratings and is the most watched TV drama this month, according to audience measurement data provider kuyun.com.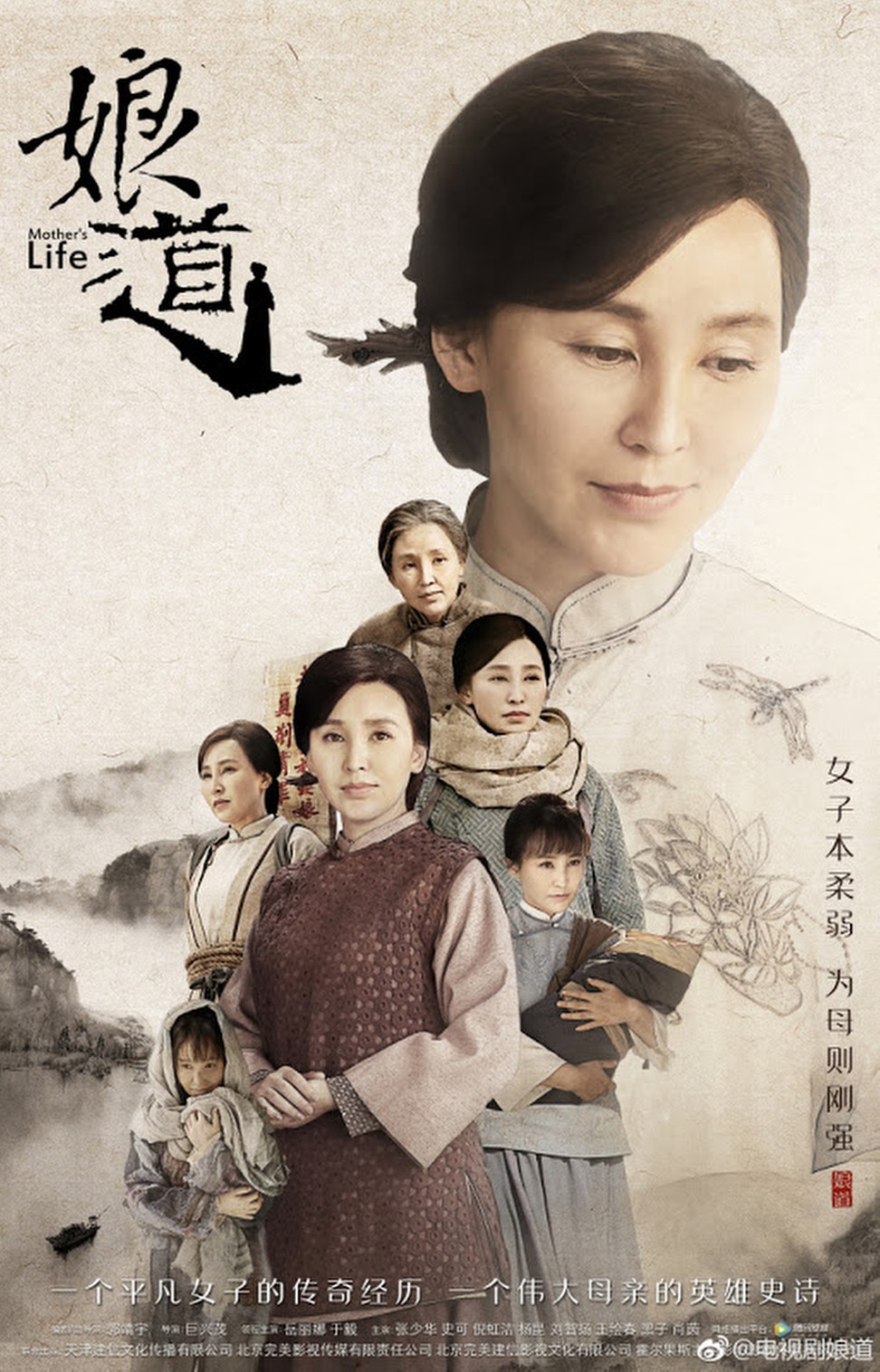 Lu Peng, a researcher from the Shanghai Academy of Social Sciences, said it appeals to the tastes and values of over-45s, who are the main viewers of television.
"On the other hand, the low grades on film review platforms were made mainly by [a] young audience," he said. "This contrast perfectly shows the different gender perceptions of two different generations."
Guo, the director, dismissed the criticism over the values the drama presents.
"Some say my production is feudal dross. I deny that… Some say I value the male child and despise the female. I can't stand that, either… This work of mine is just reflecting views that really existed during a certain historical period," he told the Liuzhou Evening News.
The drama's Chinese name, Niangdao, expresses the idea that a mother asks for absolutely no reward from her children, Guo said. It is this type of motherhood the director wanted to praise.
But the official leader of China's women's movement rejected Guo's explanation, saying the show contains only support for feudal thoughts and no criticism.
The China Women's News, the mouthpiece of the All-China Women's Federation, said in a commentary on Tuesday: "The playwright and director [of Mother's Life] makes the ignorance and staleness of such a person who strictly obeys 'the morality of being a mother' a virtue and greatness.
"Therefore, she won the affections of many people in the drama. Men admired her, and one even murdered her husband because of his love for her.
"Is there criticism at all?" the commentary asked. "It's apparently describing rotten things as fresh petals."