Graham Greene famously observed that there is a splinter of ice in the heart of every writer, and certainly this is true of that generation of middle-class male novelists born in the decade before 1914. These were the men who, as one of them, John Heygate, remarked, were "too young to enter the war, too old to inherit the peace." What they had in common was a deep-seated strain of melancholy verging on, and frequently lapsing into, a curiously unemphatic, almost whimsical form of despair. Heygate, a minor novelist and man-about-other people's wives, killed himself in the 1970s, leaving instructions for his friends to have a lavish, celebratory meal after his funeral. Their outlook upon the world may have been bleak, but they did have style, those chaps.

Anthony Powell, the subject of Hilary Spurling's elegant, affectionate biography Dancing to the Music of Time, was afflicted by recurring and utterly debilitating bouts of depression, one of the worst of which followed the discovery, after the event, of his wife's adultery sometime in the 1940s. Nicholas Jenkins, the affectless narrator of Powell's most famous work, the multivolume novel sequence A Dance to the Music of Time, published between 1951 and 1975, shares many of his creator's own traits. He springs to something most closely resembling life on those occasions when he recalls an early love who betrayed him, and the torments of jealousy that he, like Powell, suffered because of her unfaithfulness: "I felt as if someone had suddenly kicked my legs from under me, so that I had landed on the other side of the room…with all the breath knocked out of me." This is spoken, we feel, in a tone very close to Powell's own.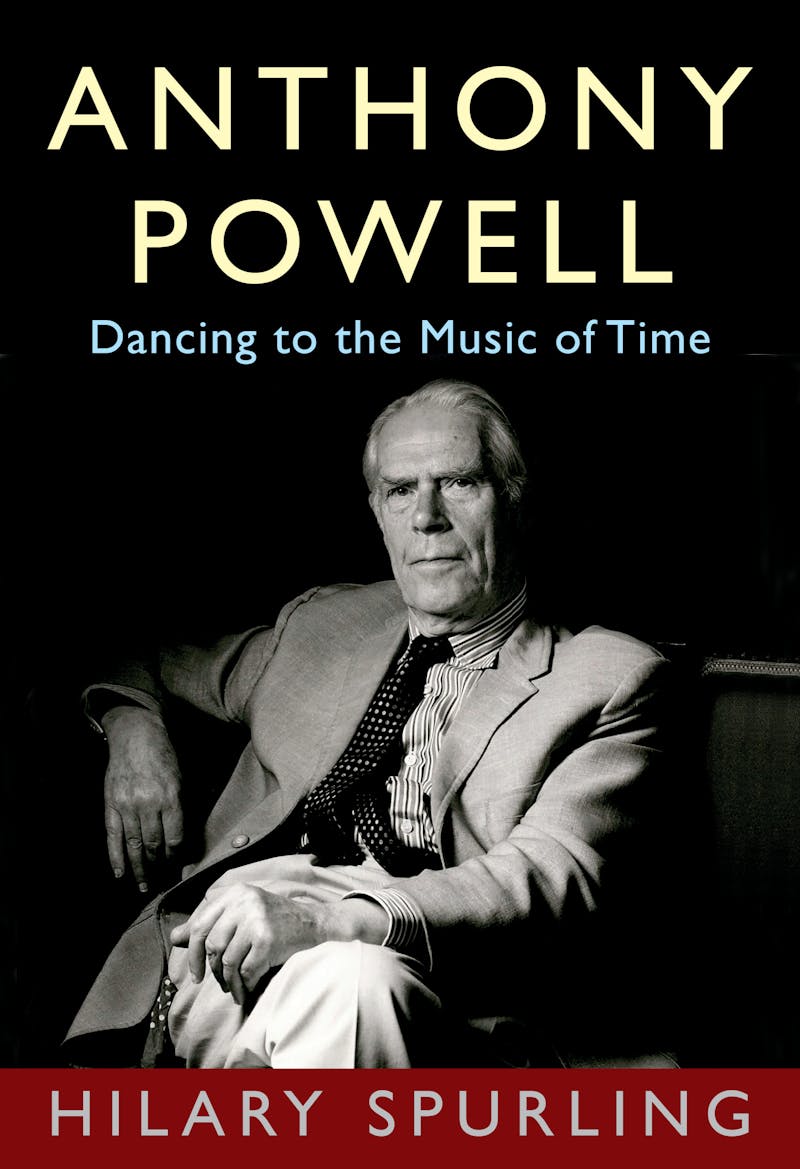 A Dance, as internal evidence suggests, and as Spurling frequently confirms, is Powell's largely autobiographical account of the period just before what used to be called the Great War, through World War II, and into the 1970s. Or perhaps it would be more accurate to say that it is a fictionalized group portrait of certain people living in those times, since Jenkins, the narrator, figures as a version of Woody Allen's character Zelig. He is a mostly passive participant in all the major events of the elaborately detailed plot, as he encounters dodgy aristocrats, artists manqués—in Jenkins's world no one is ever quite first rate, and quite a few are hapless failures— aspiring politicians and expiring relatives, femmes fatales, money men and wastrels, peace-loving soldiers and warlike civilians: a latter-day Vanity Fair, in other words. Towering over all, in all his egregious awfulness, is the horribly memorable Kenneth Widmerpool, whose self-promoting machinations are among the forces that drive the novel sequence.

Powell himself, according to his biographer, considered the central theme of the sequence to be "human beings behaving." Although it is hard to think what characters, like real people, might do other than "behave," the most appealing quality of A Dance is the almost hallucinatory sense it conveys of real people performing real actions in a wholly realistic world. Powell had, as Spurling has him say of Shakespeare, "an extraordinary grasp of what other people were like." As a novelist, he had an unusual ability to portray large gatherings of people, and he made the phenomenon of "the party" one of his specialties. His women are particularly convincing, while his best male characters are the louche and slightly disreputable ones. He is not as acute as Evelyn Waugh, the writer to whom he is most often compared, and is certainly not his equal as a stylist, but Powell is a far more disinterested writer than Waugh, and lets his characters reveal themselves in a wholly natural way that Waugh would not have been capable of. Waugh's fiction always bears the artist's stamp, whereas Powell's work appears self-generated.