During the hearing of medical evidence the last three days, the British government has been caught twice directly telling important lies about events in Belmarsh prison, each lie proven by documentary evidence. The common factor has been the medical records kept by Dr Daly, head of the jail's medical services. There has also been, to put it at its very lightest, one apparent misrepresentation by Dr Daly. Personally, I am wary of the kind of person who impresses Ross Kemp.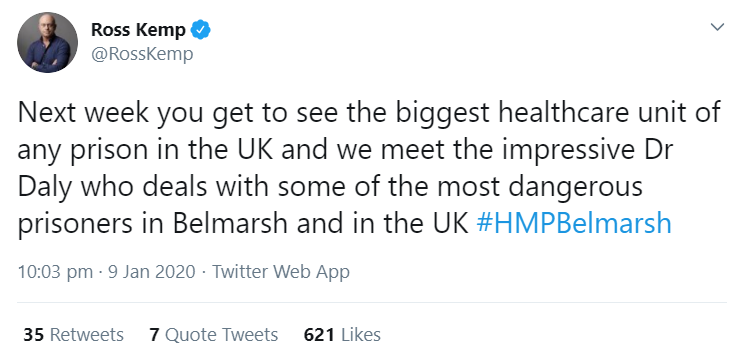 Here is a still of Dr Daly from Ross Kemp's documentary on Belmarsh prison.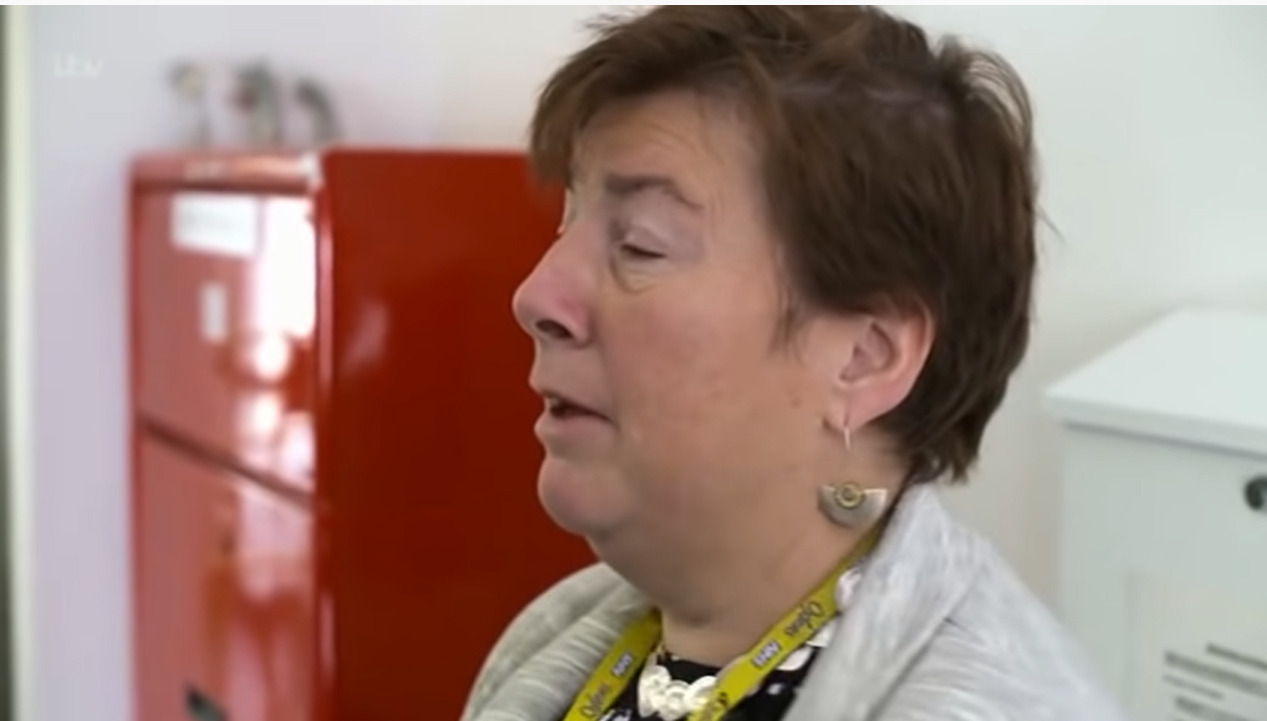 This is Mr Kemp's description of the medical wing at Belmarsh: "Security is on another level here with six times more staff per inmate than the rest of the jail."
While in the medical wing or "healthcare", Julian Assange was in effect in solitary confinement, and three psychiatrists and a physician with extensive experience of treating trauma have all testified in court that Assange's mental and physical condition deteriorated while he was in "healthcare" for several months. They also said he improved after he left "healthcare". That says something profound about the "healthcare" being provided. The same doctors testified that Assange has a poor relationship with Dr Daly and will not confide his symptoms or feelings to her, and this has also been asserted by defence council.
That is all essential background to the lies. Now let me come to the lies. Unfortunately to do so I must reveal details of Julian's medical condition which I had withheld, but I think the situation is so serious I must now do that.
I did not report that Professor Michael Kopelman gave evidence that, among other preparations for suicide, Julian Assange had hidden a razor blade in his folded underwear, but this had been discovered in a search of his cell. As I did report, Kopelman was subjected to an extremely aggressive cross-examination by James Lewis, which in the morning had focused on the notion that Julian Assange's mental illness was simply malingering, and that Kopelman had failed to detect this. The razor blade was a key factor in Lewis's browbeating of Kopelman, and he attacked him on it again and again and again.
Lewis stated that Kopelman "relied on" the razor blade story for his diagnosis. He then proceeded to portray it as a fantasy concocted by Assange to support his malingering. Lewis asked Kopelman repeatedly why, if the story were true, it was not in Dr Daly's clinical notes? Surely if a prisoner, known to be depressive, had a razor blade found in his cell, it would be in the prison medical records? Why had Prof Kopelman failed to note in his report that there was no evidence for the razor blade in Dr Daly's medical records? Was he hiding that information? Was it not very strange that this incident would not be in the medical notes?
In an attempt to humiliate Kopelman, Lewis said "You say you do not rely on the razor blade for your diagnosis. But you do rely on it. Let us then look at your report. You rely on the razor blade at paragraph 8. You mention it again at paragraph 11a. Then 11c. Then paragraph 14, paragraph 16, 17b, 18a. Then we come to the next section and the razor blade is there at paragraph 27 and 28. Then again in the summary it is at paragraphs 36 and again at paragraph 38. So tell me Professor, how can you say that you do not rely on the razor blade?"
[I do not give the actual paragraph numbers; these are illustrative].