The Roguelike Celebration is happening on Saturday and Sunday October 6th and 7th, 2018 at the GitHub office in San Francisco.
Buy a ticket! View schedule Watch the stream!
The Roguelike Celebration is a community-generated weekend of talks, games, and conversations about roguelikes and related topics, including procedural generation and game design. It's for fans, players, developers, scholars, and everyone else, including people new to this type of game!
If you or your company would like to sponsor this event, please send us a message at contact@roguelike.club (see sponsorship levels).
2018 Speakers
This year's speakers include:
We have more speakers and other exciting activites to announce, so keep checking this page for updates!
A few photos from 2017: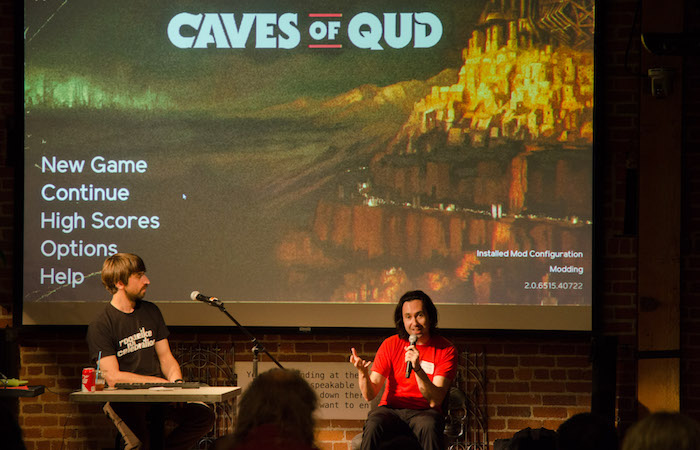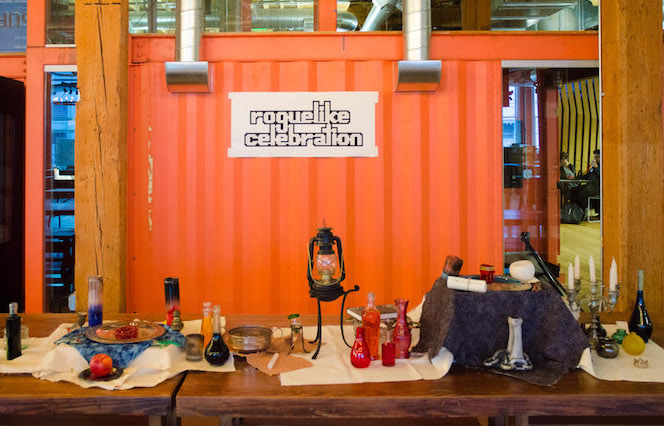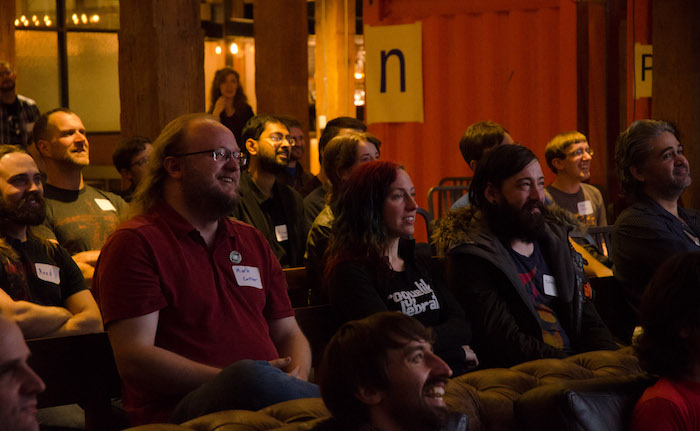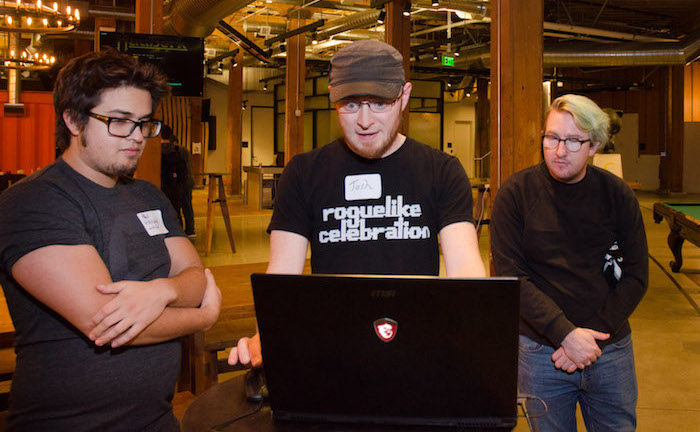 Sign up for occasional email updates about upcoming Roguelike Celebration events.
Roguelike games have been part of gaming culture for over 30 years! They have a deep and special place in our hearts. There are so many fans across age groups and around the world that there should be a place for all of them to get together and celebrate these unique games.
We were inspired to do this by the International Roguelike Development Conference — and instead of a focus on development, this was for all of us — the players!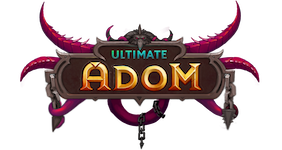 ADOM is supporting Roguelike Celebration 2018, including sponsoring our arcade party. GitHub donated use of their office event space for Roguelike Celebration 2017 and 2018, including sponsoring food and recording video and audio for the talks.


Eventbrite donated use of their office event space for Roguelike Celebration 2016.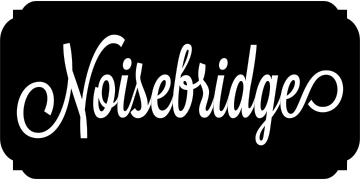 Noisebridge is a hackerspace for technical-creative projects, doocratically run by its members. It is a non-profit educational institution intended for public benefit. We're grateful they serve as our fiscal sponsor.
Roguelike Celebration is a friendly and respectful celebration that welcomes players of all levels of experience (including no experience) and of all ages (people with kids welcome).
We have a code of conduct for all participants, since we're dedicated to a harassment-free conference experience for everyone. Our code of conduct.
We also recommend Recurse Center style social rules.