Xiaomi has joined fellow Chinese giant in mocking Apple over its latest iPhone models that were announced on Wednesday. The company dubbed "the Apple of China" takes on Apple in a subtle way, by mimicking the iterations of the new iPhone models in the naming of three different product bundles. The product bundles are named XR suite, XS suite and XS Max set and are priced exactly as the starting prices of the three new iPhone models in China.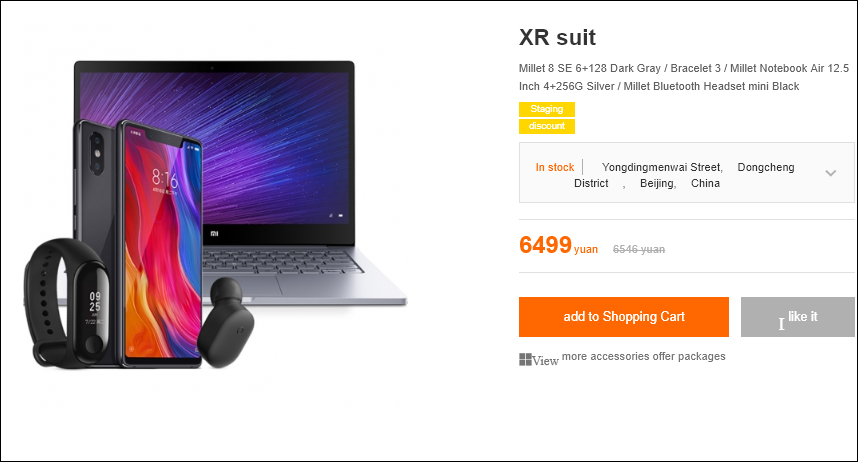 The listing takes a direct swipe at the pricing of the three iPhone models; the iPhone XR, XS and XS Max. Apple released the pricing of the three models in China yesterday and they are not cheap! Apple products are extremely popular in China and are priced too high for many Chinese. We vividly recall the sad and unfortunate incident that occurred in 2012 when a 17-year-old boy from Anhui, one of China's poorest provinces, sold his kidney for 22,000 yuan (£2,200) and used the money to buy an iPhone and iPad. As at then, the iPhone price started at 3,988 yuan (£400), and iPads began at 2,988 yuan (£300). The pricing of Apple products continued to skyrocket unabated. On a lighter side, Xiaomi is perhaps trying to prevent such alarming cases of teens selling off their kidneys to get an iPhone. And it is doing that by slapping us with some attractive and cool Mi gadgets we can get at the price of just one iPhone. As surreal as that sounds, it isn't true. The Chinese company never made mention of that but this is just a marketing strategy to take on the competition. Apple iPhone sales plummetted in China in recent times as a result of the rise of rival brands like Xiaomi, OPPO, Vivo and others.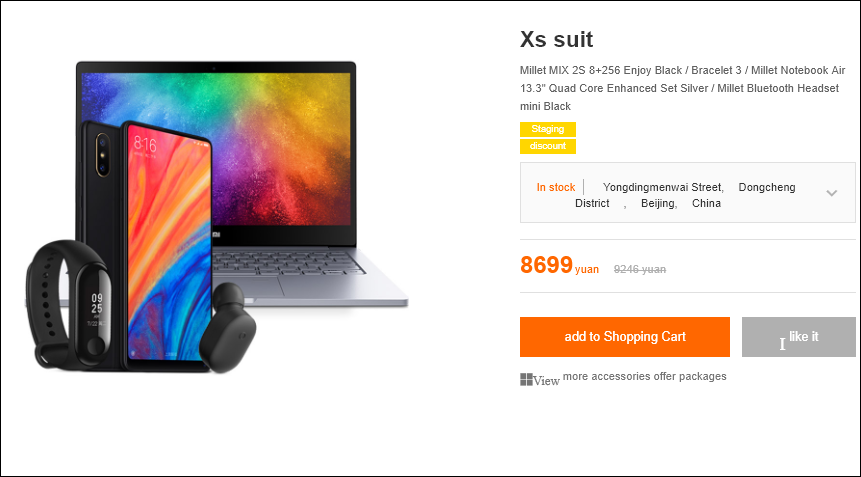 The XR suite as you can guess mimics the iPhone XR which interestingly is the base model but starts at 6499 yuan ($947) in China. For this amount, Xiaomi offers buyers the Xiaomi Mi 8 SE (6+128GB) Grey, Mi Band 3, Mi Notebook Air 12.5 Inch 4+256G Silver and the Mi Bluetooth Headset Mini (Black). Pricing for the high-end iPhone XS begins at 8699 Yuan ($1268) in China and Xiaomi mirrors that with the XS Suite which offers buyers the flagship Mi MIX 2S (8GB+256GB) Black, Mi Band 3, Mi Notebook Air 13.3″ (Silver) and the Mi Bluetooth Headset Mini (Black).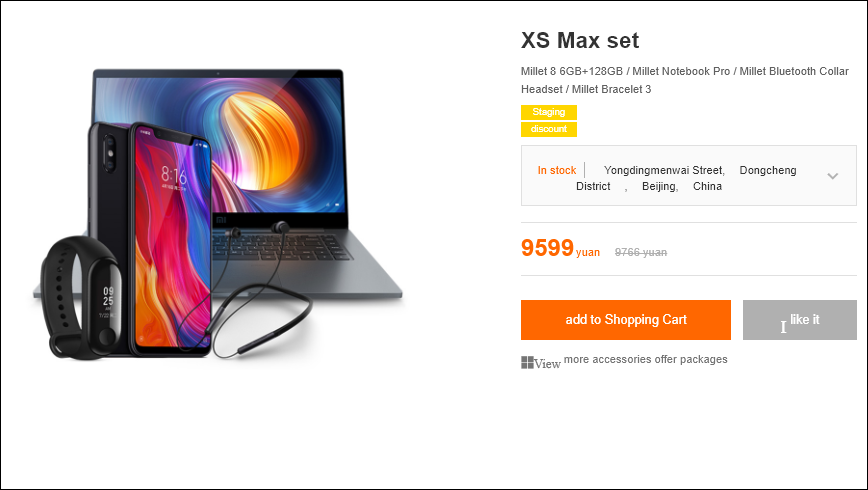 Read More: Huawei claims New iPhones bring nothing new
Thirdly, the top-most iPhone XS Max with a giant display begins at a whopping 9599 yuan ($1398). For that amount, Xiaomi says we can get the XS Max bundle comprising the Mi 8 (6GB+128GB), Mi Notebook Pro, Mi Bluetooth Collar Headset and Mi Band 3 on Mi.com. Sadly, this is only applicable in China as all the products in the bundles will cost more than what is being offered on Xiaomi's website. It would be interesting, though, to see such bundles being offered in India, Spain and other regions where XIaomi has its physical presence.