Around $40 million worth of eth has been liquidated in the past month with nearly 100,000 eth sold by projects that raised funds through an Initial Coin Offering (ICO).
Data by Santiment, which tracks a number of ICOs, shows a project called Atonomi sold 12,000 eth, 9,000 of it on July 26th.
The second biggest sale was by AppCoins, an app store protocol which sold 8,400 eth on or around August 9th.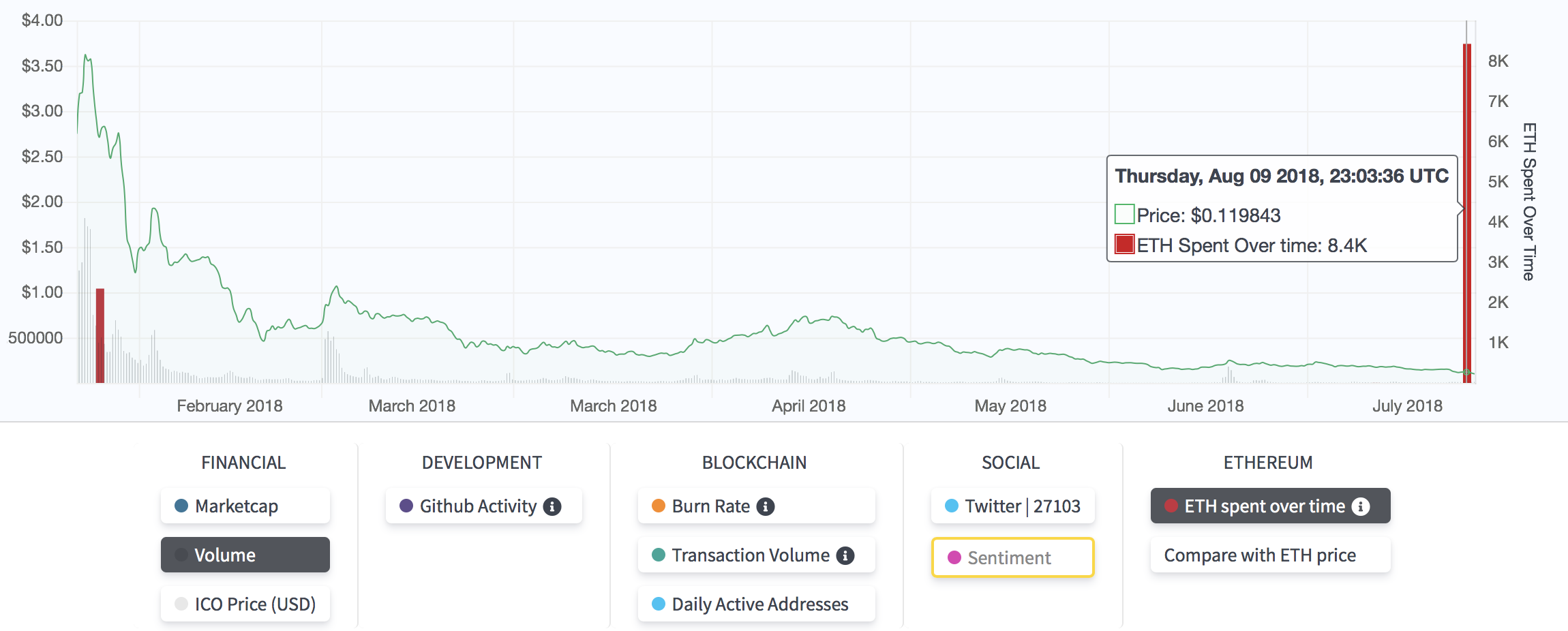 Likewise Openledger (pictured, featured image), which describes itself as a cross-ledger protocol for businesses, has sold 5,400 eth on or around August 9th.
While Etheroll has been selling throughout the year, 5,400 of it moved on or around August second, the highest amount moved since February for this project.
Status apparently sold most of its eth last year, 30,000 between August and October 2017, but they have continued to sell for much of this year, 16,000 in total, 4,800 of it in the past 30 days.
The list continues with numerous projects selling throughout this year, amounting to a total of 100,000 for just the past 30 days.
One caveat here is that eth spent doesn't necessarily mean they were sold, the projects might have moved the eth for numerous reasons.
Etheroll, for example, said after this article was published: "The paragraph regarding Etheroll selling 5,400 eth is incorrect. We were simply migrating funds to an updated smart-contract."
The assumption is thus that if the eth does move, it is spent. An assumption that might not necessarily apply in all circumstances, but generally if they are moving eth they would probably be doing so to exchange it for something.
There is further anectodal evidence that some ICOs are cashing out. Ran NeuNer, a crypto fund manager,  says: ‏
"Spent the morning with an ICO (not to be named) they raised $30m usd with a solid roadmap, they raised when ETH was $1200. They panicked and sold their remaining ETH last night – they have $4m left."