An extensive campaign to "enhance patriotism" among intellectuals is being rolled out in China amid an escalating trade war with the US and a rising tide of discontent from its liberal thinkers.
The ruling Communist Party's propaganda and personnel arms announced a new effort last Tuesday to promote a "patriotic striving spirit" among intellectuals, particularly young and middle-aged academics at universities and research institutes, as well as some businesses and public institutions.
A key aspect is to strengthen the "political guidance" of intellectuals and bring their "ideological and political identification" in line with goals set out by the party and the nation, according to an unidentified official in charge of the campaign quoted by state media.
For the intelligentsia, the campaign is an unequivocal call to toe the party line.
"Generally speaking, patriotism is promoted when there is not enough support or cohesion for the party's central leadership. 'Love the country' and 'love the party' have long been tied together," said Zhang Lifan, a prominent scholar of modern Chinese history in Beijing.
The message was clear in party mouthpiece People's Daily on Thursday. Its front-page commentary said the main task of the campaign was to "make the vast numbers of intellectuals … more determinedly follow the party".
China's intellectuals have a fraught history with the party.
Ideological control has been tightened under President Xi Jinping, forcing many previously outspoken liberal intellectuals into silence.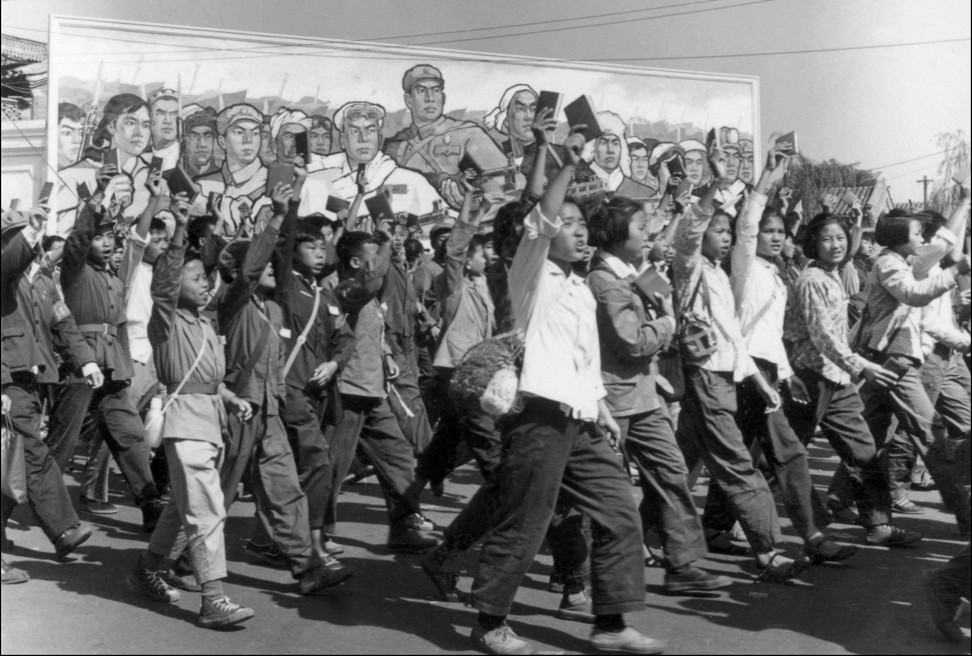 But Beijing is now facing a more noticeable pushback.
Nationalistic tabloid Global Times quoted Su Wei, a professor at the Party School of the Chongqing Municipal Committee, as saying that "China's patriotic education has faded in recent years, which has led to many abnormal phenomena".
Neither Sun or the newspaper elaborated on the "abnormal phenomena", but China watchers say there are growing murmurs of discontent among intellectuals that have filtered through to social media, even though it is tightly controlled.
"The intellectual circle has been incredibly animated in the past two months – they're almost reaching boiling point," said Gu Su, a professor of philosophy and law at Nanjing University.
"Many opinions they have not dared to voice in public before are being published now. Many have concerns about policies and the direction the country is heading in – some are calling for changes and a return to the policies of Deng Xiaoping," he said, referring to the late paramount leader who set the country on a course for economic reforms and opening up.
Some believed Xi had deviated from Deng's principle of collective leadership and his reforms to institutionalise power transitions, after Beijing abolished presidential term limits in March. China's more assertive foreign policy under Xi has also been seen as a departure from Deng's mantra of "hide your edge, nurture your strength".
But the most bold criticism has come from Xu Zhangrun, a law professor at Tsinghua University in Beijing. "People throughout China – including the entire bureaucratic class – are feeling a sense of uncertainty, a mounting anxiety in relation both to the direction the country is taking as well as in regard to their personal security. These anxieties have generated something of a nationwide panic," Xu wrote in a lengthy essay circulated on social media.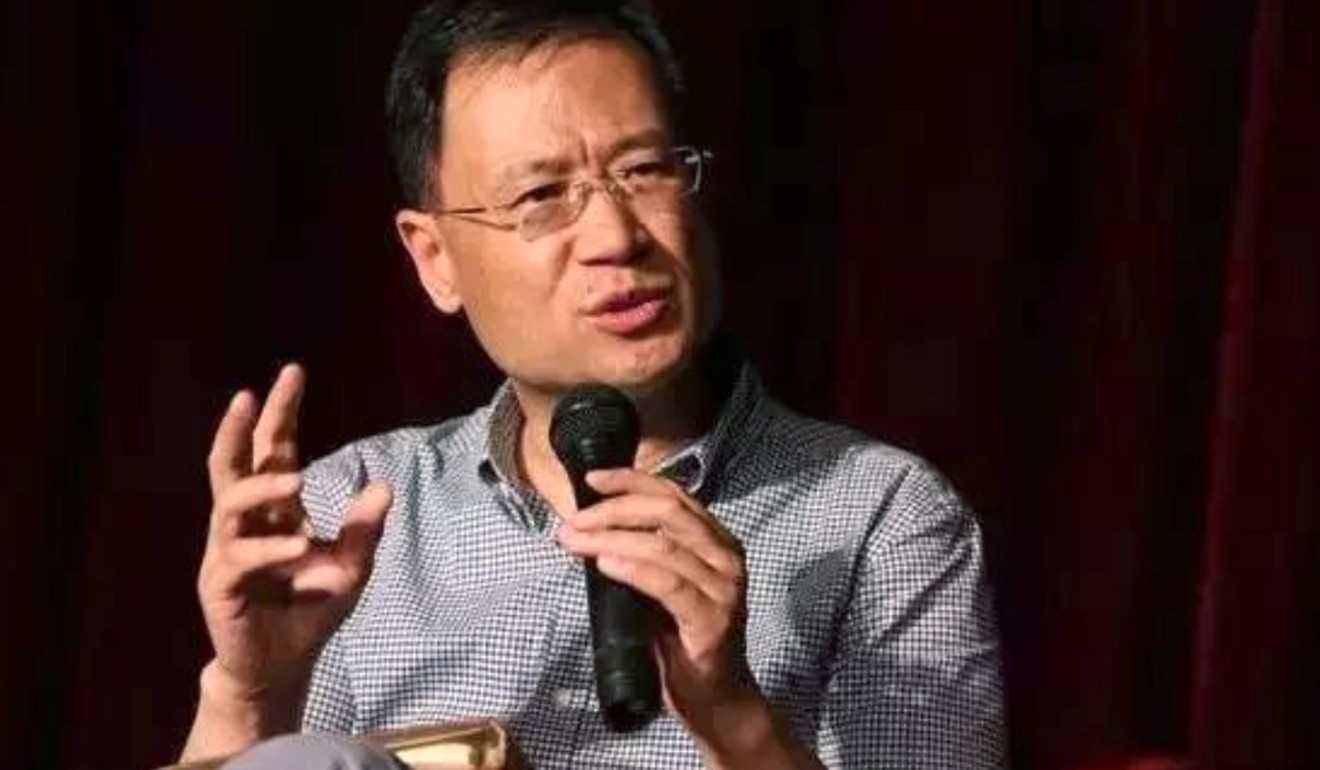 Titled "Imminent fears, immediate hopes", Xu listed eight major causes of anxiety and panic – fears over property rights, tightened ideological control, a return to class struggle, repression of the intelligentsia, the "closed-door policy", excessive international aid, a new arms race, and a return to totalitarianism.
He even questioned the most sensitive topic in Chinese politics – the constitutional revision scrapping the two-term limit on the presidency.
"The amendments earlier this year shocked the world and caused a lot of concern among Chinese," he wrote. "This amounts to a negation of the last 30 years of the reform and open door policy. It is feared that in one fell swoop, China will be cast back to the terrifying days of Mao."
Xu's essay was widely shared among his peers on social media and in chat groups, despite repeated efforts from the censors to erase it.
Chen Daoyin, a political analyst in Shanghai, described it as "a critical voice from an intellectual within the establishment". "The latest campaign is a kind of general response from the authorities to criticism from intellectuals like Xu," he said.
But Steve Tsang, director of the SOAS China Institute, said the campaign would have been a long time in the planning, and it was unlikely to have been prompted by a single essay, however "cogent and sensitive" it was.
He added that "patriotism" was not being used by Beijing in the normal sense of the term.
"No reasonable and impartial person who has read Xu's piece would have seen him as anything less than patriotic," Tsang said.
But according to the campaign definition, Xu's is the wrong type of patriotism.
"It is about indoctrinating academics, teachers and 'intellectuals' to ensure they all support the party as led by Xi Jinping under the banner of promoting patriotism. The party document makes this clear. No one will be considered patriotic or loving China or acting in the interest of China unless [they] support the party line as laid down by President Xi," he said.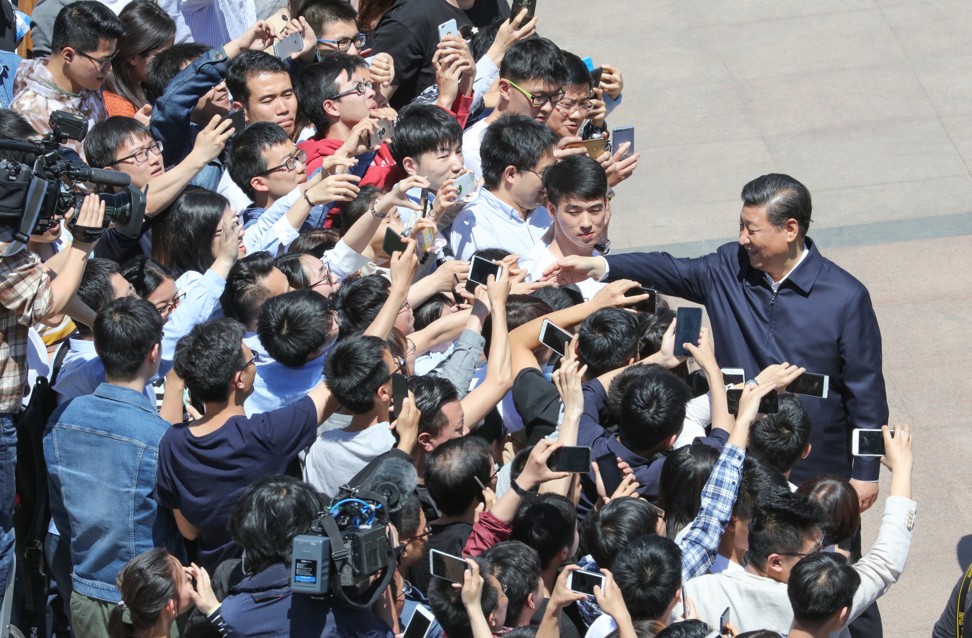 The campaign comes less than a year into Xi's second term in power, as Beijing is locked in a bitter trade war with Washington. At home, meanwhile, the economy is under strain, and a public health scandal over faulty vaccines given to hundreds of thousands of children has sparked outrage.
According to last week's notice, universities and research institutes must hold seminars and forums for intellectuals to study and discuss patriotism, make the campaign a "crucial part" of their research and professional training, and arrange for them to visit remote and poor regions, ethnic minority areas and old revolutionary bases to "conduct social research and provide consulting services".
There will also be a propaganda drive, with intellectuals required to write articles, books and literary works on the topic and state media obliged to report on campaign progress.
The notice said the campaign would be seen as a "political task" to be carried out by organisations.
But Gu, the law professor in Nanjing, said he did not think it would have much effect.
"There have been too many similar propaganda campaigns in the past, and intellectuals have grown used to them – most will just wait to see how it pans out," he said.
Chen from Shanghai agreed. "They will most likely put up a silent resistance. Everyone knows what is happening, and that they just have to go through the motions," he said.