Summary: Turning a web app into a Progressive Web App (PWA) and submitting it to 3 app stores requires about a month of work, a few hundred dollars, and lots of red tape.
I recently published Chavah Messianic Radio, a Pandora-like music player, as a Progressive Web App and submitted it to the 3 app stores (Google Play, iOS App Store, Windows Store).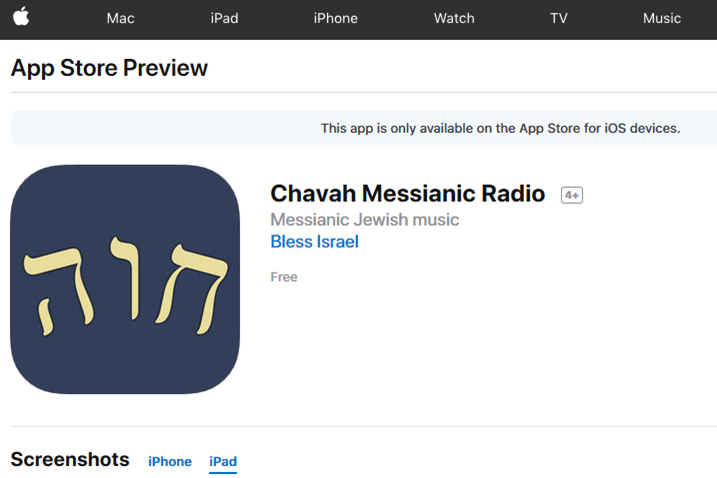 The process was both painful and enlightening. Here's what I learned.
Why?
First, you might wonder, "Why even put your app in the app stores? Just live on the opened web!"
The answer, in a nutshell, is because that's where the users are. We've trained a generation of users to find apps in proprietary app stores, not on the free and open web.
For my web app, there were 2 big reasons to get in the app store:
User demand
Web app restrictions by Apple hostile mobile platforms
User demand: My users have been asking me for years, "Is there an app for Chavah? I don't see it in the store."
They ask that because we've trained users to look for apps in proprietary app stores.
My response to my users has up until now been,
"Aww, you don't need an app – just go to the website on your phone! It works!"
But I was kind of lying.
Real web apps only kinda-sorta work on mobile. Which brings me to the 2nd reason: web app restrictions by Apple hostile mobile platforms.
Mobile platform vendors, like Apple, are totally cool with apps that use your phone to its fullest. Access your location, play background audio, get your GPS coordinates, read all your contacts, play videos or audio without app interaction, read your email, intercept your typing, play more than one thing at a time, use your microphone and camera, access your pictures, and more.
Apple's totally cool with that.
But only if you pay Apple $99/year for the privilege.
If you want to do any of those things in a regular old web app, well, goshdarnit, Apple won't just deny you these things, it prevents you from even asking permission.
For my Pandora-like music player app, this horrible brokenness showed up in numerous ways.
From minor things like "iOS Safari won't let you play audio without first interacting with the page" to major, show-stopping things like, "iOS Safari won't let you play the next song if your app is in the background or if your screen is off."
Oh, plus weird visual anomalies like typing in a textbox and seeing your text appear elsewhere on screen.
So, to make my HTML5 music app actually functional and working on people's mobile devices, it was necessary to turn my PWA into an app in app store.
Barriers to entry
In the ideal world, publishing your web app to the app stores would look like this:
Your Web/Cloud Host or CI Provider
You've published a Progressive Web App. Publish to app stores?
☑ iOS App Store☑ Google Play
☑ Windows Store